Sun, 30 November 2014
Mini Episode- The Exhaustion of Avoidance
Eric discusses how tiring avoidance can be and proposes some solutions.
---
Tue, 25 November 2014
052: Robert Biswas-Diener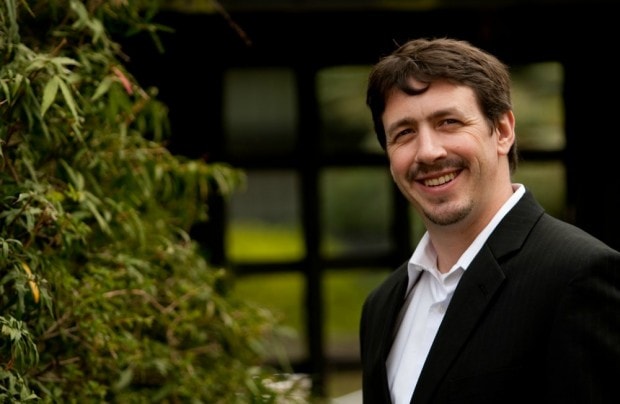 This week we talk to Robert Biswas-Diener about the upside of your dark side.
In This Interview Robert and I Discuss...
The One You Feed parable.
Embracing both sides of our nature.
The benefits of anger, guilt and other "negative" emotions.
Thinking of emotions as a thermometer.
How only having positive emotions is like breaking a thermometer.
How we may not get as stuck in negative emotions as we think we do.
The benefits of being emotionally agile or flexible.
How avoidance and suppression is a bad approach.
That suppression is a very blunt tool and you can't selectively suppress certain emotions.
How avoidance is "the tectonic issue of our times"
Comfort addiction- we have the ability to be more comfortable than any time in history.
How comfort is not the same as happiness.
Finding the middle ground between comfort and effort.
Knowing is not the same as doing.
"Avoiding problems also means avoiding finding the solution to them".
Emotional Time Travel Errors.
Allowing ourselves to experience disappointment.
How the ability to tolerate some degree of psychological discomfort is one of the key attributes to successful living.
Robert Biswas Diener Links
Robert Biswas -Diener Coaching Training Program
Robert Biswas Diener on Twitter

Some of our most popular interviews that you might also enjoy:
Todd Henry- author of Die Empty
---
Sun, 23 November 2014
Mini Episode- Excerpt from 7 Habits Course
---
Tue, 18 November 2014
051: Jeffrey Rubin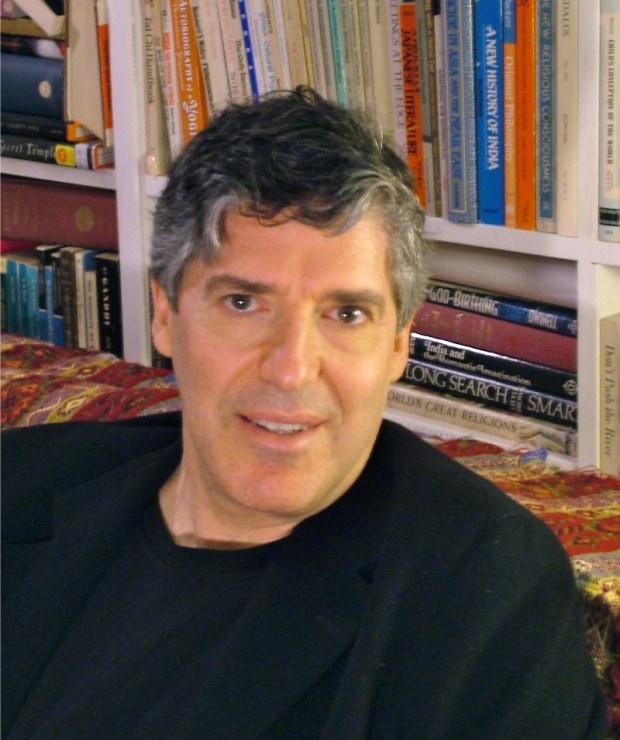 This week we talk to Jeffrey Rubin about the art of flourishing
Dr. Jeffrey Rubin is widely regarded as one of the leading authorities on the integration of meditation and psychotherapy. In his ground-breaking and critically acclaimed Psychotherapy & Buddhism: Towards an Integration, Dr. Rubin forged his own unique synthesis of Eastern and Western thought. He illuminated each discipline's strengths and weaknesses and the ways in which they could enrich each other. Dr. Rubin deepens and broadens his exploration of how a judicious blending of the best of the Eastern meditative and Western psychotherapeutic traditions offers us unmatched tools for living with greater awareness and freedom, wisdom and compassion. He is also the author of The Good Life: Psychoanalytic Reflections on Love, Ethics, Creativity, and Spirituality
In his recent writing and workshops on The Art of Flourishing, Dr. Rubin is especially interested in illuminating both those forces in the world that are driving us crazy and those personal and collective resources we can draw on to not only stay sane, but to flourish in challenging times.
In This Interview Jeffrey and I Discuss...
The One You Feed parable.
How our character is built by our habits.
How what we focus on grows.
How outrage and anger can be useful.
The danger of demonizing negative emotions.
How western psychology and eastern meditative complement each other.
The blind spots of western psychology and meditation.
The three steps of meditative psychotherapy.
A great story with the legendary yoga teacher TKV Desikachar.
The different ways to meditate and how one size doesn't fit all.
The importance of appreciating beauty.
The three types of beauty.
Broadening our conceptions of beauty.
Learning to appreciate the world around us.
Expanding inner space.
How self care is the foundation for intimacy.
"Cotton candy self care"
Dr. Jeffrey Rubin Links

Some of our most popular interviews that you might also enjoy:
Todd Henry- author of Die Empty
---
Sat, 15 November 2014
Bonus Re-Release: Andrew Solomon
Andrew Solomon is a writer and lecturer on politics, culture and psychology.
Solomon's newest book, Far From the Tree: Parents, Children, and the Search for Identity, published on November 13, 2012, won the National Book Critics Circle award for nonfiction among many other awards. The New York Times hailed the book, writing, "It's a book everyone should read… there's no one who wouldn't be a more imaginative and understanding parent — or human being — for having done so… a wise and beautiful book." People described it as "a brave, beautiful book that will expand your humanity."
Solomon's previous book, The Noonday Demon: An Atlas of Depression (Scribner, 2001), won the 2001 National Book Award for Nonfiction, was a finalist for the 2002 Pulitzer Prize, and was included in The Times of London's list of one hundred best books of the decade. A New York Times bestseller in both hardcover and paperback editions, The Noonday Demon has also been a bestseller in seven foreign countries, and has been published in twenty-four languages. The New York Times described it as "All-encompassing, brave, deeply humane… a book of remarkable depth, breadth and vitality… open-minded, critically informed and poetic all at the same time… fearless, and full of compassion."
In addition he recently conducted an exclusive interview with Peter Lanza, father of Adam Lanza, perpetrator of the Sandy Hook School shooting. It was published in The New Yorker and received an enermous amount of media coverage.
In This Interview Andrew and I Discuss…
The One You Feed parable.
Using work to make the world a better place.
The urgent business of living a moral life.
How to decide what we should change and what we should accept.
How hope can become the cornerstone of misery.
The challenges and joys of parenting disabled children.
The perfectionism of privilege.
The importance of the choice to celebrate what is versus wishing it to be different.
How we can grow through difficult circumstances.
The poison of comparison.
The idea of the "psychological supermodel".
Layering feelings of failure onto depression and how damaging that is.
Learning to celebrate our difficulties and differences.
A beautiful and hopeful reading on depression.
How critical humor is in dealing with depression
New approaches to treating depression.
His ongoing challenges with depression and anxiety.
The shame of mental illness.
If you banish the dragons, you banish the heroes.
A life that is only luxury and pleasure tends to feel rather hollow and empty.
How sparing our children from all adversity is a bad idea.
The choices we face.
How encounters with darkness give us the energy to feed our good wolf.
---
Mon, 10 November 2014
050: Dan Wilson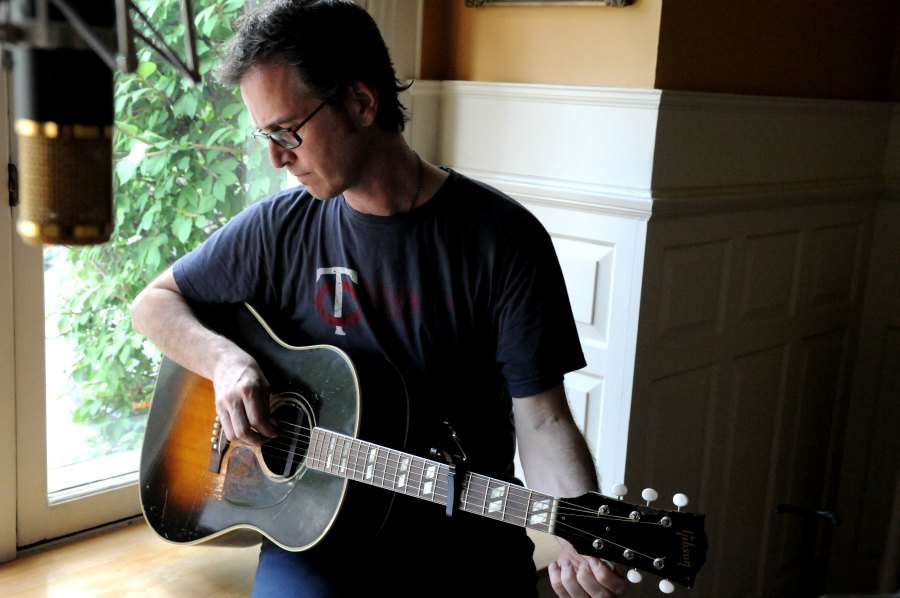 [powerpress]

This week we talk to Dan Wilson
This is another interview that has great personal significance to us. Dan was part of Trip Shakespeare which is one of Eric's all-time favorite bands. He also went on to form Semisonic another band that we loved.
Dan Wilson is a Grammy Award-winning singer, songwriter, musician, producer, and visual artist. He is known as the leader of the band Semisonic, for which he wrote the Grammy-nominated "Closing Time" and the international hit "Secret Smile." Wilson has also released several solo recordings, including the 2014 release Love Without Fear. He was also a member of the Minneapolis psychedelic rock band Trip Shakespeare.
Wilson is also an acclaimed and highly successful co-writer and producer, who has collaborated with a diverse array of artists including: Adele, Pink,Keith Urban, Weezer, Dierks Bentley, John Legend, Taylor Swift, Nas, Spoon, Alex Clare, Birdy, and Preservation Hall Jazz Band.
His collaborations have earned him two Grammy Awards. His first was the 2007 Song of the Year Grammy for "Not Ready to Make Nice," one of the six songs he co-wrote with the Dixie Chicks for their Album of the Year winning Taking the Long Way. Wilson also shared in the 2012 Grammy for Album of the year for his work as a producer of the hit "Someone Like You," one of the three songs he co-wrote with Adele for her album 21.
In This Interview Dan and I Discuss...
The One You Feed parable.
Neither wolf wins permanently, the battle always goes on.
How what we focus on grows.
How a good plan and acting is better than waiting on a great plan.
Nurturing our gifts to the world.
How malleable our lives and character really are.
The meaning between Love Without Fear.
What stands out to him from the Trip Shakespeare time.
How Trip Shakespeare wrote songs.
The Trip Shakespeare re-release project.
The art of reinterpretation.
Dealing with comparison and envy.
Life changing advice from Frank Stella
Dan Wilson Links
Dan Wilson 6 Second Songwriting

Some of our most popular interviews that you might also enjoy:
Todd Henry- author of Die Empty
---
Tue, 4 November 2014
049 and 1/2: Alex LIckerman

In This Interview Alex and I Discuss...
The One You Feed parable.
Neither wolf wins permanently, the battle always goes on.
How things that don't kill us can make us stronger but it doesn't happen automatically.
Building an indestructible self.
How our inner life state has much more to do with how we cope with adversity than the nature of that adversity.
Suffering doesn't automatically cause us to grow.
Learning to accept unpleasant feelings.
How our strategies to avoid pain usually make it worse.
Non judgmental awareness of our feelings is often better than resistance.
The secret to success is not avoiding pain but carrying on in spite of it.
That our internal pep talks have to be believable.
The difference between optimistic and pessimistic explanatory styles.
How obstacles always arrive on our path.
That the last thing we do is look internally to see what we need to change in order to achieve a goal.
Sometimes the way to solve a problem is not to fix it but to change how much we allow it to suffer.
How suffering ceases to be suffering when it acquires meaning.
Using comparison to be a positive force versus a destructive force.
The difference between determination and willpower.
Alex Lickerman Links
Happiness In This World- Alex Lickerman run site

Some of our most popular interviews that you might also enjoy:
Todd Henry- author of Die Empty
---