Wed, 30 December 2015
107: Megan Feldman Bettencourt
This week we talk to Megan Feldman Bettencourt about forgiveness
Megan Feldman Bettencourt is an award-winning writer and journalist. She has reported from many countries, and her journalism has appeared in publications including The San Francisco Chronicle, Psychology Today, Salon, The Daily Beast, Glamour, Newsday and many others. Megan is the author of the internationally-acclaimed book, TRIUMPH OF THE HEART: FORGIVENESS IN AN UNFORGIVING WORLD, which explores forgiveness through science, stories and memoir. She holds a master's degree from the Columbia University Graduate School of Journalism.
In This Interview, Megan and I Discuss...
The One You Feed parable
Drinking poison and expecting your enemy to die
The story that got her interested in researching forgiveness
Her definition of forgiveness- giving up resentment
How forgiveness is not about enabling someone to avoid accountability
How Forgiveness and justice are not mutually exclusive
Forgiving because it benefits us
The toxic effects of resentment on our body
The process of learning to forgive
Grieving and feeling the emotions are part of the forgiveness practice
Engaging the part of the brain that is more able to become forgiving
For more show notes visit our website

---
Tue, 22 December 2015
106: Kristin Neff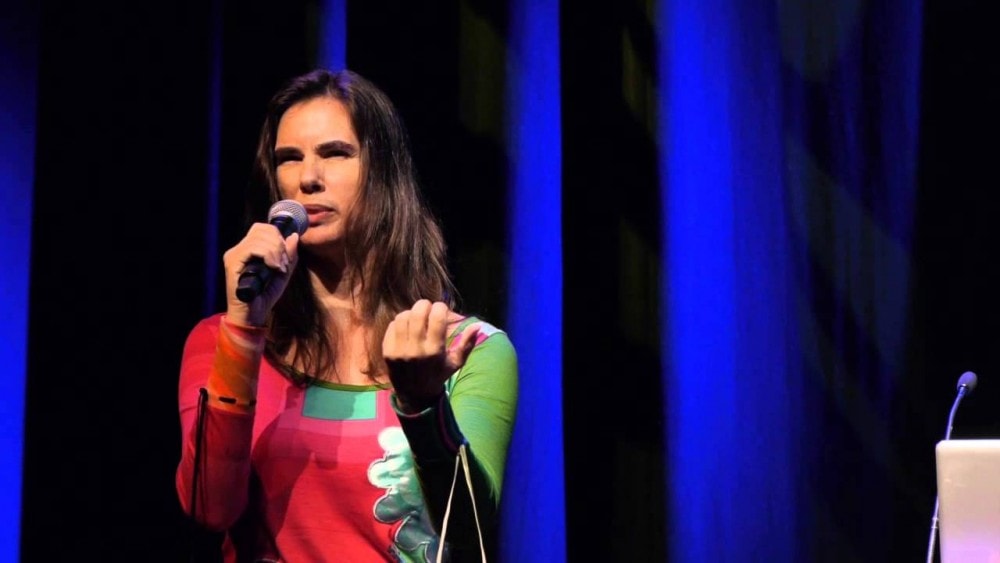 This week we talk to Kristin Neff about self compassion
Kristin Neff is a self-compassion researcher, author, and Associate Professor at the University of Texas at Austin. She got her Ph.D. at the University of California at Berkeley in 1997 in the field of moral development.
While doing her post-doctoral work she decided to conduct research on self-compassion – a central construct in Buddhist psychology and one that had not yet been examined empirically.

In addition to her pioneering research into self-compassion, she has developed an 8-week program to teach self-compassion skills. The program, co-created with her colleague Chris Germer, affiliated with Harvard Medical School, is called Mindful Self-Compassion. Her book, Self-Compassion: The Proven Power of Being Kind to Yourself was recently released in paperback.
She and her family were recently featured in the documentary and book called The Horse Boy.
In This Interview, Kristin and I Discuss...
The One You Feed parable
The difference between self-esteem and self-compassion
What self compassion is
The research on self-compassion and its benefits
How self-compassion increases motivation
The more self-compassionate you are, the less afraid of failure you are
How self-compassion reduces performance anxiety
The three pillars of self-compassion
Learning to soothe and comfort ourselves
Remembering that all people struggle and suffer
The damaging psychological effects of isolation
Learning to turn towards our own pain in order to work with it
How to practice self-compassion
Learning to talk to ourselves like we would a friend
For more show notes visit our website

---
Tue, 15 December 2015
105: Monk Yunrou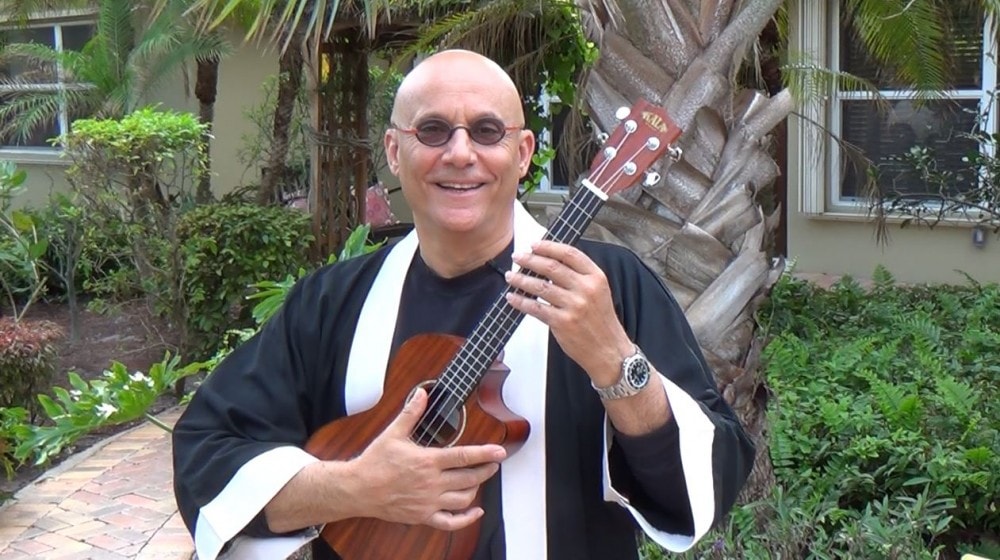 This week we talk to Monk Yunrou about modern Taoism
Taoist Monk Yunrou in as author, activist, and tai chi master, Yunrou (formerly known as Arthur Rosenfeld) has a lifelong relationship with Taoism. A 35-year master of Taoist arts, he was born in America and ordained a monk, by official leave, at the Pure Yang Temple in Guangzhou, China. Combining his overarching spiritual focus with a Yale literary education, the pursuit of natural history at the University of California and Cornell, he is an authority on the cultural, social, and spiritual dimensions of Eastern thinking for the Western world.
Yunrou contributes to such publications as Vogue, Vanity Fair, and Parade, and has been profiled and cited in Newsweek, and other national magazines. His blog on The Huffington Post is frequently cited by other websites, including The Wall Street Journal, Fox Business News, and Reuters. He has appeared on national TV networks including Fox News, and interviewed on various podcasts and radio shows. From 2010 – 2013, Yunrou hosted the hit (56MM households tuned in) national public television show Longevity Tai Chi with Arthur Rosenfeld.
His latest book is called Yin: A Love Story
In This Interview, Yunrou and I Discuss...
The One You Feed parable
The Tao Te Ching- Eric's favorite translation
How the Tao that can be spoken is not the real Tao
Seeing things in terms of binary opposites working harmoniously together.
What Taoism is
The differences between Taoist meditation and Buddhist meditation
Tai Chi and the deep integration to Taoism
The culture which the Tao Te Ching was written
Some of Eric's favorite sections from the Tao Te Ching
How there is no connection between money and happiness
The lack of connection we have to the modern world
History of Lao Tzu
The concept of stewardship
For more show notes visit our website

---
Tue, 8 December 2015
104: Guy Winch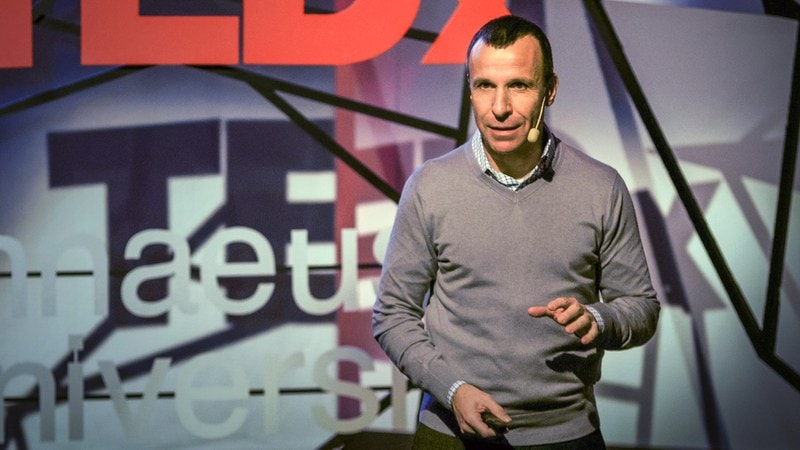 This week we talk to Guy Winch about emotional first aid
Guy Winch, Ph.D., is a licensed psychologist, keynote and TED speaker, and author whose books have been translated into twenty languages. His most recent book is Emotional First Aid: Healing Rejection, Guilt, Failure, and Other Everyday Hurts .
The Squeaky Wheel: Complaining the Right Way to Get Results, Improve Your Relationships and Enhance Self-Esteem was published in January 2011. His TED Talk, Why We All Need to Practice Emotional First Aid, has been viewed over 2.5 million times and is rated among the top 5 most inspiring talks on TED.com.
Dr. Winch received his doctorate in clinical psychology from New York University in 1991 and completed a postdoctoral fellowship in family and couples therapy at NYU Medical Center. He has been working with individuals, couples and families in his private practice in Manhattan, since 1992. He is a member of the American Psychological Association.
Dr. Winch also writes the popular Squeaky Wheel Blog on Psychology Today.com, and blogs for Huffington Post.

In This Interview, Guy Winch and I Discuss...
The One You Feed parable
Emotional First Aid: What it is & how to apply it in your life
How to triage small emotional wounds
Building emotional resiliency
That treating emotional wounds when they are small can prevent them from escalating into larger ones later
How to treat the emotional wound of rejection
How to improve low self esteem
The dangers of rumination: stewing vs. doing
What to do when caught in a place of rumination
The difference between rumination and trying to figure something out
Building self compassion
The detective mindset vs. a harmful, self critical mindset
The research Guy Winch is currently working on that's got him really excited

---
Tue, 1 December 2015
103: Loch Kelly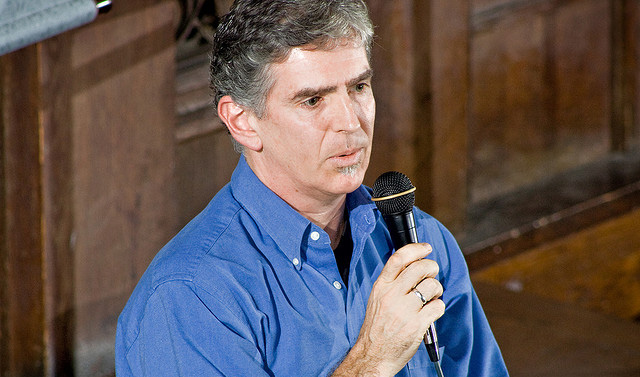 This week we talk to Loch Kelly about awake awareness
Loch Kelly, MDiv, LCSW, is a teacher, consultant, and leader in the field of meditation and psychotherapy who was asked to teach by Mingyur Rinpoche and Adyashanti. The founder of the Open-Hearted Awareness Institute, he is an emerging voice in modernizing meditation, social engagement, and collaborating with neuroscientists to study how awareness training can enhance compassion and well-being.
In This Interview Loch Kelly and I Discuss...
The 4 types of parable interpretations
His new book
The idea of awareness
How to feel, know, be & live from our awareness
The "pointing out instructions" can enable us to access our true nature at any time
Glimpse practices that we can use to discover & experience our true nature
The difference between a glimpse practice & a meditative state
That the Tibetan word for meditation is literally translated as "familiarize"
What "awake awareness" means
How to experience the bliss & joy of thought-free awareness
How to function as "continuous intuition"
That our thoughts & feelings are not the center of who we are
How to keep difficult emotions from overwhelming you
What "local awareness" is

---
Tue, 24 November 2015
102: Deborah Schoeberlein David
Please help us out by taking our short 3 question survey and receive a free guide: The 5 Biggest Behavior Change Mistakes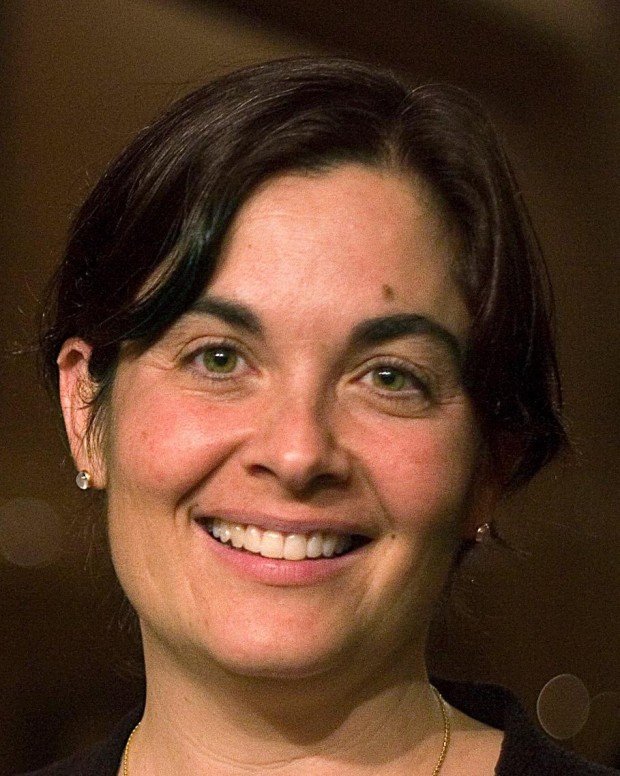 This week we talk to Deborah Schoeberlein David about integrating mindfulness into daily life
In This Interview Deborah and I Discuss...
The One You Feed parable
Her new book
How the mind naturally wanders
How mindfulness is not a panacea
Bringing mindfulness into all aspects of our lives
Exploring different styles of meditation
The practice of adding in instead of adding on
Integrating mindfulness into activites that we are already doing
Focus, Observe, Refocus
Learning to break our habitual reaction patterns
Increasing the space between stimulus and response
Please help us out by taking our short 3 question survey and receive a free guide: The 5 Biggest Behavior Change Mistakes

---
Tue, 17 November 2015
101: Mark Manson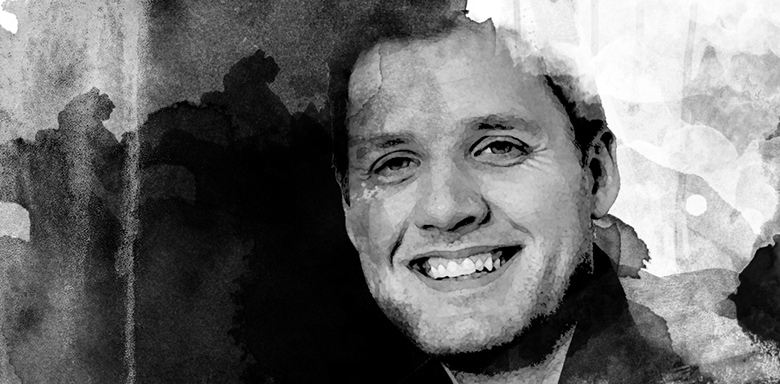 This week we talk to Mark Manson about making sacrifices
Mark Manson is an author and personal development consultant. His writing is a different take on the self help genre. He calls it self help from a first-person perspective.
He's been published and quoted on CNN, Huffington Post, Business Insider, Yahoo! News, The Sydney Morning Herald and a variety of other publications. He is also the CEO and Founder of Infinity Squared Media LLC.
His blog is read over 2 million times a month.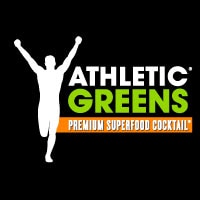 Our Sponsor this Week is Athletic Greens
In This Interview Mark and I Discuss...
The One You Feed parable
Being aware of what we think is important
Opportunity Cost
The fallacy of being able to do everything
The sacrifice inherent in doing anything great
The subtle art of not giving a F*!%
The best friend test for relationships, its not what you think
Mark's issue with The Secret
The dangers of positive thinking
How action can be the cause of motivation
For more show notes visit our web page
---
Tue, 10 November 2015
100: Eric and Chris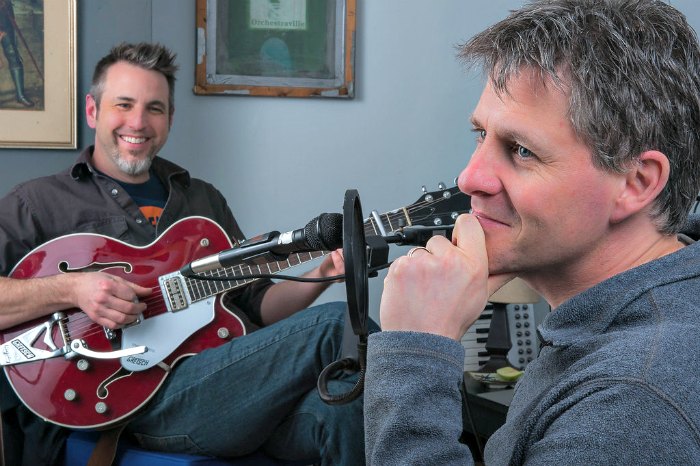 This week Eric and Chris get interviewed
It has been 100 episodes of The One You Feed and as a way to makr the occasion we asked our friend Greg from the Life on Purpose podcast to interview Chris and I together. We talk about why we started the show, what it's like making it and what we've learned from it. We also feature a song that each of us has written.
Thanks to each and every one of you for listening to the show.
You can hear the full version of Chris' song My Body Betrays Me here
You can hear the full version of Eric's song Grass is Greener here

Our Sponsor this Week is Spirituality and Health Magazine. Click here for your free trial issue and special offer.

---
Tue, 3 November 2015
099: Steve Almond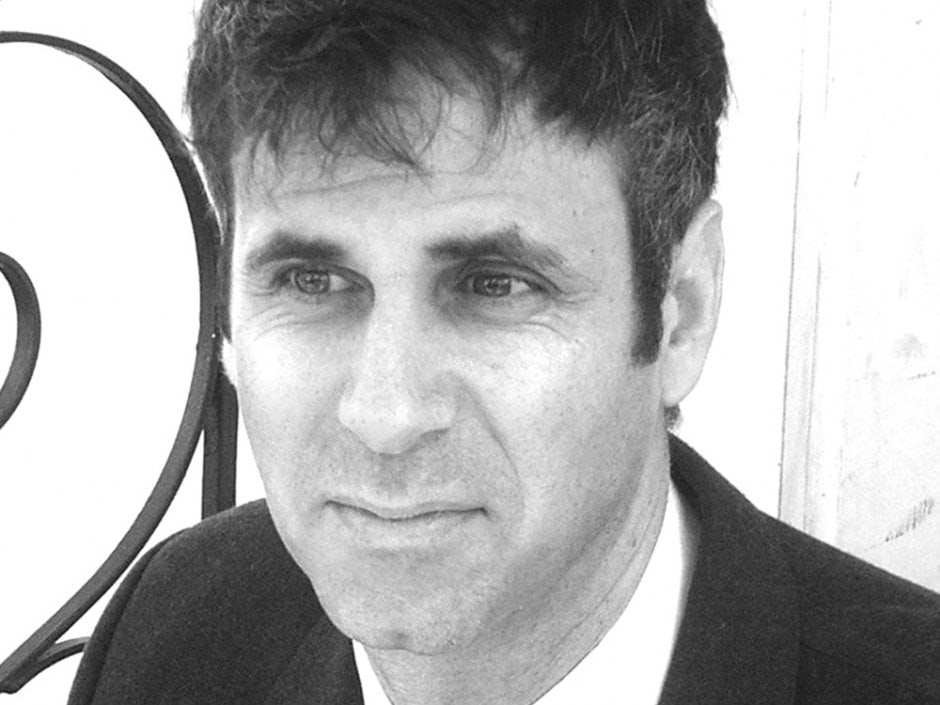 This week we talk to Steve Almond about the good and bad in all of us
Steve Almond spent seven years as a newspaper reporter in Texas and Florida before writing his first book, the story collection My Life in Heavy Metal. His books, Candyfreak, and Rock and Roll Will Save Your Life: A Book by and for the Fanatics Among Us were New York Times Bestsellers. His short fiction has been included in The Best American Short Stories and Pushcart Prize anthologies, and his collection, God Bless America, won the Paterson Prize for Fiction. Almond writes commentary and journalism regularly for The New York Times Magazine and The Boston Globe. A former sports reporter and play-by-play man, his latst book is called Against Football: One Fan's Reluctant Manifesto.
He is also the co host of the popular Dear Sugar podcast that he co-hosts with Cheryl Strayed.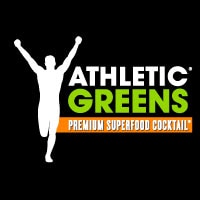 Our Sponsor this Week is Athletic Greens
In This Interview Steve and I Discuss...
The beginnings of the Dear Sugar column
Being funny and poignant at the same time
What makes good writing
How to make an advice column good
The culture of treating everything like a joke or with irony
Kurt Vonnegut
Language, storytelling and humor as a way to fight of despair
The declining American culture
The One You Feed parable
The two stories that we are constantly telling the world
How the two wolves keep fighting all our lives
The flattening out of character in American discourse
How we all contain great and terrible qualities
How our culture makes a god out of convenience
For more show notes visit our website

---
Tue, 27 October 2015
098: don Miguel Ruiz
© Noel Cianci, 2012
[powerpress]

This week we talk to don Miguel Ruiz about the stories we tell ourselves
Don Miguel Ruiz is a renowned spiritual teacher and internationally bestselling author. He has spent the past three decades guiding students to personal freedom through his profound insights regarding the nature of human reality. His forthcoming book is called THE TOLTEC ART OF LIFE AND DEATH: A Story of Self Discovery written with Barbara Emrys
Combining Toltec mythology and scientific perspectives, don Miguel has been able to merge ancient wisdom with modern physics and practical common-sense, forging a new philosophy for seekers of truth and personal authenticity. His landmark bestselling book, The Four Agreements, contains practical steps for long-term, personal transformation and has been read by millions around the world.
First published in 1997, The Four Agreements has since sold over five million copies in the United States and seven million worldwide. It has been translated into 38 languages, appeared on the New York Times bestseller for over seven years, and was the 36th bestselling book of the decade. Don Miguel is also the author of The Mastery of Love, The Voice of Knowledge, and the New York Times bestseller, The Fifth Agreement, a collaboration with his son, don José Ruiz. Each of his books are international bestsellers.
In This Interview Miguel and I Discuss...
The One You Feed parable
His new book
That truth is life engergy, the force that moves matter
How we don't need to believe in the truth, it just exists
The fact that we are all artists and the greatest creation we have is the story of our lives
His near death experience
The fifth agreement
We learn to love by how others love us - with conditions
How we can start to love ourselves and others unconditionally
The fact that we are not responsible for other people's minds or other people's actions
How suffering is really in the mind and of the mind
That if we change our attitude, everything will change
The wonderful truth that you have control of your own life
The lesson that has taken him the longest to learn
Why he likes Popeye the Sailor Man
don Miguel Ruiz Links

---