Thu, 21 September 2017
Tim Urban: Wait but Why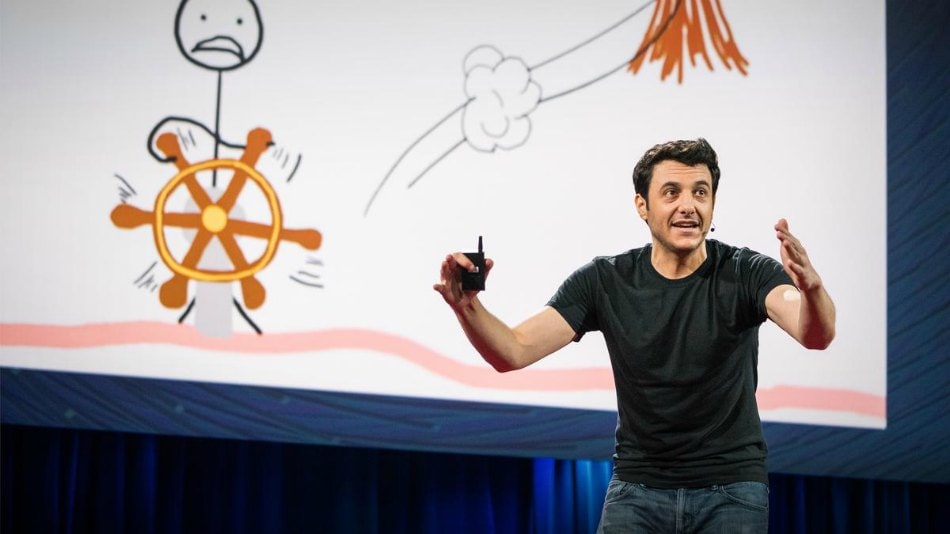 Tim Urban writes a pretty famous blog called Wait But Why - have you read it? Whether you have or you've never heard of it before, this episode will not only thoroughly entertain you but it will also help you implement a playful yet powerful approach to ending procrastination and augmenting your productivity on a daily basis. When it comes to things like building habits or mindfulness about your moment to moment tasks, nothing helps your self-confidence more than following through on something you told yourself or others that you were going to do. In this episode, Time Urban teaches you lots of hacks to do just that and you'll chuckle a lot along the way. Get ready to meet these cast of characters: the rational decision maker, the instant gratification monkey, and the panic monster.

This week we talk to Tim Urban
Tim Urban has become one of the Internet's most popular writers. With wry stick-figure illustrations and occasionally epic prose on everything from procrastination to artificial intelligence, Urban's blog,
Wait But Why
, has garnered millions of unique page views, thousands of patrons and famous fans like Elon Musk
His recent Ted talk has been watched almost 15 million times.
His articles have been regularly republished on sites like Quartz, The Washington Post, The Atlantic, TIME, Business Insider and Gizmodo. In 2015, Fast Company wrote that "Wait But Why is disproving the notion that thoughtful, long-form content and virality are mutually exclusive."
Urban has gained a number of prominent readers as well: authors Sam Harris and Susan Cain, Twitter co-founder Evan Williams, TED curator Chris Anderson and Brain Pickings' Maria Popova.
Recently, Urban received a call from Elon Musk, who told Urban he liked his writing and asked Urban if he'd like to interview him and write about his companies. Urban accepted, and spent the next six months writing a thorough blog series that Vox's David Roberts called "the meatiest, most fascinating, most satisfying posts I've read in ages." Since then, Urban's relationship with Musk has continued: Musk invited him to host SpaceX's launch webcast, solicited Urban's input and slide illustrations in a talk he did at the December 2015 Climate Change Conference in Paris, and recently granted him early access to information about SpaceX's interplanetary transport system for use in a post on Wait But Why.
In This Interview,

Tim Urban and I Discuss...
The Wolf Parable
His blog, Wait But Why
The image of the rational mind being trapped inside with an animal
How it would be easier if we were just the "animal"
How procrastination works: a metaphor
Rational decision maker vs the Instant gratification monkey
Who has control of the wheel
The one thing that the monkey is terrified of: the panic monster
Creating your own panic monster by setting external deadlines
Which is the alpha character?
Chronic procrastinators
That when there are no deadlines, you don't really see procrastination happening - and with big life things, this can be very destructive
Icky daunting tasks
That a building is just a bunch of bricks
A book is just a bunch of individual pages
The glorious, large achievement is just a bunch of small, mundane tasks combined
The danger of making the bricks too big
The importance of keeping promises to ourselves and seeing that track record
The power of intentionally starting the day with little wins over the monkey to shift the power dynamic a bit
That little steps taken in the right direction gets you there
The impact of a habit over time
The dark playground vs the dark woods
The air is filled with guilt and self-loathing, you're miserable while you're there, rational decision maker asking whyyyy??
The happy playground on the other side of the dark woods
The various rides in the dark playground
---
Tue, 19 September 2017
Florence Williams: How Spending Time In Nature Has a Scientific, Measurable Impact on improving our health and mood - especially depression!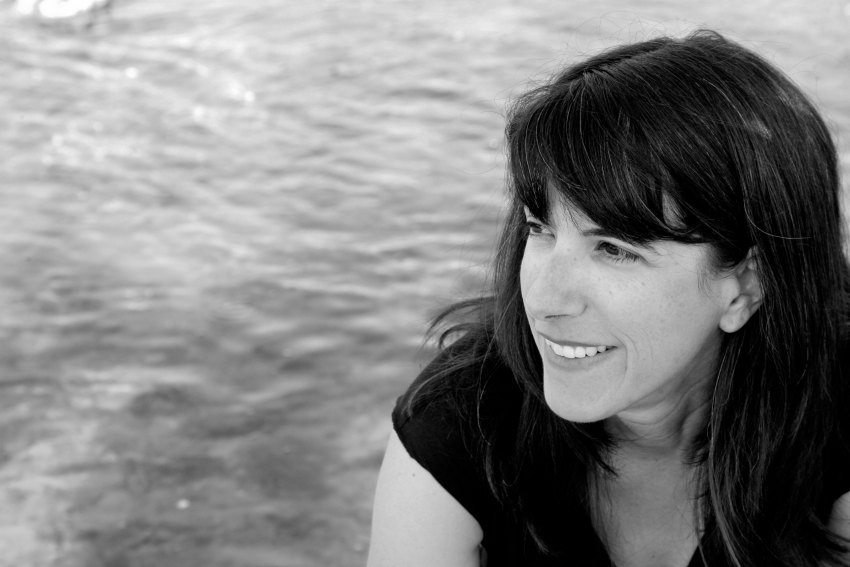 Florence Williams shares the scientific research behind the benefit to our mood and our health when we spend time in nature as part of our daily lives. Her book, The Nature Fix: Why Nature Makes Us Happier, Healthier and More Creative is full of practical, intuitive wisdom that can be applied regardless of your lifestyle or circumstances. To that point, you'll be surprised at how little time it takes to have a significant impact on things like depression, anxiety, and stress as well as things like blood pressure and cortisol levels. You may have noticed feeling better after a walk in the woods; this episode will explain why by way of some fascinating research.

This week we talk to Florence Williams
Florence Williams is a contributing editor at Outside Magazine and a freelance writer for the New York Times, New York Times Magazine, National Geographic, The New York Review of Books, and numerous other publications.
She is also the writer and host of the new Audible Original series, Breasts Unbound. She is fellow at the Center for Humans and Nature and a visiting scholar at George Washington University, her work focuses on the environment, health and science.
Her first book, BREASTS: A Natural and Unnatural History received the Los Angeles Times Book Prize in science and technology. Her latest book is called: The Nature Fix: Why Nature Makes Us Happier, Healthier and More Creative.
In This Interview,

Florence Williams and I Discuss...
The Wolf Parable
The research that supports the fact that when we spend time in nature it can boost our mood
That 15 minutes in a forest environment can reduce our cortisol levels
Natural Killer Cells (T-cells)
The roll of Cypress aerosols
Taking in nature as a whole as the benefit
That the benefit of nature as a whole being greater than the sum of its parts
Nature Deficit Disorder and trying to fill it with other more modern-day things
Nature being a better option for some people than meditation
Paying attention to our surroundings
Achieving a more relaxed, restorative state
The effect of the sound of birds
The benefits of walking alone in nature
The benefits of walking with others in nature
Attention Restoration Theory
The effects of spending time in nature on different parts of the brain
The amount of time we should spend in nature
Biophilia
---
Tue, 12 September 2017
Danielle Laporte: Has your self-help become self-criticism?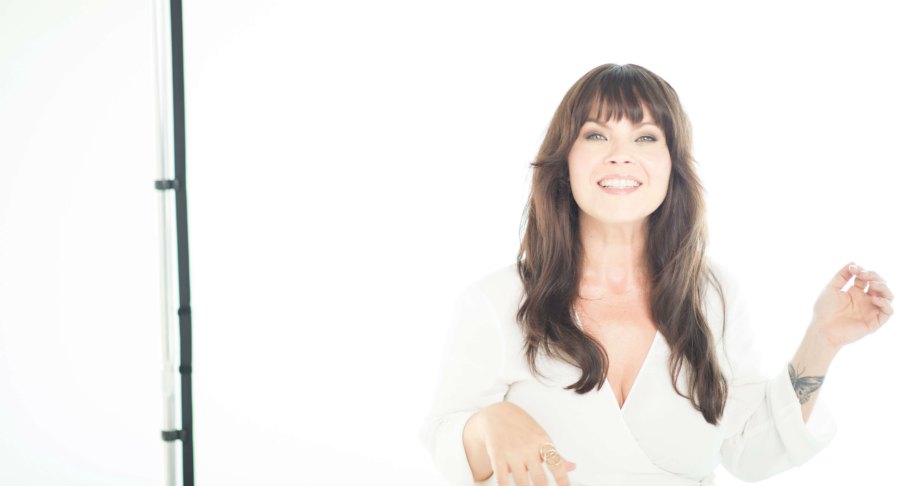 Danielle LaPorte is all about being honest when it comes to her experiences on the path to self-improvement, self-growth, and self-empowerment. In this interview, she shares so much of herself that you will remark how brave, vulnerable and real she is and how much you can relate to what she's felt, thought and been through. If you've ever struggled with feeling overwhelmed by the obligations in your life or if walking on a spiritual path has felt like another item on an ever-growing checklist, then this episode is a must listen for you.

This week we talk to Danielle Laporte
Danielle LaPorte is an invited member of Oprah's inaugural SuperSoul 100, a group who, in Oprah Winfrey's words, "is uniquely connecting the world together with a spiritual energy that matters." She is also the author of The Fire Starters Sessions: A Guide to Creating Success On Your Own Terms, and The Desire Map: A Guide to Creating Goals With Soul.
Her latest book is White Hot Truth: Clarity for keeping it Real On Your Spiritual Path— From One Seeker To Another. Millions of visitors go to DanielleLaPorte.com every month for her daily #Truthbombs. It has been named one of the "Top 100 Websites for Women" by Forbes, and called "the best place online for kick-ass spirituality." Danielle's multi-million dollar company is made up of nine women and one lucky guy, working virtually from five countries. A powerful speaker and poet, and a former business strategist and Washington, DC think-tank exec, Entrepreneur magazine calls Danielle "equal parts poet and entrepreneurial badass…edgy, contrarian…loving and inspired.
In This Interview,

Danielle Laporte and I Discuss...
The Wolf Parable
Her book,White Hot Truth: Clarity for keeping it Real On Your Spiritual Path— From One Seeker To Another
Reframing your obligations into conscious choices
Bringing our artistic or creative spirit into everything we do
Loosening up under the weight of obligation
Spiritual path as yet another thing to achieve, another obligation
The practice itself having some delight to it
Pain as a motivator, laziness as an obstacle
That devotion isn't easy but it's worth it
The distinction between pain and suffering
That the world is not comprehensible but it is embraceable by embracing the things that are in it
Transformation begins with the acceptance of what is
Short circuiting the healing process
That what's repressed finds a way to sneak out
How we have more in common than we have differences
---
Tue, 5 September 2017
194: Scott Stabile: How Being Mindful Of Love, Forgiveness and Empathy Can Transform Your Life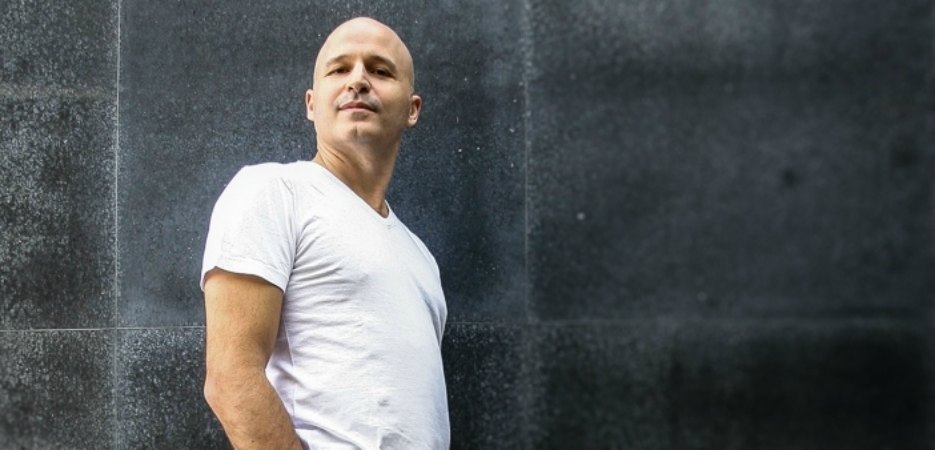 Scott Stabile has lived through some very difficult things in his lifetime, from feeling shame about his sexuality to the murder of his parents when he was just 14 years old. He can verify that life can be very hard. Yet, he has gone on to live a life full of love, empathy, compassion, and forgiveness. Learn some very practical, applicable wisdom in this episode. You will leave the conversation armed with steps to take towards a happier life for yourself.

This week we talk to Scott Stabile
Scott Stabile's inspirational posts and videos have attracted a huge and devoted social media following. His previous works include Just Love, Iris, and the Li'l Pet Hospital series. Scott also wrote the feature film The Oogieloves in the Big Balloon Adventure, an eye-opening experience he writes about in his new book, Big Love.
A passionate speaker and love advocate, Scott runs day long empowerment workshops nationally and internationally. He lives in his home state of Michigan with his partner.
In This Interview,

Scott Stabile and I Discuss...
The Wolf Parable
His book, Big Love: The Power of Living with a Wide Open Heart
How shame thrives on secrecy
How and when he came out as gay
How you help others by being yourself
To consider making more and more choices in your life from a place of love
That awareness is hard work
Asking yourself "what does love invite me to do in this moment?"
Love as an energy
How his parents were murdered when he was 14 years old
That love is an action, more so than it is a feeling
Choosing to act from a place of love can be an extraordinarily difficult thing as well as an extraordinarily powerful thing to do in the moment
The path of empathy
Doing your best to connect with the humanity of others, especially when they have opposing views and they're right in front of you
How toxic it is to believe that something is unforgivable and that the pathway to it is empathy and compassion
Forgiving because not doing so takes a toll on you as a person
How good it feels to be loving
The importance of self-care
That there is choice in sobriety
Depression as a syndrome vs a disease
How we are all riding the fine line of addiction all the time
The importance of building a more fulfilling life
How happiness (and all feelings) is not simply a choice
Choosing actions that stand a chance to serve our happiness
That action helps assuage fear

---