Tue, 17 October 2017
200: Poe Ballantine - Struggle and Beauty
Poe Ballentine is a great writer. Thank goodness for that because it's through his gift and skill of writing that we get a glimpse into the experiences of his life which reach us at a moving level of beauty, truth, humility, and struggle. In this interview, you'll hear him talk about these things and the gift you'll get as a result is the knowledge and comforting feeling of knowing you are not alone in your struggles through life. You'll learn through hearing what he's learned about self-growth and self-improvement. Give yourself the gift of listening to this episode. You won't be sorry.

This week we talk to Poe Ballantine
Poe Ballantine is a fiction and nonfiction writer known for his novels and especially his essays, many of which appear in The Sun. One of Ballantine's short stories was included in Best American Short Stories 1998 and two of his essays have appeared in the Best American Essays series. His essays and short stories have also appeared in the Coal City Review, Kenyon Review, and Atlantic Monthly. Tom Robbins said " Poe Ballantine is the most soulful, insightful, funny, and altogether luminous "under-known" writer in America"
His books include Love and Terror on the Howling Plains of Nowhere, Guidelines for Mountain Lion Safety, 501 Minutes to Christ: Personal Essays and Things I Like About America: Personal Essays
In This Interview,

Poe Ballantine and I Discuss...
The Wolf Parable
Finding himself or becoming someone else
The Moral Mechanism of the Molecule
Asking, in your own experience - rather than simply in ideas, what do you know?
How he found his way out of despair
Doing enough work to exonerate yourself
How important it is as an artist, creator to be hyper-aware of your life and environment
The price of individualism in America
How he loves to take care of his wife and son
How difficult it is to be married
That marriage is the molecular foundation of our society
His book - a true crime story, Love and Terror on the Howling Plains of Nowhere
---
Tue, 10 October 2017
199: Robert Thurman- Buddhism and the Dalai Lama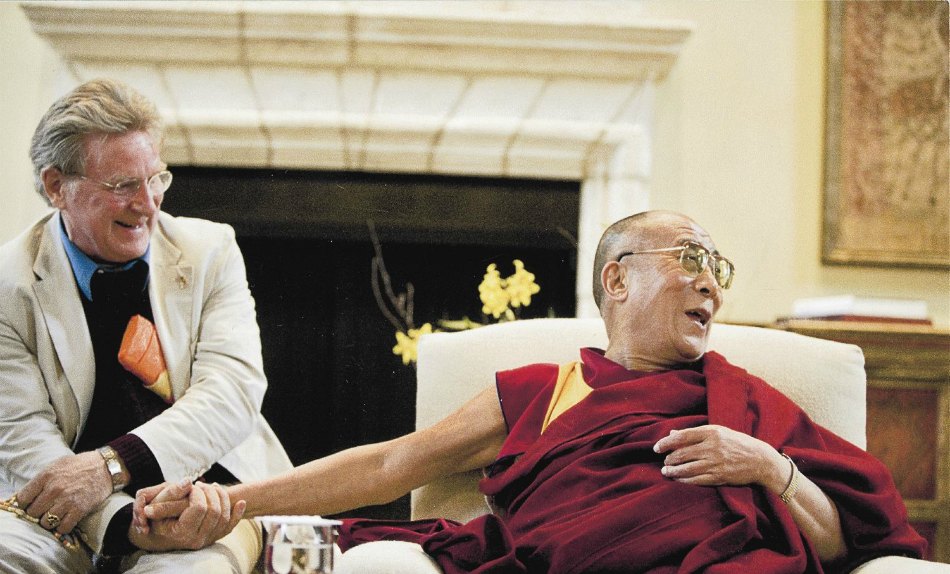 Robert Thurman is the leading American expert on Tibetan Buddhism and he has recently written a book called Man of Peace: The Illustrated Life Story of the Dali Lama of Tibet. Whether you embrace the teachings of Buddhism or not, this episode will educate you on powerful approaches to growing in wisdom and it will also paint a beautiful picture of how the concepts of Tibetan Buddhism apply in today's world. More than meditation and mindfulness, Robert Thurman gets to the heart of what the Dali Lama is working to achieve for all beings to have peace and enlightenment.

This week we talk to Robert Thurman
Robert Thurman is Professor of Indo-Tibetan Buddhist Studies in the Department of Religion at Columbia University, President of Tibet House US, a non-profit organization dedicated to the preservation and promotion of Tibetan civilization, and President of the American Institute of Buddhist Studies. The New York Times recently hailed him as "the leading American expert on Tibetan Buddhism."
The first American to have been ordained a Tibetan Buddhist monk and a personal friend of the Dalai Lama for over 40 years, Professor Thurman is a passionate advocate and spokesperson for the truth regarding the current Tibet-China situation and the human rights violations suffered by the Tibetan people under Chinese rule. Professor Thurman also translates important Tibetan and Sanskrit philosophical writings and lectures and writes on Buddhism, particularly Tibetan Buddhism; on Asian history, particularly the history of the monastic institution in the Asian civilization; and on critical philosophy, with a focus on the dialogue between the material and inner sciences of the world's religious traditions.
Popularizing the Buddha's teachings is just one of Thurman's creative talents. He is a riveting speaker and an author of many books on Tibet, Buddhism, art, politics and culture, including Essential Tibetan Buddhism, The Tibetan Book of the Dead, Infinite Life: Seven Virtues for Living Well, Inner Revolution, The Jewel Tree of Tibet, and Why the Dalai Lama Matters.
His latest book is a graphic biography of the Dalai Lama called Man of Peace: the illustrated life story of the Dalai Lama of Tibet
In This Interview,

Robert Thurman and I Discuss...
The Wolf Parable
Buddha Nature and Buddhahood
Enlightenment: When you get it, you realize that you've always had it
Whether or not we can actually reach enlightenment in this lifetime
His experience of tasting enlightenment
Clear light of bliss
The Buddha's mind in us
We are the Buddha's reality body
That the Buddha is pure love
That the future Buddha is currently manifesting as dogs
Kalachakra
That we can find a way to talk with our enemies and find peace
The common theme of "Love Thine Enemy" across religions and traditions
How the current Dali Lama is working to lay the path for all beings to reach enlightenment
---
Sat, 7 October 2017
Bonus: Eric talk with Dr. Jon Mills about the effects of trauma on current behavioral patterns
In the first of a new series, Eric talks with good friend and Ph.D. Jon Mills.
Today we talk about a seminal paper in our understanding of how adverse childhood experiences can influence our lives decades later. We first explored this work in the conversation with Gabor Mate.
More about the study can be found here.
---
Tue, 3 October 2017
Tim Urban Part Two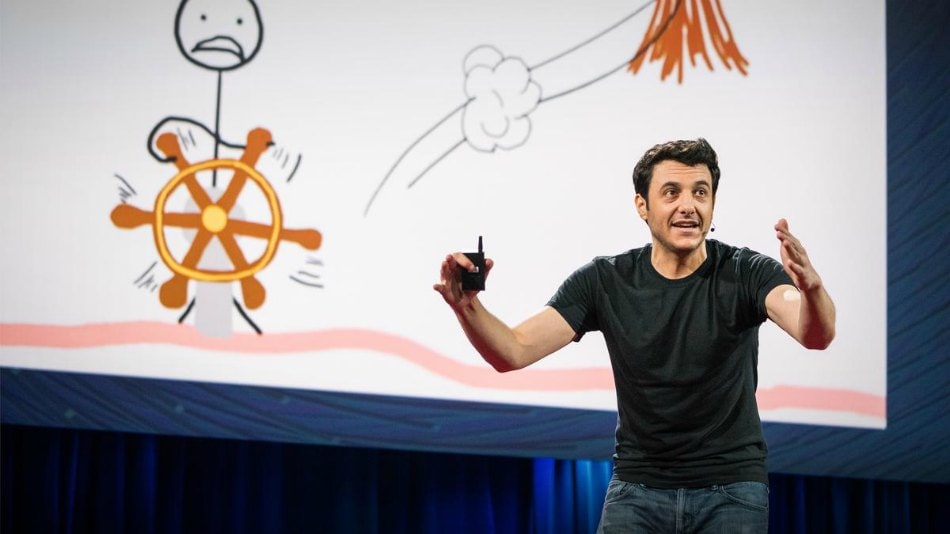 Tim Urban writes a pretty famous blog called Wait But Why - have you read it? Whether you have or you've never heard of it before, this episode will not only thoroughly entertain you but it will also help you implement a playful yet powerful approach to growing in wisdom. When it comes to concepts like "the consciousness staircase" or mindfulness about your moment to moment tasks, nothing helps your self-confidence more than reaping the benefits of making good decisions, "out of the fog", in the clarity of awareness. In this episode, Tim Urban teaches you hacks to do just that and you'll chuckle a lot along the way.

This week we talk to Tim Urban
Tim Urban has become one of the Internet's most popular writers. With wry stick-figure illustrations and occasionally epic prose on everything from procrastination to artificial intelligence, Urban's blog,
Wait But Why
, has garnered millions of unique page views, thousands of patrons and famous fans like Elon Musk
His recent Ted talk has been watched almost 15 million times.
His articles have been regularly republished on sites like Quartz, The Washington Post, The Atlantic, TIME, Business Insider and Gizmodo. In 2015, Fast Company wrote that "Wait But Why is disproving the notion that thoughtful, long-form content and virality are mutually exclusive."
Urban has gained a number of prominent readers as well: authors Sam Harris and Susan Cain, Twitter co-founder Evan Williams, TED curator Chris Anderson and Brain Pickings' Maria Popova.
Recently, Urban received a call from Elon Musk, who told Urban he liked his writing and asked Urban if he'd like to interview him and write about his companies. Urban accepted, and spent the next six months writing a thorough blog series that Vox's David Roberts called "the meatiest, most fascinating, most satisfying posts I've read in ages." Since then, Urban's relationship with Musk has continued: Musk invited him to host SpaceX's launch webcast, solicited Urban's input and slide illustrations in a talk he did at the December 2015 Climate Change Conference in Paris, and recently granted him early access to information about SpaceX's interplanetary transport system for use in a post on Wait But Why.
In This Interview,

Tim Urban and I Discuss...
The Wolf Parable
The consciousness staircase
That wisdom doesn't correlate with age
Step 1: Being in the Fog
Step 2: Thinning the fog to reveal context
How meditation can help
Step 3: Whoa Moments
Step 4: We Don't Know What's Going On
How he's an agnostic about reality
The value of humility
How ludicrous certainty can be
---
Thu, 21 September 2017
Tim Urban: Wait but Why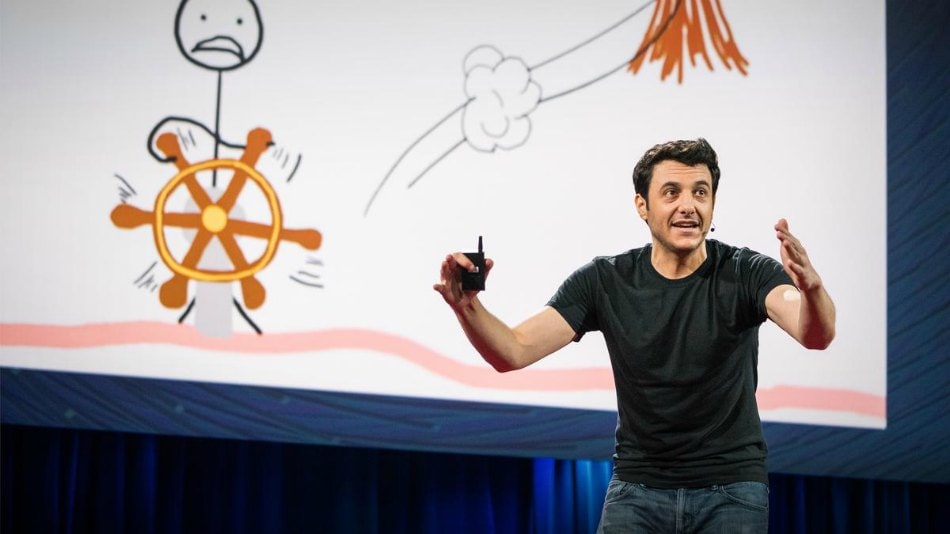 Tim Urban writes a pretty famous blog called Wait But Why - have you read it? Whether you have or you've never heard of it before, this episode will not only thoroughly entertain you but it will also help you implement a playful yet powerful approach to ending procrastination and augmenting your productivity on a daily basis. When it comes to things like building habits or mindfulness about your moment to moment tasks, nothing helps your self-confidence more than following through on something you told yourself or others that you were going to do. In this episode, Time Urban teaches you lots of hacks to do just that and you'll chuckle a lot along the way. Get ready to meet these cast of characters: the rational decision maker, the instant gratification monkey, and the panic monster.

This week we talk to Tim Urban
Tim Urban has become one of the Internet's most popular writers. With wry stick-figure illustrations and occasionally epic prose on everything from procrastination to artificial intelligence, Urban's blog,
Wait But Why
, has garnered millions of unique page views, thousands of patrons and famous fans like Elon Musk
His recent Ted talk has been watched almost 15 million times.
His articles have been regularly republished on sites like Quartz, The Washington Post, The Atlantic, TIME, Business Insider and Gizmodo. In 2015, Fast Company wrote that "Wait But Why is disproving the notion that thoughtful, long-form content and virality are mutually exclusive."
Urban has gained a number of prominent readers as well: authors Sam Harris and Susan Cain, Twitter co-founder Evan Williams, TED curator Chris Anderson and Brain Pickings' Maria Popova.
Recently, Urban received a call from Elon Musk, who told Urban he liked his writing and asked Urban if he'd like to interview him and write about his companies. Urban accepted, and spent the next six months writing a thorough blog series that Vox's David Roberts called "the meatiest, most fascinating, most satisfying posts I've read in ages." Since then, Urban's relationship with Musk has continued: Musk invited him to host SpaceX's launch webcast, solicited Urban's input and slide illustrations in a talk he did at the December 2015 Climate Change Conference in Paris, and recently granted him early access to information about SpaceX's interplanetary transport system for use in a post on Wait But Why.
In This Interview,

Tim Urban and I Discuss...
The Wolf Parable
His blog, Wait But Why
The image of the rational mind being trapped inside with an animal
How it would be easier if we were just the "animal"
How procrastination works: a metaphor
Rational decision maker vs the Instant gratification monkey
Who has control of the wheel
The one thing that the monkey is terrified of: the panic monster
Creating your own panic monster by setting external deadlines
Which is the alpha character?
Chronic procrastinators
That when there are no deadlines, you don't really see procrastination happening - and with big life things, this can be very destructive
Icky daunting tasks
That a building is just a bunch of bricks
A book is just a bunch of individual pages
The glorious, large achievement is just a bunch of small, mundane tasks combined
The danger of making the bricks too big
The importance of keeping promises to ourselves and seeing that track record
The power of intentionally starting the day with little wins over the monkey to shift the power dynamic a bit
That little steps taken in the right direction gets you there
The impact of a habit over time
The dark playground vs the dark woods
The air is filled with guilt and self-loathing, you're miserable while you're there, rational decision maker asking whyyyy??
The happy playground on the other side of the dark woods
The various rides in the dark playground
---
Tue, 19 September 2017
Florence Williams: How Spending Time In Nature Has a Scientific, Measurable Impact on improving our health and mood - especially depression!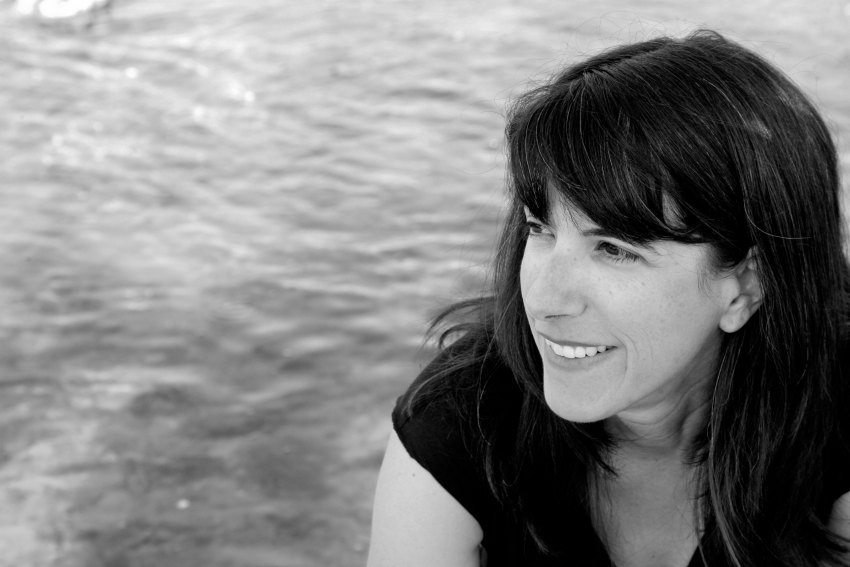 Florence Williams shares the scientific research behind the benefit to our mood and our health when we spend time in nature as part of our daily lives. Her book, The Nature Fix: Why Nature Makes Us Happier, Healthier and More Creative is full of practical, intuitive wisdom that can be applied regardless of your lifestyle or circumstances. To that point, you'll be surprised at how little time it takes to have a significant impact on things like depression, anxiety, and stress as well as things like blood pressure and cortisol levels. You may have noticed feeling better after a walk in the woods; this episode will explain why by way of some fascinating research.

This week we talk to Florence Williams
Florence Williams is a contributing editor at Outside Magazine and a freelance writer for the New York Times, New York Times Magazine, National Geographic, The New York Review of Books, and numerous other publications.
She is also the writer and host of the new Audible Original series, Breasts Unbound. She is fellow at the Center for Humans and Nature and a visiting scholar at George Washington University, her work focuses on the environment, health and science.
Her first book, BREASTS: A Natural and Unnatural History received the Los Angeles Times Book Prize in science and technology. Her latest book is called: The Nature Fix: Why Nature Makes Us Happier, Healthier and More Creative.
In This Interview,

Florence Williams and I Discuss...
The Wolf Parable
The research that supports the fact that when we spend time in nature it can boost our mood
That 15 minutes in a forest environment can reduce our cortisol levels
Natural Killer Cells (T-cells)
The roll of Cypress aerosols
Taking in nature as a whole as the benefit
That the benefit of nature as a whole being greater than the sum of its parts
Nature Deficit Disorder and trying to fill it with other more modern-day things
Nature being a better option for some people than meditation
Paying attention to our surroundings
Achieving a more relaxed, restorative state
The effect of the sound of birds
The benefits of walking alone in nature
The benefits of walking with others in nature
Attention Restoration Theory
The effects of spending time in nature on different parts of the brain
The amount of time we should spend in nature
Biophilia
---
Tue, 12 September 2017
Danielle Laporte: Has your self-help become self-criticism?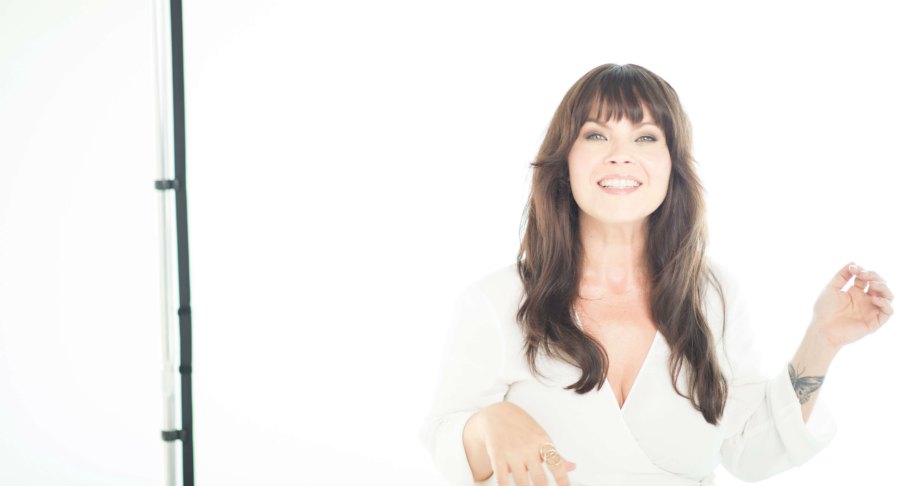 Danielle LaPorte is all about being honest when it comes to her experiences on the path to self-improvement, self-growth, and self-empowerment. In this interview, she shares so much of herself that you will remark how brave, vulnerable and real she is and how much you can relate to what she's felt, thought and been through. If you've ever struggled with feeling overwhelmed by the obligations in your life or if walking on a spiritual path has felt like another item on an ever-growing checklist, then this episode is a must listen for you.

This week we talk to Danielle Laporte
Danielle LaPorte is an invited member of Oprah's inaugural SuperSoul 100, a group who, in Oprah Winfrey's words, "is uniquely connecting the world together with a spiritual energy that matters." She is also the author of The Fire Starters Sessions: A Guide to Creating Success On Your Own Terms, and The Desire Map: A Guide to Creating Goals With Soul.
Her latest book is White Hot Truth: Clarity for keeping it Real On Your Spiritual Path— From One Seeker To Another. Millions of visitors go to DanielleLaPorte.com every month for her daily #Truthbombs. It has been named one of the "Top 100 Websites for Women" by Forbes, and called "the best place online for kick-ass spirituality." Danielle's multi-million dollar company is made up of nine women and one lucky guy, working virtually from five countries. A powerful speaker and poet, and a former business strategist and Washington, DC think-tank exec, Entrepreneur magazine calls Danielle "equal parts poet and entrepreneurial badass…edgy, contrarian…loving and inspired.
In This Interview,

Danielle Laporte and I Discuss...
The Wolf Parable
Her book,White Hot Truth: Clarity for keeping it Real On Your Spiritual Path— From One Seeker To Another
Reframing your obligations into conscious choices
Bringing our artistic or creative spirit into everything we do
Loosening up under the weight of obligation
Spiritual path as yet another thing to achieve, another obligation
The practice itself having some delight to it
Pain as a motivator, laziness as an obstacle
That devotion isn't easy but it's worth it
The distinction between pain and suffering
That the world is not comprehensible but it is embraceable by embracing the things that are in it
Transformation begins with the acceptance of what is
Short circuiting the healing process
That what's repressed finds a way to sneak out
How we have more in common than we have differences
---
Tue, 5 September 2017
194: Scott Stabile: How Being Mindful Of Love, Forgiveness and Empathy Can Transform Your Life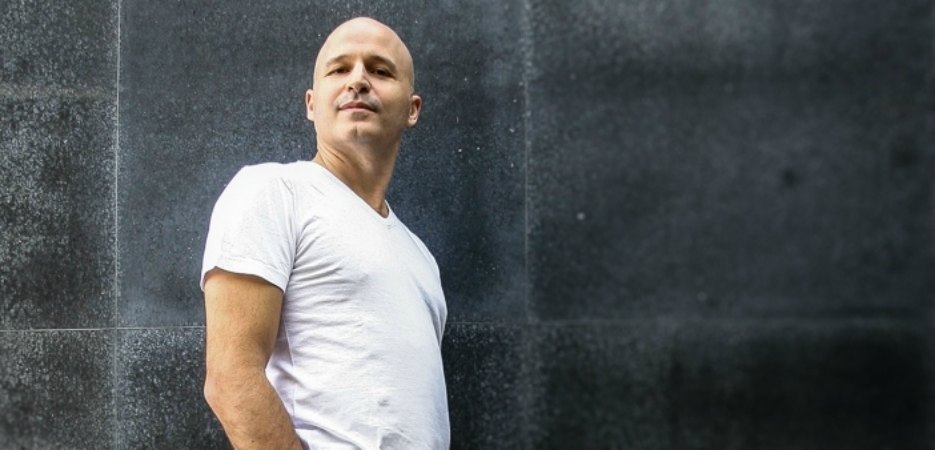 Scott Stabile has lived through some very difficult things in his lifetime, from feeling shame about his sexuality to the murder of his parents when he was just 14 years old. He can verify that life can be very hard. Yet, he has gone on to live a life full of love, empathy, compassion, and forgiveness. Learn some very practical, applicable wisdom in this episode. You will leave the conversation armed with steps to take towards a happier life for yourself.

This week we talk to Scott Stabile
Scott Stabile's inspirational posts and videos have attracted a huge and devoted social media following. His previous works include Just Love, Iris, and the Li'l Pet Hospital series. Scott also wrote the feature film The Oogieloves in the Big Balloon Adventure, an eye-opening experience he writes about in his new book, Big Love.
A passionate speaker and love advocate, Scott runs day long empowerment workshops nationally and internationally. He lives in his home state of Michigan with his partner.
In This Interview,

Scott Stabile and I Discuss...
The Wolf Parable
His book, Big Love: The Power of Living with a Wide Open Heart
How shame thrives on secrecy
How and when he came out as gay
How you help others by being yourself
To consider making more and more choices in your life from a place of love
That awareness is hard work
Asking yourself "what does love invite me to do in this moment?"
Love as an energy
How his parents were murdered when he was 14 years old
That love is an action, more so than it is a feeling
Choosing to act from a place of love can be an extraordinarily difficult thing as well as an extraordinarily powerful thing to do in the moment
The path of empathy
Doing your best to connect with the humanity of others, especially when they have opposing views and they're right in front of you
How toxic it is to believe that something is unforgivable and that the pathway to it is empathy and compassion
Forgiving because not doing so takes a toll on you as a person
How good it feels to be loving
The importance of self-care
That there is choice in sobriety
Depression as a syndrome vs a disease
How we are all riding the fine line of addiction all the time
The importance of building a more fulfilling life
How happiness (and all feelings) is not simply a choice
Choosing actions that stand a chance to serve our happiness
That action helps assuage fear

---
Tue, 29 August 2017
193: Lisa Feldman Barrett: A Conversation about How Our Emotions, Like Depression, Are Constructed in Our Brain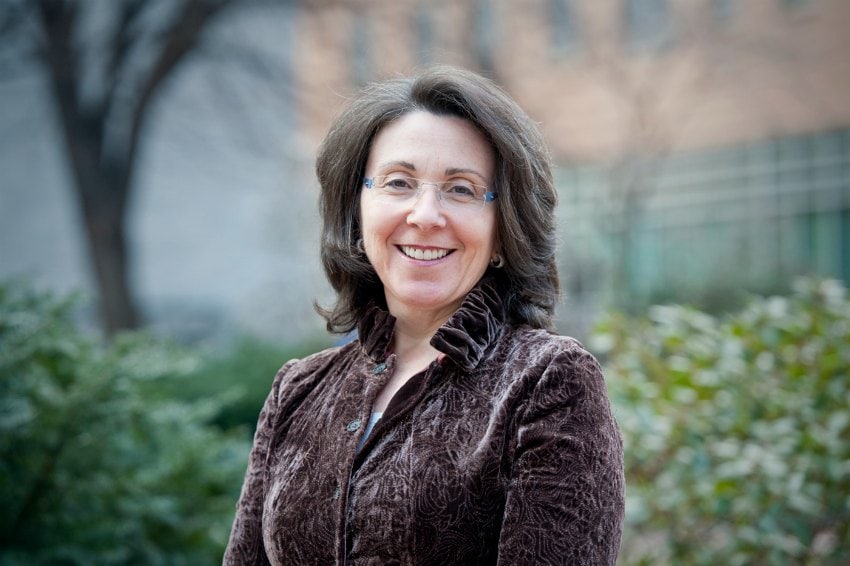 Have you ever wondered how emotions are made in our brains? This conversation with Lisa Feldman Barrett will explain this and more and as a result, you will be astounded. Full of scientifically backed concepts that you've probably never heard before, your view on how your brain manages how you feel at any given moment will be totally changed after hearing what this author and researcher has to say.

This week we talk to Lisa Feldman Barrett
Lisa Feldman Barrett, PhD, is a University Distinguished Professor of Psychology at Northeastern University, with appointments at Harvard Medical School and Massachusetts General Hospital. In addition to the book How Emotions are Made: The Secret Life of the Brain, Dr. Barrett has published over 200 peer-reviewed, scientific papers appearing in Science, Nature Neuroscience, and other top journals in psychology and cognitive neuroscience, as well as six academic volumes published by Guilford Press.
Dr. Barrett received a National Institutes of Health Director's Pioneer Award for her revolutionary research on emotion in the brain. These highly competitive, multi-million dollar awards are given to scientists of exceptional creativity who are expected to transform biomedical and behavioral research.
Among her many accomplishments, Dr. Barrett has testified before Congress, presented her research to the FBI, consulted to the National Cancer Institute, appeared on Through The Wormhole with Morgan Freeman, and been a featured guest on public television and worldwide radio programs. She is also an elected fellow of Canada's most prestigious national organization of scholars, the Royal Society of Canada (analogous to the National Academy in the United States).
In This Interview,

Lisa Feldman Barrett and I Discuss...
The Wolf Parable
The myth of the lizard brain
Emotions don't live anywhere in the brain
Neurons being multi purpose
The idea of degeneracy
How complex emotions are
Multi purpose ingredients in your brain (like in recipes)
Our brains predict, rather than react, to the next immediate moment (those are our emotions and subsequent actions)
Confirming or Correcting those guesses (or concepts) based on your past experiences
How this process is your brain is trying to make sense of the sensory input of your body in the world
How it's more efficient to guess in advance and correct in response than it is to react
The importance of keeping your body's energy budget in balance
We see the world as we believe it to be, through our concepts
Interoception - feedback from your body on how it's systems are working
Your brain is trying to anticipate what your body is going to need and then provide what's necessary to meet those needs before they arise
Tragic Embodiment
Most of the time you don't feel sensations from your body in a very precise way and if you do, you feel them in simple terms - "affect"
More intense sensations are used to make emotions whereas less intense ones are used to make thoughts and other things
How illness is an imbalance in systems in your body and how we experience it
How basic body sensations are the cause of our emotions and how we feel
How every waking moment of your life is simultaneously physical and mental
When your body budget is out of balance/disrupted, you will feel distressed
Reframing the feeling of anxiety as "preparing for something tough" and this is a good sign that your body is preparing for something tough
Take care of yourself and your body to feel better (sleep, eat, nutrition)
Understanding emotion and being more granular in our description is helpful because we better know what to do or not to do about it
When you're depressed or anxious, the distress is not helpful if you personalize it
---
Tue, 22 August 2017
192: Sean Carroll: Theoretical Physics and the Meaning of Life

Think theoretical physics is irrelevant to your everyday life and way over your head? You'll think differently after listening to this interview with Sean Carroll, theoretical physicist, poetic naturalist, and author.The meaning of life, the finitude of life, the choices we make and our experience of happiness and suffering all have a connection back to the scientific realm that will both fascinate and provoke thought in you.

This week we talk to Sean Carroll
Sean Carroll is a theoretical physicist at the California Institute of Technology. He received his Ph.D. in 1993 from Harvard University. His research focuses on fundamental physics and cosmology, especially issues of dark matter, dark energy, spacetime symmetries, and the origin of the universe. Recently, Carroll has worked on the foundations of quantum mechanics, the arrow of time, and the emergence of complexity. Carroll is the author of The Particle at the End of the Universe and From Eternity to Here: The Quest for the Ultimate Theory of Time,
He has been awarded
prizes
and fellowships by the National Science Foundation, NASA, the Sloan Foundation, the Packard Foundation, the American Physical Society, the American Institute of Physics, and the Royal Society of London. He has appeared on TV shows such as
The Colbert Report
,
PBS's
NOVA
, and
Through the Wormhole with Morgan Freeman
, and frequently serves as a science consultant for film and television.
In This Interview,

Sean Carroll and I Discuss...
The Wolf Parable
That who we become is a combination of the choices we make and what the Universe gives us
The philosophy of Poetic Naturalism - 1 world, many ways of talking about it
3 Levels of Stories: Fundamental, Emergent, Comprehensive
What it means to be real
You can't make "ought" out of "is"
That facts and moral values are different things
His perspective on life mattering - that it comes from within, that it's not imposed on us from the outside
The fact that we care is the origin of things mattering in this life and world
Life is a process, it's something that's happening - always moving and changing - and that there's always something else that we want
How his book lays out the design for you to decide how to live your life and what kind of person you want to be
The mistake of fetishizing happiness
How you cannot separate happiness and suffering in life - especially a life well lived
That our goal shouldn't be to reach some state of happiness and stay there because life is a dynamic process and it doesn't work like that
The finitude of life
The average human lives for three billion heartbeats
That the difference between right and wrong is up to us to decide and that can be scary
That the world - including us - is only really made up of 3 basic particles and 3 basic forces
That the big bang isn't necessarily the beginning of the universe but it's as far back as we can go
Physics books for the non-science people - look for books by either Brian Greene or Lisa Randall
Life's Ratchet by Peter Hoffman is another interesting book for a non-science person
---
Tue, 15 August 2017
191: Spring Washam: Meditation, Ayahuasca, Trauma and Depression


This week we talk to Spring Washam
Spring Washam is a well-known meditation and dharma teacher based in Oakland, California. She is a founding member and core teacher at the East Bay Meditation Center located in downtown Oakland. She is the founder of Lotus Vine Journeys an organization that blends indigenous healing practices with Buddhist wisdom. In addition to being a teacher, she is also a healer, facilitator, spiritual activist, and writer. Her upcoming book entitled, A Fierce Heart: Finding Strength, Courage, and Wisdom in Any Moment, will be available in stores on November 7th, 2017. She has studied numerous meditation practices and Buddhist philosophy since 1997. She has practiced and studied under some of the most preeminent meditation masters in both the Theravada and Tibetan schools of Buddhism. She has studied indigenous healing practices and works with students individually from around the world. She has completed a six -year teacher-training program under the guidance of Jack Kornfield and is now on the teacher's council at Spirit Rock Meditation Center in Woodacre, California. Spring is considered a pioneer in bringing mindfulness based healing practices into diverse communities and is committed to enriching the lives of disenfranchised people everywhere. She currently travels and teaches workshops, classes, and retreats worldwide.
In This Interview,

Spring Washam and I Discuss...
The Wolf Parable
How she became a meditation teacher
How self-compassion is at the heart of Buddhist teachings
How being with ourselves in difficult times is an act of mercy
How a synonym for mindfulness is remembering
How we are always trying to change consciousness
Her controversial Peru ayahuasca retreats
How meditation and mindfulness was not enough to deal with her trauma
Her first ayahuasca ceremony
What ayahuasca is
The risks of using entheogens
The debate in the Buddhist community about this approach
Whether you need to go to the jungle for this
How we often need multiple approaches to healing ourselves
How feeling like you are innately good changes the whole path
---
Sat, 12 August 2017
Bonus: Eric Interviewed on Awesome at Your Job Podcast
Eric is interviewed on Awesome at Your Job podcast. Lot's of the key ideas from the show are discussed here.
---
Tue, 8 August 2017
190: Akshay Nanavati- Fear and Depression


This week we talk to Akshay Nanavati
After overcoming drug addiction, alcoholism, PTSD from fighting the war in Iraq and recovering from the brink of suicide, Akshay Nanavati has since explored the most hostile environments on the planet and built a business helping people live limitless lifestyles. Combining his life experience with years of research in science and spirituality, he wrote a book called "Fearvana: The Revolutionary Science of How to Turn Fear Into Health, Wealth and Happiness." Of the book, The Dalai Lama said "Fearvana inspires us to look beyond our own agonizing experiences and find the positive side of our lives."
In This Interview,

Akshay Nanavati and I Discuss...
The Wolf Parable
His book, Fearvana: The revolutionary science of how to turn fear into health, wealth, and happiness
How he got the Dali Lama to write the forward for his book
That we don't control what first shows up in our brain
How if you feel fear and stress is not your fault
The second dart/arrow parable
Acting your way into right thinking literally restructures the pathways in your brain
The ability to develop a positive relationship to suffering
Committing yourself to the worthy struggle
Reducing life to the simplest next step
Dealing with fear - it's ok to be scared
Bringing the rational mind into fearful situations
The challenge response
Fear is a gift if you believe it to be
The growth mindset vs The fixed mindset
If you want to be great you have to believe that you are
How ego can be both helpful and unhelpful
The worthy struggle
Keeping things automated in your day so that you can save self-discipline or willpower for the times you need it


---
Tue, 1 August 2017
189: Eric Barker: Success and Happiness


This week we talk to Eric Barker
Eric is a thought leader in the field of success. His humorous but practical blog, Barking up the Wrong Tree, presents science-based answers and expert insight on success in life. Over 270,000 people subscribe to his weekly email update and his content is syndicated by Time, The Week, and Business Insider. He has been featured in the New York Times, the Wall Street Journal, the Financial Times, and he was a columnist for Wired. With a writing career spanning over twenty years, Eric is also a sought-after speaker and interview subject and has been invited to speak at MIT, West Point, NPR affiliates, and on morning television.
His first book, Barking Up the Wrong Tree: The Surprising Science Behind Why Everything You Know About Success Is (Mostly) Wrong is available now.
In This Interview,

Eric Barker and I Discuss...
His book, Barking Up the Wrong Tree: The Surprising Science Behind Why Everything You Know About Success Is (Mostly) Wrong
How he defines success
Achievement, Happiness, Significance, Legacy
The dangers of only using one metric for happiness
How money is a lever to something else that makes you happy rather than the thing that makes you happy in and of itself
There's no finish line in the quest of what makes me feel good
We must decide what is "enough"
New and novel make our brains happy
We must decide what really is going to make us happy in the long run
Turning what we do in our lives into games can be helpful in increasing our persistence and grit
Games have these attributes: Winnable, Novelty, Goals, Instantaneous Feedback
A feeling of progress and meaningful work keeps us engaged
Challenging yourself in a familiar task
True burnout is when you start to feel pessimistic about your job so you withdraw and then you get poor feedback so you finally disengage
Autonomy, Mastery and Purpose
A change is as good as a rest
That we are telling ourselves stories about what's has meaning and what doesn't
How telling your children about their lineage will increase the likelihood they stay away from drugs, stay in school etc
Therapy as editing the story we're telling about our lives
Cognitive reappraisal
The role of positive self-talk
I can do it vs I can't take this anymore
If you break your arm you wouldn't say "I am broken" you'd say "My arm is broken"
Listening to our thoughts from a distance and asking "is this useful?" to be more mindful about what thoughts we identify with
We don't choose what makes us happy, we choose what's easy
The role of a plan
How anticipation is happiness


m is a good wolf which represents things like kindness, bravery and love. The other is a bad wolf, which represents things like greed, hatred and fear.
The grandson stops and thinks about it for a second then he looks up at his grandfather and says, "Grandfather, which one wins?"
The grandfather quietly replies, the one you feed
The Tale of Two Wolves is often attributed to the Cherokee indians but there seems to be no real proof of this. It has also been attributed to evangelical preacher Billy Graham and Irish Playwright George Bernard Shaw. It appears no one knows for sure but this does not diminish the power of the parable.
This parable goes by many names including:
The Tale of Two Wolves
The Parable of the Two Wolves
Two Wolves
Which Wolf Do You Feed
Which Wolf are You Feeding
Which Wolf Will You Feed
It also often features different animals, mainly two dogs.
---
Tue, 25 July 2017
188: Gregg Krech: Procrastination, Taking Action and Mindfulness


This week we talk to Gregg Krech
GREGG KRECH is an author, poet, and one of the leading authorities on Japanese Psychology in North America. His work has been featured in THE SUN magazine, Tricycle, SELF, Utne Reader, Counseling Today, Cosmopolitan and Experience Life. His books include Naikan: Gratitude, Grace, and the Japanese Art of Self-Reflection, A Natural Approach to Mental Wellness, and The Art of Taking Action. His newest book, Question Your Life, will be available soon.
Gregg and his wife, Linda, founded the ToDo Institute (http://www.todoinstitute.org), a non-profit center in Vermont that uses Japanese Psychology as an alternative to traditional Western approaches to psychology. Over the past 25 years, Gregg has introduced Japanese Psychology, particularly Naikan Therapy, Morita Therapy and Kaizen, to thousands of people through his workshops and online courses. His work supports a blend of the psychological, the spiritual and the practical, and helps individuals to clarify purpose, cultivate gratitude, develop compassion and engage in meaningful action. He is a member of the North American Naikan Counsel and Editor in Chief for the quarterly journal "Thirty Thousand Days: A Journal for Purposeful Living.
In This Interview,

Gregg Krech and I Discuss...
The Wolf Parable
How Eastern wisdom is directed towards taking action, as well as contemplation
Taking your practice off your cushion
The misguided premise that we have to figure things out in our life before we can act
The power of momentum in action when small steps are taken
Cultivating gratitude
Avoidance, resignation, complaining
How accepting things as they are isn't necessarily passive
That complaining keeps us stuck in focusing on the trouble in our lives
The overlap between ACT and Japenese Therapy
Feelings and thoughts are uncontrollable by our will
Allowing feelings to be what they are but not letting them inhibit our ability to move forward and take action
Taking action based on the needs of the situation rather than just on the feelings we have
How essential it is to step back from our lives and reflect and then make choices on how you need to move forward
How most of the time we do not feel like doing the things that need to be done
Exercise being an example!
The maxim: Lead with the body
How if you don't feel like something now, you're probably never really going to want to do it so get it done now
That the anticipation is often worse than the consummation
His next book that focuses on self-reflection
---
Tue, 18 July 2017
187: Matthew Quick 3rd Time: Mental Health, Alcohol, Anxiety and Getting Healthy


This week we talk to Matthew Quick
Matthew Quick is the New York Times bestselling author of The Silver Linings Playbook, which was made into an Oscar-winning film; The Good Luck of Right Now; Love May Fail; The Reason You Are Alive; and four young adult novels: Sorta Like a Rock Star; Boy21; Forgive Me Leonard Peacock; and Every Exquisite Thing. His work has been translated into more than thirty languages, received a PEN/Hemingway Award Honorable Mention, was an LA Times Book Prize finalist, a New York Times Book Review Editors' Choice, a #1 bestseller in Brazil, a Deutscher Jugendliteratur Preis 2016 (German Youth Literature Prize) nominee, and selected by Nancy Pearl as one of Summer's Best Books for NPR. The Hollywood Reporter has named him one of Hollywood's 25 Most Powerful Authors. All of his books have been optioned for film.
In This Interview,

Matthew Quick and I Discuss...
The Wolf Parable
His new book, The Reason You're Alive
ICATS - what it means and why limiting it in your life is helpful to anxiety
How public speaking causes him to have anxiety
His calming practices to manage his anxiety
Why dismissing whole groups of people is a mistake
The importance and benefit of meeting people who are different than you
Comfort the Disturbed and Disturb the Comforted
Generational tendencies in worldviews
The damage that's done when we shame others about their thoughts
The relationship between anger and fear
How silencing people is un-American and frustrating
The transparency of the main character in his new book
Humor is experiencing the unexpected
Laughing and Crying give relief to tension
The major life changes he has made over the past 3 years and their impact
Believing he couldn't function without alcohol and Rxs
The long-term benefit of passing on some forms of short term relief
The power of the past to continue to live on
Every experience leaves an impact on you and affects the rest of your life
The power of focusing on process and not result
---
Tue, 11 July 2017
186: Russ Harris Part Two


This week we talk to Russ Harris
Russ Harris is a medical practitioner, psychotherapist, and leading expert in acceptance and commitment therapy (ACT). His books include ACT with Love, ACT Made Simple, The Confidence Gap, and The Happiness Trap, which has now been translated into twenty-two languages. He lives in Melbourne, Australia, and travels internationally to train mental health professionals in the ACT approach.
In This Interview,

Russ Harris and I Discuss...
The Wolf Parable
The principle of connection in ACT
Practicing attention in the shower
The exercise of "notice 5 things"
How to notice the person you come home to in a new way
The physical practices of yoga and tai chi
The observing self vs the thinking self
The scientific study of spirituality
Living a spiritual life even if it's not a religious life
Values = desired qualities of action
The difference between goals and values
Examples of how you can live your values on your way to your goals
Committed Action
Examining your life to identify areas where your behavior is not reflecting your values
The basic ACT formula of "Be Present, Open Up, Do What Matters"
---
Tue, 4 July 2017
185: Russ Harris

Please Support The Show With a Donation

This week we talk to Russ Harris
Russ Harris is a medical practitioner, psychotherapist, and leading expert in acceptance and commitment therapy (ACT). His books include ACT with Love, ACT Made Simple, The Confidence Gap, and The Happiness Trap, which has now been translated into twenty-two languages. He lives in Melbourne, Australia, and travels internationally to train mental health professionals in the ACT approach.
In This Interview,

Russ Harris and I Discuss...
The Wolf Parable
Getting the wolves to cooperate and not battle
Embracing even our most difficult feelings
The Reality Slap and the Reality Gap
An overview of Acceptance and Commitment Therapy (ACT)
The Serenity Challenge
How we always have a chance to improve our situation
Taking the action that is needed regardless of what we feel
What "psychological flexibility" is
Cognitive defusion techniques
Recognizing that are thoughts are not facts
Asking the question "Is this thought useful"?
Noticing and Naming our thoughts and feelings
"The Greatest Hits" approach
The "I'm not good enough" story"
"I'm having the thought that" de-fusion method
The artificial distinction between thoughts and emotions
The Struggle Switch
---
Tue, 27 June 2017
184: Justin Stenstrom

Please Support The Show With a Donation

This week we talk to Justin Stenstrom
Justin Stenstrom the founder of EliteManMagazine.com, the host of the Elite Man Podcast on iTunes, a best-selling author, life coach, and speaker.
He has been featured on major news websites like The Huffington Post, Maxim, The Good Men Project, Lifehack, Elite Daily, and many more.
In This Interview,

Justin Stenstrom and I Discuss...
The Wolf Parable
His podcast, The Elite Man
Taking control of the thoughts in your head
Neurolinguistic Programming (NLP)
Hypnosis
How he has battled anxiety, panic attacks, and depression in his life
The powerful, subconscious mind vs the conscious mind
The role of positive affirmations and suggestions
Reprogramming the subconscious mind to be happier
What a successful hypnotic session feels like
How some people can be hypnotized and others cannot
The key learnings from his podcast
The guests from his podcast who stick out to him
The power of failure or rejection to propel people forward in their lives and/or careers
The supplements that he recommends for depression
Fish Oil with DHA and EPA
Omega 6 and Omega 3 ratio
Vitamin D
B complex
Magnesium Citrate
---
Tue, 20 June 2017
183: Heather Havrilesky

This week we talk to Heather Havrilesky
Heather Havrilesky writes the popular advice column Ask Polly for New York Magazine's The Cut. She is the author of the memoir Disaster Preparedness and the new advice book How to Be a Person in the World. She writes The Best Seller List column for Book Forum and has written for The New Yorker, The New York Times Magazine, The Atlantic, Esquire, The Los Angeles Times, NPR's All Things Considered, and many other publications.
In This Interview,

Heather Havrilesky and I Discuss...
The Wolf Parable
Her book, How to Be a Person in the World
Coming to peace with your flaws
Finding a place within yourself where who you are is enough
What a beautiful life is to her
How she is constantly checking and rebalancing areas of her life
The serenity prayer
"Is the juice worth the squeeze?"
That touching the same flame can be dangerous to some people
Seeing your life as a series of problems instead of a patchwork of things to savor
That there isn't an objectively "good way to be"
How people are far more complex than we give them credit for
The question of "does it serve you" is a good one to ask yourself in relationships
Not knowing how to get below the surface with people
How she has finally learned to relax around other people
That people are trapped in their head
To not beat yourself up for falling into the same "pot holes" over and over
---
Tue, 13 June 2017
182: Colin Gawel: Fatherhood and Resilience


This week we talk to Colin Gawel
Colin Gawel is the guitarist of the American rock band, Watershed. Colin also has a solo career both with and without his backing band - Colin Gawel and the Lonely Bones. The album Superior - The Best of Colin Gawel was released in Dec 2016. Colin also lead writer, editor, and founder of the website Pencilstorm and the owner of the legendary Colin's Coffee in Columbus, Ohio.
This conversation was recorded live in Colin's kitchen and is focused on fatherhood in honor of Father's Day this weekend.
In This Interview,

Colin Gawel and I Discuss...
Father's Day
The challenge of watching your child live life beyond your protection
What it feels like as a parent for your child to leave home
Talking to your children about addiction in their family history
Being on the little league baseball team together as kids
How important it is to come back from adversity
Doing things for the love of doing them rather than for the anticipated outcome
His time in the band, Watershed
Keeping things in balance in life
That time is precious
How we find resilience in life
The importance of the people you surround yourself with
How he writes about what it's like to be an adult in his music
How different people react and interpret his songs differently
How unusual it is that as a musician, he prefers to perform sober rather than high on something
That he's conscious of how his son sees him consuming alcohol
Our mutual love of music
---
Tue, 6 June 2017
181: Chris Niebauer

Please Support The Show With a Donation

This week we talk to Chris Niebauer
Chris Niebauer received his Ph.D. in Cognitive Neuropsychology from the University of Toledo where he specialized in left-right brain differences. He has conducted research on consciousness, handedness, beliefs and the sense of self and is currently an associate professor of cognitive psychology at Slippery Rock University in Pennsylvania. When he is not teaching, Chris likes to play guitar, spend time with his family, and work on new books. His new book is called The Neurotic's Guide to Avoiding Enlightenment: How the Left Brain Plays Unending Games of Self-improvement
In This Interview,

Chris Niebauer and I Discuss...
His book, The Neurotic's Guide to Avoiding Enlightenment: How the Left Brain Plays Unending Games of Self-improvement
That your thoughts and behaviors should match and when they don't you look to make it happen - Cognitive Dissonance
Confirmation Bias
The power of gratitude
The mechanics of thoughts themselves
The law of opposition
Why if you accept a bad mood, it begins to dissipate
That the universe is always becoming something that it isn't
The good and bad news about the ego
The impermanence of "things"
The eternal nature of "verbs"
The often incorrect storytelling, or pattern finding nature of the left brain
The left brain interpreter
The ego as a story that we tell ourselves
The challenge of finding consciousness in the brain
"Doing" rather than "having" consciousness
The analogy of jogging to consciousness or ego: if you stop jogging and pat yourself down trying to find the "jogging" in you. It's a verb, not a noun
The connection between pattern finding and depression vs anxiety
A state of enlightenment and the left, pattern-finding brain
How we want the universe to be a mystery
---
Tue, 30 May 2017
180: Thomas Sterner


This week we talk to Thomas Sterner
Thomas Sterner is the founder and CEO of The Practicing Mind Institute. He is considered an expert in Present Moment Functioning. He is a popular and in-demand speaker who works with high-performance individuals including, athletes, industry groups and individuals, helping them to operate effectively within high-stress situations so that they can break through to new levels of mastery.
He has been featured in top media outlets such as NPR and Fox News. He is the author of the best seller The Practicing Mind. His latest book is called Fully Engaged: Using the Practicing Mind in Daily Life
In This Interview, Thomas Sterner

and I Discuss...
His newest book, Fully Engaged: Using the Practicing Mind in Daily Life
How you can't change anything that you're not aware of
That most of us spend our day as someone in their thoughts as opposed to someone who is having thoughts
Meditation being the vehicle for growing in self-awareness
Learning to recognize the truth that "I am not my thoughts, I am the one who has thoughts"
The strengths of being observer oriented rather than in a state of reactivity
That people who think they've had a "bad meditation" have actually had a very good meditation
That meditation is never a done task
The value of thinking of meditation like you do exercising
The innate sense in us that is misinterpreted
That the desire to expand is built into our DNA
The power of the question, 'And then what?"
That real perfection is the ability to expand infinitely
It's the interpretation of the experience that makes it feel the way it does
Making decisions about how to handle a "road block" beforehand
How we can control our emotions and doing so is a skill
The difference between a feeling and the truth
The importance of setting goals with accurate information
How you have to be in a situation to learn how to function in that situation
That struggle is a sign that we are expanding and learning and up against our threshold
---
Tue, 23 May 2017
179: Dani Shapiro

This week we talk to Dani Shapiro
Dani Shapiro is the bestselling author of three memoirs and 5 novels. Her work has appeared in The New Yorker, Granta, Tin House. The New York Times Book Review, The Los Angeles Times, and has been broadcast on NPR's "This American Life". Her newest book is Hourglass: Time, Memory, Marriage
In This Interview, Dani Shapiro

and I Discuss...
Her newest book, Hourglass: Time, Memory, Marriage
Her book, Devotion: A Memoir
How we are all connected
Her history with Orthodox Judaism
This sense that she had to pray though she didn't know who or what she was praying to
Her process of figuring out what she believes in a spiritual realm
Living inside the questions, exploring spiritual wisdom
How she moved away from an all or nothing mentality
That if her only two choices are "all or nothing", she's going with nothing
With her book Devotion: A Memoir, she wrote the book so that she could go on the journey, not the other way around
"If you want to do something, begin it, because action has magic, grace and power in it." - Goethe
The "third thing" that's essential in relationships
What it means to walk through life with another person
What it is like to be comfortable not knowing things in life
The saying "we can make the best out of everything that happens" vs "everything happens for a reason"
Her parents terrible accident
The death of her father and it's effect on her life
---
Tue, 16 May 2017
178: Peter Singer


Please Support The Show With a Donation

This week we talk to Peter Singer
Peter Albert David Singer, is an Australian moral philosopher. He is the Ira W. DeCamp Professor of Bioethics at Princeton University and a Laureate Professor at the Centre for Applied Philosophy and Public Ethics at the University of Melbourne. He specializes in applied ethics and approaches ethical issues from a secular, utilitarian perspective. He is known in particular for his book Animal Liberation, in which he argues in favor of vegetarianism, and his essay Famine, Affluence, and Morality, in which he argues in favor of donating to help the global poor. For most of his career, he was a preference utilitarian, but he announced in The Point of View of the Universe that he had become a hedonistic utilitarian.
On two occasions, Singer served as chair of the philosophy department at Monash University, where he founded its Centre for Human Bioethics. In 1996 he stood unsuccessfully as a Greens candidate for the Australian Senate. In 2004 Singer was recognized as the Australian Humanist of the Year by the Council of Australian Humanist Societies, and in 2006 he was voted one of Australia's ten most influential public intellectuals. Singer is a cofounder of Animals Australia and the founder of The Life You Can Save.
In This Interview, Peter Singer

and I Discuss...
How he's widely considered the most famous living philosopher
Utilitarian philosophy
The importance of preventing unnecessary suffering
How the world is better today than it's ever been
The reasons why we don't donate to help save children across the world
Where to find highly vetted charity organizations to donate to
How we've evolved to respond to help the person right in front of us but not yet to respond to someone who needs help on the other side of the world
The science of measuring happiness
Which is a better, more important question: asking people if they're satisfied with their lives or enjoying their lives moment to moment
Reducing unavoidable suffering vs. making people happier
The link between happiness and money at various levels of society
The importance of living in accordance with your values
The importance of believing that your life has some purpose
Personal identity or the idea of self
The public good as a value and then individual liberty as another value
Physician-assisted suicide
His views on animal rights
The value of starting new things later in life and taking on things you may not be great at
It also often features different animals, mainly two dogs.
---
Wed, 10 May 2017
177: Kurt Gray




This week we talk to Kurt Gray
Kurt Gray is an assistant professor at the University of North Carolina, Chapel Hill. He received his BSc from the University of Waterloo and his Ph.D. in social psychology from Harvard University. He studies the mysteries of subjective experience and asks such deep philosophical questions as: Why are humanoid robots creepy? Why do ghosts always have unfinished business? Why do grandma's cookies taste the best? And why do adult film stars seem stupid? His research suggests that these questions—and many more—are rooted in the phenomenon of mind perception. Mind perception also forms the essence of moral cognition.
In science, he likes to wield Occam's razor to defend parsimony, asking whether complex phenomena can be simplified and understood through basic processes. These phenomena include moral judgment, group genesis, and psychopathology. He has been named an APS Rising Star and was awarded the Janet Spence Award for Transformative Early Career Research. He was also given the SPSP Theoretical Innovation Award for the article "Mind Perception Is the Essence of Morality." His work has been generously funded by the John Templeton Foundation. He recently published the book, The Mind Club: Who Thinks, What Feels and Why it Matters
In This Interview, Kurt Gray

and I Discuss...
People who we perceive as having a mind similar to ours
The uncertainty about the minds of others
The two fundamentally different factors in how we see minds
Agency: the capacity to act and to do
Experience: the capacity to feel and to sense
The moral responsibility connected to these two things
Thinking doers
Vulnerable feelers
Didactic completion
The objectification of women
That child abuse often occurs with parents who view their children as having a higher agency than they are capable of having
The danger of inferring intention
Moral typecasting
That we treat our heroes poorly
The Just World theory
How we rationalize our behavior
That we give more sympathy to people who are at a greater distance from us
The poorer you are, the more likely you are to believe in God
Seeking control as a motivation
How to increase self-control
The implementation intention study
The when and the then and how it takes away self-control entirely
What the self is from the perspective of his work
The analogy of particle board for the self
The way people respond morally is the most essential to our perception of who they are (vs physical traits)
That we perceive the world rather than understand it directly
---
Tue, 2 May 2017
176: Sam Weinman




This week we talk to Sam Weinman about losing
The truth that we learn more from losing than we do from winning
That you're far better served listening to those who have lost constructively than those who've simply won
How you can learn to lose and fail better
That sports are a window into everything else in life
The difference between losing and failure
The '87 Masters lesson
How to find the balance between being hard on yourself and beating the sh*t out of yourself
The power of talking to yourself like you would a really good friend
Shifting the emphasis away from the results and more towards an ongoing process
That if you're always the victim, there's nothing you can do about your circumstances
The relationship between a growth and a fixed mindset and focusing on the goal vs the results
Counterfactual thinking: Focusing on what could have been vs what is
The fact that losing teaches you more about who you are than winning teaches you
How your past doesn't define you, it prepares you
What "not this but that" means
Post Traumatic Growth
Ways to foster resilience in yourself
Cognitive Restructuring
How important context and mindset is

---
Tue, 25 April 2017
175: Tom Asacker


[powerpress]

This week we talk to Tom Asacker
Tom Asacker, a popular speaker and acclaimed author, is recognized by Inc. Magazine, M.I.T., and Y.E.O. as a past member of their Birthing of Giants executive leadership program. He is a former General Electric executive, recipient of the George Land Innovator of the Year Award, and a former high-tech business owner. Asacker has been a strategic adviser to startups and Fortune-listed companies. He is the author of critically acclaimed books including his latest, I Am Keats.
In This Interview, Tom Asacker

and I Discuss...
John Keats and Samuel Taylor Coleridge
That once you have a story, that's the end of any change
How limiting a story is
That we are spinning stories all of the time
The difference between fact vs truth
How attached we are to our perception of the world
That technology promotes the myth that we are in control
The truth that you can't learn about life by merely reading about it, you can only truly learn about life by living it
Our reasoning mind that differentiates us as animals
That life is a journey of paradoxes and ambiguity
The importance of being empathizing and being mindful throughout this journey
The desire for meaning
How everyone is looking for meaning externally in their lives
How that won't work because our culture is broken
That it is a personal discovery journey to live life
How we always have the opportunity to make other people's lives better but we have to be awake in life to do so
The importance of control and certainty in our lives
How to differentiate the voices in our heads
That the end result of anything that we're seeking is a feeling
Human nature is to be curious, compassionate and creative
What would happen if characters in movies could control their scenes? The result would be crushingly boring movies. Can you see the correlation between this idea and life itself?
---
Tue, 18 April 2017
174: Sarah Kaufman


This week we talk to Sarah Kaufman about grace
SARAH L. KAUFMAN is a Pulitzer Prize-winning critic, author, journalist and educator. For more than 30 years, she has focused on the union of art and everyday living. She is the dance critic and senior arts writer of the Washington Post, where she has written about the performing arts, pop culture, sports and body language since 1993. Her book, THE ART OF GRACE: On Moving Well Through Life, won a Barnes & Noble Discover Great New Writers Award, was a Washington Post Notable Book of 2015 and has been featured on NPR's "On Point with Tom Ashbrook." Sarah Kaufman recently appeared at the South-by-Southwest Interactive Festival, speaking on a panel inspired by her book, titled, "Can Grace Survive in the Digital Age?" She has taught and lectured at universities and institutes around the country. In 2010 she became the first dance critic in 35 years to win the Pulitzer Prize.
In This Interview, Sarah Kaufman

and I Discuss...
How she defines grace
The idea of ease at it relates to grace
The three different types of grace that she looks at in her book
Physical Grace
Social Grace
Spiritual Grace
That grace exists where we forget ourselves and aim instead to bring pleasure to others
The fact that we have a "grace gap" in our current culture
The religious take on grace
The relationship between overload and grace
That grace is a worldview and a philosophy that allows us to take care of ourselves and others
Considering the idea of "defying gravity" when considering the idea of grace
The paradox of grace
That practice makes graceful
The graceful balance skill with ease
The role of movement in grace
Posture - how do you do it and why is it important
The grace of a smooth running commercial kitchen
How being present is crucial to observing grace
That grace doesn't demand perfection, it simply means that we lean into our humanity
Tips to practice grace
---
Tue, 11 April 2017
173: Joey Svendsen: Depression and Fundamentalist Christianity

This week we talk to Joey Svendsen
Joey Svendsen grew up in Charleston, SC and received a degree in Elementary Education from Winthrop University in 1999. After graduation, he taught school for 5 years and served as a youth minister at New Beginnings Church in James Island.
He is now the campus pastor Joey for the James Island Campus of Seacoast Church.
His book is called Fundamentalist and describes his journey of growing up in a fundamentalist church while having OCD and depression.
He is also part of the popular The Bad Christian Podcast
In This Interview, Joey Svendsen

and I Discuss...
How the rigid do's and don'ts found in Christianity are so contrary to Jesus
How he found a form of Christianity that worked for him, so much so that he became a pastor
His podcast, Bad Christian
How he grew up in a fundamentalist Christian church as a child with OCD and depression
How we can accept that as humans we're flawed and also move forward with a good life
Scrupulosity
That you can train your brain to be consumed with fear, self-loathing and punishment
How his goal is to be a catalyst to unity and understanding
That we the people make the country regardless of what's happening in the government
The stupidity and ignorance of assuming your beliefs are 100% right and the beliefs of the other side is 100% wrong
His beautiful description of depression
That it's hard to properly evaluate a situation when your brain is the problem
How he manages his periods of depression
The importance of having grace with those suffering from depression
Thinking of the brain as a physical organ when it comes to depression
How important it is to give people the benefit of the doubt
How his view of depression has evolved
How to be open

---
Sun, 9 April 2017
Mini Episode: Depression
---
Tue, 4 April 2017
172: Mark Shapiro

This week we talk to Mark Shapiro about being authentic
Mark Shapiro is a former marketing director at Showtime Networks Inc., Mark left his six-figure corporate job after 12 years and is on a mission to bring more of what's real & authentic to the world. He is the founder of AreYouBeingReal.com, the Host of The One & Only Podcast, and a heralded transformational trainer, coach, and speaker.
In This Interview, Mark Shapiro

and I Discuss...
His podcast, The One and Only
What "authenticity" means to him
What it means to live "authentically"
Why authenticity is important
How focusing on authenticity can build confidence, liberate you and fulfill you
How living authentically can bring huge value to the world
That it can be hard not to live authentically
His choice to leave corporate America
People who are not afraid to be themselves
People who are afraid to be themselves
How living in alignment with your core values can contribute to living authentically
That we're either growing or we're dying
To always keep the door open to growth and redefining who we are
How to remain flexible to new ideas as we age
That though we don't like to be uncomfortable, it's rewarding when we take smart risks and try something new
How setting goals and being held accountable supports living outside our comfort zones
Doing the thing that scares you the most first thing in the day
The questions we can ask ourselves to see if we're living authentically

---
Tue, 28 March 2017
171: Charles Fernyhough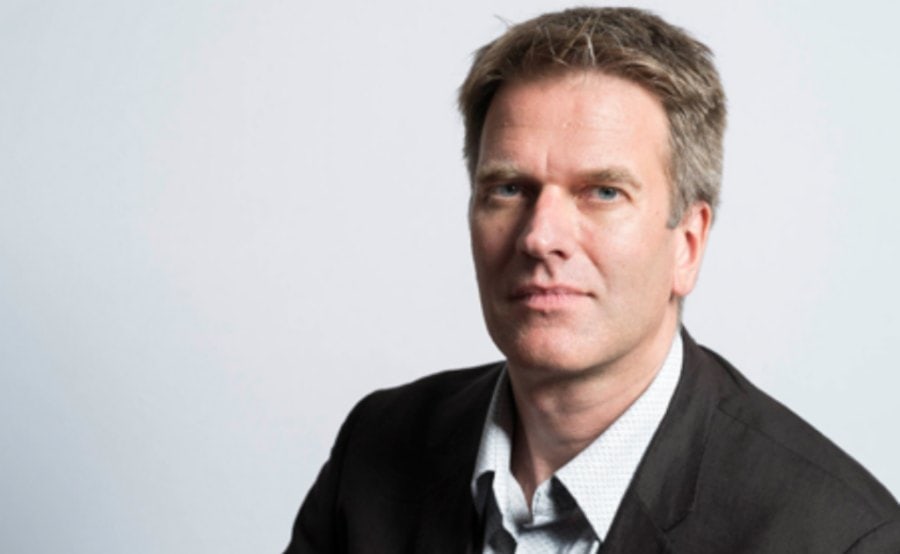 This week we talk to Charles Fernyhough about the voices in our heads
Charles Fernyhough is a writer and psychologist. His non-fiction book about his daughter's psychological development, A Thousand Days of Wonder, was translated into eight languages. His book on autobiographical memory, Pieces of Light was shortlisted for the 2013 Royal Society Winton Prize for Science Books.
His latest non-fiction book is called The Voices Within. He is the author of two novels, The Auctioneer and A Box Of Birds. He has written for TIME Ideas, Nature, New Scientist, BBC Focus, Guardian, Observer, Financial Times, Literary Review, Sunday Telegraph, Lancet, Scotland on Sunday, Huffington Post, Daily Beast and Sydney Morning Herald. He blogs for the US magazine Psychology Today and has made numerous radio appearances in the UK and US. He has acted as consultant on theatre productions on Broadway and the West End ('The River', Royal Court, 2012, and The Circle in the Square, 2014; 'Old Times', Harold Pinter Theatre, 2013), numerous TV (BBC1 and Channel 4) and radio documentaries and several other artistic projects.
He was shortlisted for the 2015 Transmission Prize for the communication of ideas. He is a part-time chair in psychology at Durham University, UK, where he leads the interdisciplinary Hearing the Voice project, investigating the phenomenon of auditory verbal hallucinations.
In This Interview, Charles Fernyhough

and I Discuss...
The stages of speech in childhood development and how it relates to our inner voice in life
The theory that says that our internal speech comes from external speech that we hear/the dialogue we hear as a child which we eventually move inward and it becomes our internal speech
Vygotsky's theory
What inner speech does for us
Inner speech plays a role in regulating behavior
It has a role in imagination and creativity
It has a role in creating a self
That the fact that we create and construct a self, doesn't mean that it is an illusion
The theory that says that inner speech is how we bring different parts of our brain together into a coherent narrative
How using inner speech skillfully can give us significant advantages in life
That talking out loud to yourself actually probably serves some useful function
Social speech - private speech - inner speech
As the task gets more difficult, children and adults move from inner speech to more private speech
How difficult it is to study inner speech
The dialogic thinking model
How his research that shows it can be helpful to teach mentally ill people who hear voices in their head to think differently about this form of inner speech
Theories about why people hear different voices in their head
That there is a strong correlation between childhood trauma and hearing voices in one's head as an adult
That people hear the voices of the people in books that they've read
Experiential crossing
How to work with your inner speech to improve the quality of the experience of your life
How difficult it is to silence your inner voice so it's better to learn how to productively interact with it, even dialogue with it
---
Tue, 21 March 2017
170: Daniel Levitin
Please Support The Show With a Donation

This week we talk to Daniel Levitin
Daniel Levitin is an award-winning scientist, musician, author and record producer.
He is the author of three consecutive #1 bestselling books: This Is Your Brain on Music, The World in Six Songs and The Organized Mind. He is also the James McGill Professor of Psychology and Behavioural Neuroscience at McGill University in Montreal, where he runs the Laboratory for Music Cognition, Perception and Expertise.
Dr. Daniel Levitin earned his B.A. in Cognitive Psychology and Cognitive Science at Stanford University, and went on to earn his Ph.D. in Psychology from the University of Oregon.
He has consulted on audio sound source separation for the U.S. Navy, and on audio quality for several rock bands and record labels (including the Grateful Dead and Steely Dan), and served as one of the "Golden Ears" expert listeners in the original Dolby AC3 compression tests.
He taught at Stanford University in the Department of Computer Science, the Program in Human-Computer Interaction, and the Departments of Psychology, Anthropology, Computer Music, and History of Science. Currently, he is a James McGill Professor of Psychology, Behavioural Neuroscience, and Music at McGill University (Montreal, Quebec), and Dean of Arts and Humanities at the Minerva Schools at KGI.
His latest book is called Weaponized Lies: How to Think Critically in the Post-Truth Era
In This Interview, Daniel Levitin

and I Discuss...
Evidence-based thinking
Critical Thinking
The myth that the MMR vaccine causes autism
The difference between correlation and causation
Belief Perseverance
The danger of adopting a belief before all of the evidence is in
That we tend to make decisions emotionally rather than based on evidence
Persuasion by association
How important it is to question the status quo
Information overload
His book, The Organized Mind
What's wrong with multitasking
The effect of multitasking
Rapid task switching
Decision fatigue
The benefits of restorative time for the brain
His book, This is Your Brain on Music
The 6 songs Daniel Levitin gave his friend who didn't really get rock 'n roll
The songs he would add to that list now
The role of music in our brains
How music and the arts can regulate our mood
The power of the arts to re-contextualize things for us
Music therapy vs Music and emotion
The role of opioids in experiencing musical pleasure
---
Tue, 14 March 2017
169: Richard Rohr Part 2



This week we talk to Richard Rohr, again
Fr. Richard Rohr is a globally recognized ecumenical teacher bearing witness to the universal awakening within Christian mysticism and the Perennial Tradition. He is a Franciscan priest of the New Mexico Province and founder of the Center for Action and Contemplation (CAC) in Albuquerque, New Mexico. Fr. Richard's teaching is grounded in the Franciscan alternative orthodoxy—practices of contemplation and self-emptying, expressing itself in radical compassion, particularly for the socially marginalized.
Fr. Richard is the author of numerous books, including The Naked Now, Falling Upward, Immortal Diamond, His newest book is The Divine Dance: The Trinity and Your Transformation.
In This Interview, Richard Rohr

and I Discuss...
That the normal two paths for expanding the soul are great love and great suffering
Suffering = whenever you're not in control
That Jesus is a map of the human journey
That if there's no good reason for suffering you have every right to be negative and cynical
How the honeymoon period and the grief period are non-dual states
What you're learning in these times is how to stay there and if you don't do this you loose the wisdom that comes with suffering
If you don't transform your suffering you transmit it
That growth occurs when an individual has just the right amount of feeling safe and ok within the conflict
And friendship and love give us this safety to hold us
Order - Disorder - Reorder
How we don't really want to see the pattern of loss and renewal in life
When you hear truth, don't ask "who said it?" Just ask, "is it true?" And if it's true, it's always from the Holy Spirit
How important the undeserved nature of Jesus' suffering is
Grief = Unfinished hurt
How we grow up in a world that is disenchanted
That it's hard to heal individually when the culture one lives in is so dysfunctional
Clear seeing means seeing the whole picture without our filters in place
How love applies to imperfect things, and it's a terrible mistake to wait for things that are "worthy" of our love and perfect
The reality and wisdom of "carrying the burden of the self"
The greek word for sin literally means when you're shooting the arrow and you miss the bullseye which doesn't mean a culpable thing that makes God not like you
How the clergy haven't been very motivated to move beyond a simple, punitive version of God because it keeps the laity codependant on the church
Relationships based on Guilt and Shame and You Owe Me are largely co-dependent in nature - it passes for love but it isn't
Much of religion - the church, catholic and protestant is built on codependence between the laity and the clergy
It has been job security for clergy to keep things this way because you keep people coming back on shame and guilt (the lowest level of motivation)
The truth is that God is infinite love. Any other version of God cannot continue and it doesn't lead to God's true nature
Evil is almost always absolutely sure of itself - it suffers no self-doubt
That faith is balancing the knowing and the not knowing
How fundamentalist Christians have moved too far away from this
That the great sin of America is superficiality
How democracy only works if the people have some degree of awareness and critical thinking
The incarnation is finding God IN things, in this world
Christian meditation is freeing yourself of yourself so that you can see God in everything
The "true self" is unique for every person and is also completely united
The "false self" (not the bad self) is the raw material God uses to break you through to your true self. It's cultural, it's passing

---
Sun, 12 March 2017
Mini Episode: God and the 12 Steps
Many people could benefit from a 12 Step program to help handle their addictions but the issue of not believing in God can be a real blocker for them.
I discuss a way to use 12 Step programs while not believing in God.
---
Tue, 7 March 2017
168: Richard Rohr



This week we talk to Richard Rohr
Fr. Richard Rohr is a globally recognized ecumenical teacher bearing witness to the universal awakening within Christian mysticism and the Perennial Tradition. He is a Franciscan priest of the New Mexico Province and founder of the Center for Action and Contemplation (CAC) in Albuquerque, New Mexico. Fr. Richard's teaching is grounded in the Franciscan alternative orthodoxy—practices of contemplation and self-emptying, expressing itself in radical compassion, particularly for the socially marginalized.
Fr. Richard is the author of numerous books, including The Naked Now, Falling Upward, Immortal Diamond, His newest book is The Divine Dance: The Trinity and Your Transformation.
In This Interview, Richard Rohr

and I Discuss...
Non-dualistic thinking
That non-dualistic thinking is not a balancing act, but rather it's about holding the tension of opposites
The difficulty of living without resolution
The human psyche identifies with things - it searches for an identity
The story of the tree from the garden of Eden is a warning against thinking one knows what perfect good and perfect evil is. It's a warning against dualistic thinking.
Trans-rational thinking is beyond access to the rational mind
The 6 things that require trans-rational thinking
How we can be active in our world but not hate our enemies
That we've confused information with transformation
Soft Prophecy
That the message of the prophets is only about 2% about foretelling Jesus
How important it is to change your mind
How we've confused cleaning up, growing up, waking up and showing up in our lives
That the ego wants 2 things: to be separate and superior
Projectors vs Introjectors
That prayer is about changing you, not changing God
You'll be as hard on other people as you are hard on yourself
.
---
Tue, 28 February 2017
167: Erik Vance
a

This week we talk to Erik Vance about the power of our expectations
Erik Vance is a native Bay Area writer replanted in Mexico as a non-native species. Before becoming a writer he was, at turns, a biologist, a rock climbing guide, an environmental consultant, and an environmental educator.
His work focuses on the human element of science – the people who do it, those who benefit from it, and those who do not. He has written for The New York Times, Nature, Scientific American, Harper's, National Geographic, and a number of other local and national outlets.
His first book, Suggestible You, about how the mind and body continually twist and shape our realities was inspired by his feature in Discover.
In This Interview, Erik Vance

and I Discuss...
All the ways that our brain twists reality in order to make what it expects into reality
How our brains are driven by expectations
How we take the past, apply it to the present to predict the future
Whether we were alive at the same time as saber tooth tigers
How powerful the placebo effect
How the placebo effect actually generates the neurochemicals in our brain we would expect to see
It's not that we imagine we feel a certain way; we really do feel it.
"It's All in Your Mind" is totally true
How we have a wave of information from our brain, and a wave of information from our body; where they meet is what we feel
His experience of being electro-shocked at the NIH
How our brains don't want to be wrong
How we all have different responses to placebo and type of placebos
The gene that helps predict whether you might be a placebo responder
Placebo and chronic pain
Belief and expectation play a large role in chronic pain
The trouble to create new drugs given such high placebo response rates
How nocebo's work
How much of our pain is create by our expectations
The power of hypnosis
Hypnosis compared to meditation
How fallible our memories are
How easy it is to create false memories in people
It also often features different animals, mainly two dogs.
---
Tue, 21 February 2017
166: Adyashanti


This week we talk to Adyashanti about waking up
Adyashanti, author of The Way of Liberation, Resurrecting Jesus, Falling into Grace, and The End of Your World, is an American-born spiritual teacher devoted to serving the awakening of all beings. His teachings are an open invitation to stop, inquire, and recognize what is true and liberating at the core of all existence.
Asked to teach in 1996 by his Zen teacher of 14 years, Adyashanti offers teachings that are free of any tradition or ideology. "The Truth I point to is not confined within any religious point of view, belief system, or doctrine, but is open to all and found within all." Based in California, Adyashanti teaches throughout the U.S. and in Canada, Europe, and Australia.
In This Interview, Adyashanti

and I Discuss...
That our work as humans is on the journey from a walking contradiction to a walking paradox
That if we see something out of alignment with our value system we feel it in our body as tension
That our bodies are our best aid when it comes to navigating our inner consciousness
That there are different types of awakening
That awakening is a fundamental shift of identity
The primary task of any good spiritual teaching is not to answer your questions but to question your answers
What to do when you WANT to change but then you can't seem to change
The 5 foundations of spirituality
What is my aspiration?
That wanting to feel pleasure can only take us so far
When we start feeling better we'll stop looking deeper
Never abdicate your authority
That "true" meditation is the art of allowing everything to be exactly as it is
That meditation is there for us to get experiential insight into the nature of our being, our consciousness
The importance of bringing your intelligence along for the ride in meditation
To let go of what the outcome should be in meditation
Our whole body is a sensory instrument through which we experience life
That self-inquiry is joining the intellectual mind with the contemplative spirit
An unresolved deep question is often what sparks an awakening
How contemplation is different from meditation and inquiry
The three means of evoking insight: contemplation, meditation, and inquiry
The Jesus story is a map for awakening
How the Jesus story is so compelling
What life is like for awakened people
That awakening can be sudden and/or it can be a gradual unfolding
How enlightenment is the end of one game and the beginning of another
The difference between exploration and seeking
Whether or not psychedelic drugs play a role in awakening

---
Tue, 14 February 2017
165: Dean Quick

[powerpress]

This week we talk to Dean Quick about the healing power of music
Dean Quick, MT-BC is the Program Director and Board Certified Music Therapist for TranscendED, a treatment center for eating disorders. He also provides broader music therapy through his personal practice. He is also a member of the Music Therapy Association of North Carolina.
In This Interview, Dean Quick

and I Discuss...
His work as a music therapist for people with mental illness
How he works with clients who have no musical ability or skill
That live music is most effective as well as the client's preferred music in music therapy
That music bypasses the cognitive processes of trauma and allows a person to reach a place within themselves that might otherwise be difficult to access
How Gabby Giffords has used music to retrain her language
That music can ignite the brain unlike anything else
Where someone would go to explore music therapy as a patient
That music can be used as therapy for children with developmental disabilities
How music can be used by anyone as therapy on their own as therapy with some simple approaches
Being mindful of the power of music in your own daily life
Honoring the feeling in the moment with music
Asking yourself "how am I honoring my feeling in this present moment"
How we can engage with music in a mindful way to increase the power it has in our lives
Using music to pace your practice of progressive muscle relaxation
Why it's better to choose our own music rather than buying music playlists that are "for relaxation"
---
Tue, 7 February 2017
164: Emma Seppälä



This week we talk to Emma Seppälä about success and happiness
Emma Seppälä, Ph.D is Science Director of Stanford University's Center for Compassion and Altruism Research and Education and the author of The Happiness Track: How to Apply the Science of Happiness to Accelerate Your Success. She is also Co-Director of the Yale College Emotional Intelligence Project at the Yale Center for Emotional Intelligence and a Lecturer at Yale College where she teaches The Psychology of Happiness. She consults with Fortune 500 leaders and employees on building a positive organization and teaches in the Yale School of Management's Executive Education program. She graduated from Yale (BA), Columbia (MA), and Stanford (PhD).
In This Interview, Emma Seppälä

and I Discuss...
The false notion that in order to be successful you have to work so hard that you postpone your happiness
The 6 major false theories that are behind our current notions of success
The false theory of "You can't have success without stress"
That our stress response is only meant to be fight or flight, not "most of the time"
That high adrenaline compromises our immune system, our ability to focus, make good decisions
The role of meditation in one's success
What prevents us from getting into a creative mindset
How to manage your energy vs managing your time
What we can learn from the resilience in children and animals
Where veterans and civilians can go to learn the art of breathing to recover from trauma
For Veterans: Project Welcome Home Troops
For Civilians: Art of Living
How "looking out for #1" can actually be harmful to you
Why workplaces are incorporating compassion training
---
Tue, 31 January 2017
163: Srini Rao



This week we talk to Srini Rao about being unmistakable
Srini Rao is the host and founder of The Unmistakable Creative podcast. He has written multiple books including the Wall Street Journal bestseller The Art of Being Unmistakable; and his latest book: Unmistakable: Why Only Is Better Than Best
He is the creator of the 60-person conference called the Instigator Experience; He has an economics degree from the University of California at Berkeley and an MBA from
Pepperdine
University.
In This Interview, Srini Rao

and I Discuss...
That the process holds so much joy and that there really is no moment of arrival
How doing the work itself is the reward and the importance of being present
The temptation of trying to copy something that works and expect the same result
The three layers under which everyone's unmistakable nature lies
Stories, Labels, and Masks
The story of I have enough and the story of I don't have enough
That labels limit our capacity
The importance of constructing environments
That 96% of personal development projects fail
Just because it's a best practice doesn't mean it's best for you
That life is basically just one giant experiment
The idea of being ready and how it gets in our way
How crucial it is to commit to the process rather than the outcome
The insidious nature of validation
Our warped perception of longevity
---
Sat, 28 January 2017
The Middle Way- Mini Episode

The Middle Way
One of the wisest teachings I have found is the middle way. Both Aristotle and the Buddha taught it. The Middle Way has been used as a wisdom tool in many traditions.
Which Wolf are You Feeding
Which Wolf Will You Feed
It also often features different animals, mainly two dogs.
---
Tue, 24 January 2017
162: Greg Marcus





This week we talk to Greg Marcus about the spiritual practice of Mussar
Greg Marcus has a BA in Biology from Cornell University, and earned his Ph.D. in biology from MIT. He worked for ten years as a marketer in the Silicon Valley genomics industry, after which he became a stay-at-home dad, writer, life balance coach, and biotech consultant. Greg's first book, Busting Your Corporate Idol: Self-Help for the Chronically Overworked, is a five star Amazon best seller. His latest book is called The Spiritual Practice of Good Actions: Finding Balance Through the Soul Traits of Mussar
In This Interview, Greg Marcus

and I Discuss...
The One You Feed parable
Mussar: A Thousand Year Old Hebrew Spiritual Practice
Soul Traits
That you can be too truthful and it can be counter productive
That being untruthful to spare yourself embarrassment is not ok
That being untruthful to spare someone else's feelings can be ok
And the intention is the most important determiner of whether or not to tell the truth
Choice points
The evil inclination and the good inclination
Mussar helps us by opening the space between "the match and the fuse"
That we all have free will but it's not always accessible to us
What qualifies as an act of kindness
Mussar = "Extreme Spiritual Fitness"
Morning Mantra, Daily observations and practices, Evening journaling
Mussar helps you specialize and deepen your knowledge and practice of the Soul Traits
The four assumptions of Mussar:
We all have a divine spark that is occluded by our baggage
We all have the same Soul Traits but we have different amounts of each
We have a conflict between the good inclination and the evil inclination
We all have free will and it's not always accessible to us
That patience is the cure for helplessness
Mussar: repairing the Soul Traits within us and how it can help the world
---
Tue, 17 January 2017
161: Brian Tom O'Connor




This week we talk to Brian Tom O'Connor
Brian Tom O'Connor is an actor, theatre director, cabaret performer, and formerly depressed guy who stumbled onto the source of joy and happiness in the background of all experience.
In This Interview,

Brian Tom O'Connor and I Discuss...
The One You Feed parable
His new book, Awareness Games: Playing with Your Mind to Create Joy
Real reality vs Virtual reality
Why games are a more effective approach than questions to exploring awareness
The fact that you don't have to believe anything to play a game
That trying to reproduce an experience isn't doable
That trying to get rid of an unpleasant feeling isn't doable
That the mind is an excellent servant but a poor master
The power of noticing "the whiteboard itself" rather than what's written on it
The three basic questions: What's in awareness now? What is awareness? Who/what is aware?
The Future Fishing game
The Past Catching game
The game, Slippery Mind
That awareness games can be a good break from a serious meditation practice
The benefit of allowing emotions to flow through you
The game, Include Include Include
---
Tue, 10 January 2017
160: Emily Esfahani Smith



Please Support The Show With a Donation

This week we talk to Emily Esfahani Smith
Emily Esfahani Smith is the author of The Power of Meaning: Crafting a Life That Matters
She graduated from Dartmouth College and earned a master of applied positive psychology from the University of Pennsylvania.
She writes about psychology, culture, and relationships. Her writing has appeared in the Wall Street Journal, New York Times,Time, The Atlantic, and other publications. Emily is also a columnist for The New Criterion, as well as an editor at the Stanford University's Hoover Institution,
In This Interview,

Emily Esfahani Smith and I Discuss...
The One You Feed parable
Her new book: The Power of Meaning: Crafting a Life That Matters

The difference between happiness and meaning

That the defining feature of a meaningful life is connecting and contributing to something that lies beyond the self

The three criteria of a meaningful life: feeling that one's life is significant in some way, feeling that one's life is driven by a sense of purpose and feeling that one's life is coherent

That human beings are meaning-seeking creatures

That there's more to life than feeling happy

That our current culture doesn't emphasize meaning and purpose

Victor Frankel's important work related to the role of meaning in our lives

The role of meaning when facing adversity

That responsibility and duty are wellsprings of meaning

That the wellsprings of meaning are all around us

The four pillars of a meaningful life: Belonging, Purpose, Storytelling, and Transcendence

The wisdom in what George Eliot has to say about the people that keep the world going in small yet indispensable ways: that the goodness of the world is dependent on their unhistoric acts

What kind of relationships lead to a sense of belonging

That purpose can come in all shapes and sizes

That reflecting on the story of your life can lead to a greater sense of meaning in your life

The two different types of storytelling

That transcendent experiences are crucial to having a greater sense of meaning in life

The good news about what's happening to us as a species
---
Tue, 3 January 2017
Koshin Paley Ellison



This week we talk to Koshin Paley Ellison
Sensei Koshin Paley Ellison, cofounded the New York Zen Center for Contemplative Care, which delivers contemplative approaches to care through education, direct service, and meditation practice.
Koshin is the co-editor of Awake at the Bedside: Contemplative Teachings on Palliative and End of Life Care . He received his clinical training at Mount Sinai Beth Israel Medical Center and the Jungian Psychoanalytic Association. He began is formal Zen training in 1987. He is a senior Zen monk, Soto Zen teacher, ACPE supervisor, and Jungian psychotherapist.
In This Interview, Koshin Paley Ellison and I Discuss...
The One You Feed parable
The influence of his grandmother on his life and his work
The story that changed his life forever
That to truly love someone means to love all of the parts of them, even the ones you don't understand or like
The importance of asking "where am I contracting away from things around me?"
How we get into trouble because of our aversion
The power of asking "I'm so curious about why you are angry?"
Learning how to feel the feeling without becoming the feeling
How his job is not to change people but to be with people
That it's difficult for someone to move until their cry has been fully heard and received
The healing connection with other people
That dying people reflect on how well they loved and who loved them in their lives
The recipe of resiliency: Including ourselves in how we care, the importance of community and having a contemplative practice with a group
The relationship between having a contemplative practice and caring for the dying
Learning how to give and receive freely = generosity
To show up with beginners mind, to bear witness and identifying the loving action are the three important teachings for service
Operationalized meditation

---
Mon, 2 January 2017
Bonus Holiday Re-Issue: Rick Hanson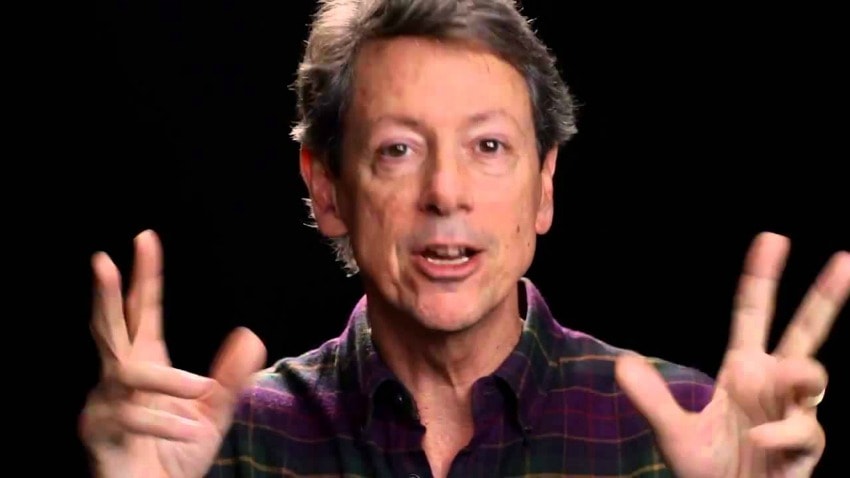 This week we talk to Dr. Rick Hanson about hardwiring happiness into our brain
Rick Hanson, Ph.D., is a neuropsychologist and author of Hardwiring Happiness: The New Brain Science of Contentment, Calm, and Confidence as well as Buddha's Brain: The Practical Neuroscience of Happiness, Love and Wisdom and Just One Thing: Developing a Buddha Brain One Simple Practice at a Time.
He is the Founder of the Wellspring Institute for Neuroscience and Contemplative Wisdom and an Affiliate of the Greater Good Science Center at UC Berkeley, he's been an invited speaker at Oxford, Stanford, and Harvard, and taught in meditation centers worldwide.
An authority on self-directed neuroplasticity, Dr. Hanson's work has been featured on the BBC, NPR, CBC, Fox Business, Consumer Reports Health, U.S. News and World Report, and O Magazine, and his articles have appeared in Tricycle Magazine, Insight Journal, and Inquiring Mind.
In This Interview Rick and I Discuss...
The One You Feed parable.
That feeding the good wolf is a daily habit.
How it's our responsibility to feed our good wolf- no one can do it for us.
How frequently our brain changes.
Experience-dependent neuroplasticity.
That our brains are like velcro for the bad and Teflon for the good.
Deciding what we cultivate and what do you restrain.
The human tendency to overlearn from our bad experiences and under learn from our good ones.
Learning to "install" our beneficial experiences.
His practice of "taking in the good".
The difference between positive thinking and taking in the good.
The benefits of realistic thinking over positive thinking.
Moving positive memories into longer term memory.
How neurons that fire together wire together.
Ways to deepen our experiences: Duration, Intensity, Multimodality, Novelty and Salience.
The fundamental neuropsychology of learning,
Taking on the good in four words: Have it, Enjoy It.
How self hate and harshness are not motivating in the long term.
Being numb from the neck down.
The three-step way to working with negative emotions.
The analogy of a garden for how we tend to our minds: Be with the Garden, Pull the Weeds, Plan Flowers.
---
Sun, 1 January 2017
Holiday Bonus Re-Issue: Glennon Doyle Melton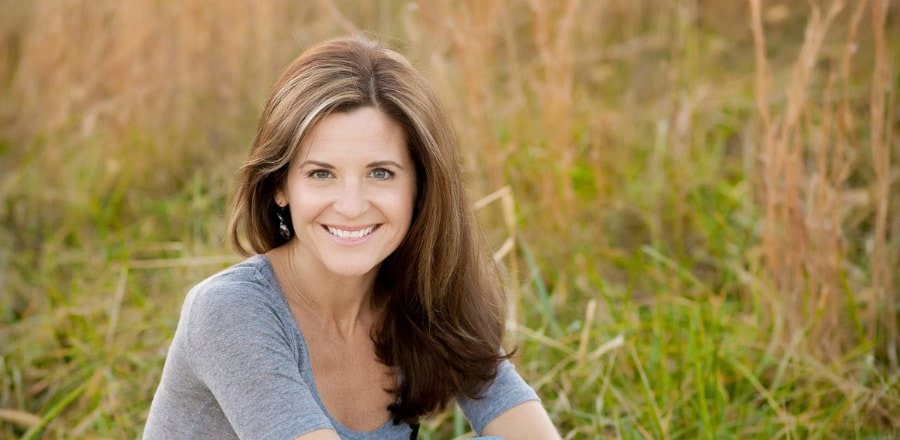 This week we talk to Glennon Doyle Melton about staying open to life
In This Interview Glennon and I Discuss...
The One You Feed parable.
Having to get through the bad stuff to get to the good stuff.
Being terrified of pain.
If we work with our negative emotions we can transform them into something beautiful.
The benefit of sitting with our negative emotions.
Learning to use envy as a positive tool.
Losing ourselves to pretending and addition.
The continuous journey of valleys and mountains.
Being "brutiful".
How pain is a harsh but great teacher.
How a broken heart is not the end of anything, it's the beginning.
Using pain as fuel.
The mantra "staying open".
The power of service and art.
We can numb our feelings and hide or feel our feelings and share.
The power of the words "Me Too".
How getting sober is like recovering from frostbite.
Getting sober is hard but being sober is wonderful.
The benefit of being forced to our knees.
How no one is allowed to try and give you perspective in the middle of your pain.
Bringing our whole selves to all our roles in lives.
Surface conversations leave us lonely all the time because everyones surface is different, at deeper levels we are all the same.
The fear of being honest about who we are.
---