Tue, 17 October 2017
200: Poe Ballantine - Struggle and Beauty
Poe Ballentine is a great writer. Thank goodness for that because it's through his gift and skill of writing that we get a glimpse into the experiences of his life which reach us at a moving level of beauty, truth, humility, and struggle. In this interview, you'll hear him talk about these things and the gift you'll get as a result is the knowledge and comforting feeling of knowing you are not alone in your struggles through life. You'll learn through hearing what he's learned about self-growth and self-improvement. Give yourself the gift of listening to this episode. You won't be sorry.

This week we talk to Poe Ballantine
Poe Ballantine is a fiction and nonfiction writer known for his novels and especially his essays, many of which appear in The Sun. One of Ballantine's short stories was included in Best American Short Stories 1998 and two of his essays have appeared in the Best American Essays series. His essays and short stories have also appeared in the Coal City Review, Kenyon Review, and Atlantic Monthly. Tom Robbins said " Poe Ballantine is the most soulful, insightful, funny, and altogether luminous "under-known" writer in America"
His books include Love and Terror on the Howling Plains of Nowhere, Guidelines for Mountain Lion Safety, 501 Minutes to Christ: Personal Essays and Things I Like About America: Personal Essays
In This Interview,

Poe Ballantine and I Discuss...
The Wolf Parable
Finding himself or becoming someone else
The Moral Mechanism of the Molecule
Asking, in your own experience - rather than simply in ideas, what do you know?
How he found his way out of despair
Doing enough work to exonerate yourself
How important it is as an artist, creator to be hyper-aware of your life and environment
The price of individualism in America
How he loves to take care of his wife and son
How difficult it is to be married
That marriage is the molecular foundation of our society
His book - a true crime story, Love and Terror on the Howling Plains of Nowhere
---
Tue, 10 October 2017
199: Robert Thurman- Buddhism and the Dalai Lama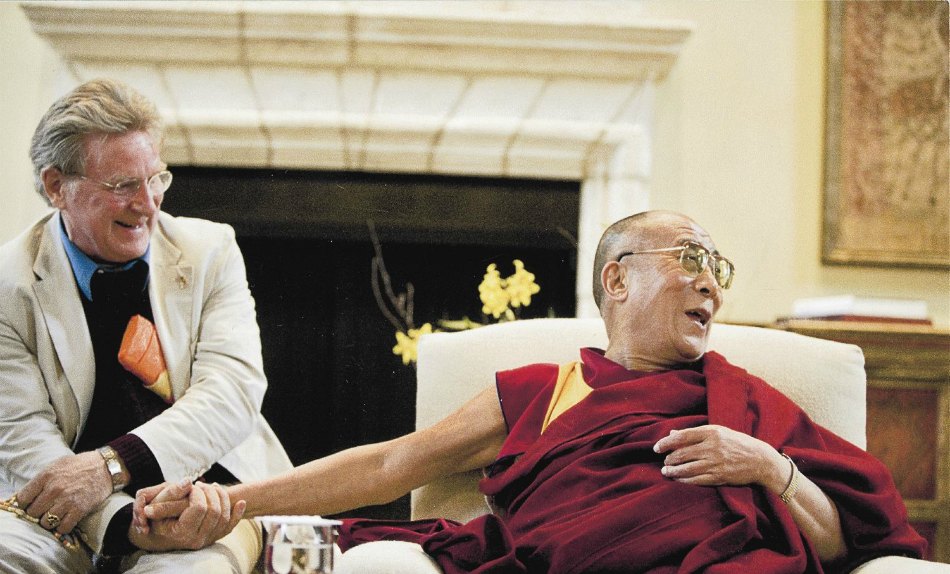 Robert Thurman is the leading American expert on Tibetan Buddhism and he has recently written a book called Man of Peace: The Illustrated Life Story of the Dali Lama of Tibet. Whether you embrace the teachings of Buddhism or not, this episode will educate you on powerful approaches to growing in wisdom and it will also paint a beautiful picture of how the concepts of Tibetan Buddhism apply in today's world. More than meditation and mindfulness, Robert Thurman gets to the heart of what the Dali Lama is working to achieve for all beings to have peace and enlightenment.

This week we talk to Robert Thurman
Robert Thurman is Professor of Indo-Tibetan Buddhist Studies in the Department of Religion at Columbia University, President of Tibet House US, a non-profit organization dedicated to the preservation and promotion of Tibetan civilization, and President of the American Institute of Buddhist Studies. The New York Times recently hailed him as "the leading American expert on Tibetan Buddhism."
The first American to have been ordained a Tibetan Buddhist monk and a personal friend of the Dalai Lama for over 40 years, Professor Thurman is a passionate advocate and spokesperson for the truth regarding the current Tibet-China situation and the human rights violations suffered by the Tibetan people under Chinese rule. Professor Thurman also translates important Tibetan and Sanskrit philosophical writings and lectures and writes on Buddhism, particularly Tibetan Buddhism; on Asian history, particularly the history of the monastic institution in the Asian civilization; and on critical philosophy, with a focus on the dialogue between the material and inner sciences of the world's religious traditions.
Popularizing the Buddha's teachings is just one of Thurman's creative talents. He is a riveting speaker and an author of many books on Tibet, Buddhism, art, politics and culture, including Essential Tibetan Buddhism, The Tibetan Book of the Dead, Infinite Life: Seven Virtues for Living Well, Inner Revolution, The Jewel Tree of Tibet, and Why the Dalai Lama Matters.
His latest book is a graphic biography of the Dalai Lama called Man of Peace: the illustrated life story of the Dalai Lama of Tibet
In This Interview,

Robert Thurman and I Discuss...
The Wolf Parable
Buddha Nature and Buddhahood
Enlightenment: When you get it, you realize that you've always had it
Whether or not we can actually reach enlightenment in this lifetime
His experience of tasting enlightenment
Clear light of bliss
The Buddha's mind in us
We are the Buddha's reality body
That the Buddha is pure love
That the future Buddha is currently manifesting as dogs
Kalachakra
That we can find a way to talk with our enemies and find peace
The common theme of "Love Thine Enemy" across religions and traditions
How the current Dali Lama is working to lay the path for all beings to reach enlightenment
---
Sat, 7 October 2017
Bonus: Eric talk with Dr. Jon Mills about the effects of trauma on current behavioral patterns
In the first of a new series, Eric talks with good friend and Ph.D. Jon Mills.
Today we talk about a seminal paper in our understanding of how adverse childhood experiences can influence our lives decades later. We first explored this work in the conversation with Gabor Mate.
More about the study can be found here.
---
Tue, 3 October 2017
Tim Urban Part Two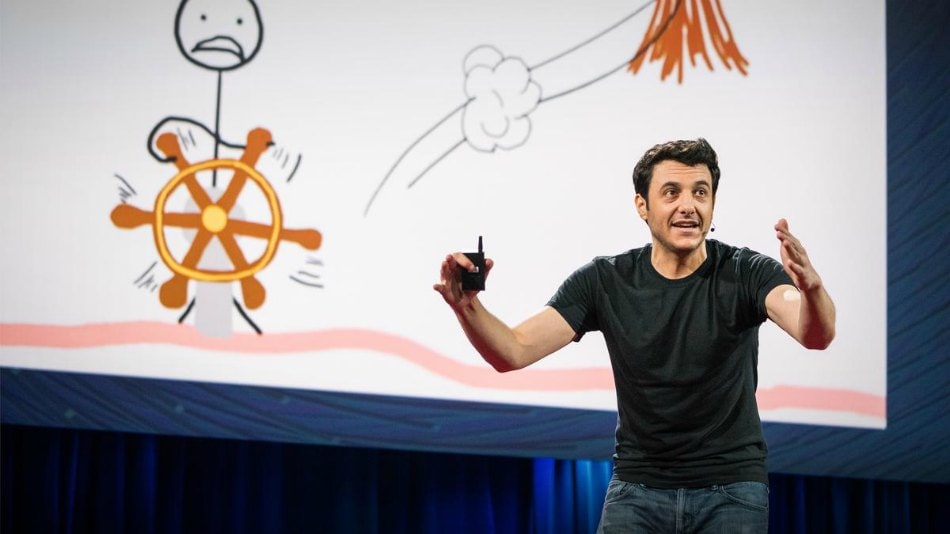 Tim Urban writes a pretty famous blog called Wait But Why - have you read it? Whether you have or you've never heard of it before, this episode will not only thoroughly entertain you but it will also help you implement a playful yet powerful approach to growing in wisdom. When it comes to concepts like "the consciousness staircase" or mindfulness about your moment to moment tasks, nothing helps your self-confidence more than reaping the benefits of making good decisions, "out of the fog", in the clarity of awareness. In this episode, Tim Urban teaches you hacks to do just that and you'll chuckle a lot along the way.

This week we talk to Tim Urban
Tim Urban has become one of the Internet's most popular writers. With wry stick-figure illustrations and occasionally epic prose on everything from procrastination to artificial intelligence, Urban's blog,
Wait But Why
, has garnered millions of unique page views, thousands of patrons and famous fans like Elon Musk
His recent Ted talk has been watched almost 15 million times.
His articles have been regularly republished on sites like Quartz, The Washington Post, The Atlantic, TIME, Business Insider and Gizmodo. In 2015, Fast Company wrote that "Wait But Why is disproving the notion that thoughtful, long-form content and virality are mutually exclusive."
Urban has gained a number of prominent readers as well: authors Sam Harris and Susan Cain, Twitter co-founder Evan Williams, TED curator Chris Anderson and Brain Pickings' Maria Popova.
Recently, Urban received a call from Elon Musk, who told Urban he liked his writing and asked Urban if he'd like to interview him and write about his companies. Urban accepted, and spent the next six months writing a thorough blog series that Vox's David Roberts called "the meatiest, most fascinating, most satisfying posts I've read in ages." Since then, Urban's relationship with Musk has continued: Musk invited him to host SpaceX's launch webcast, solicited Urban's input and slide illustrations in a talk he did at the December 2015 Climate Change Conference in Paris, and recently granted him early access to information about SpaceX's interplanetary transport system for use in a post on Wait But Why.
In This Interview,

Tim Urban and I Discuss...
The Wolf Parable
The consciousness staircase
That wisdom doesn't correlate with age
Step 1: Being in the Fog
Step 2: Thinning the fog to reveal context
How meditation can help
Step 3: Whoa Moments
Step 4: We Don't Know What's Going On
How he's an agnostic about reality
The value of humility
How ludicrous certainty can be
---