Tue, 27 May 2014
027: Noah Levine

This week on The One You Feed we have Noah Levine.
We were lucky enough to sit down with Noah in the Against the Stream headquarters in Los Angeles. Noah's teachings are core to everything that I have come to believe over the years. I'm really excited to present this interview.
Noah Levine (born 1971) is an American Buddhist teacher and the author of the books Dharma Punx: A Memoir , Against the Stream, and The Heart of The Revolution. As a counselor known for his philosophical alignment with Buddhism and punk ideology, he founded Against the Stream Buddhist Meditation Society.
As a youth, Levine was incarcerated several times. His first book, Dharma Punx, details teenage years filled with drugs, violence, and multiple suicide attempts—choices fuelled by disillusionment with American mainstream culture. His substance abuse started early in life—at age six he began smoking marijuana—and finally ended in a padded detoxification cell in juvenile prison 11 years later. It was in this cell where he hit "an emotional rock bottom" and began his Buddhist practice "out of a place of extreme drug addiction and violence".
He recently started Refuge Recovery which is a community of people who are using the practices of mindfulness, compassion, forgiveness and generosity to heal the pain and suffering that addiction has caused. His new book is titled Refuge Recovery: A Buddhist Path to Recovery from Addiction.
In This Interview Noah and I Discuss...
The One You Feed parable.
How he found Buddhism through his life failures.
What "going against the stream" means.
That the bad wolf has a stronger tendency in us and wins by default.
How our capacity for kindness, generosity, and love have to be cultivated.
Why the path of the Buddha is revolutionary.
Going against the status quo.
How to be in the world but not of it.
The distinction between suffering and pain.
The difference between craving and desire.
Why suffering is not your fault.
How the 1st Noble Truth normalizes the experience of suffering.
The impermanent nature of all things.
How we can never satisfy happiness through sense pleasure.
How we layer suffering on top of our pain.
Not asking "why" but instead asking "how do I respond"
Meeting pain with compassion and kindness.
Learning to include ourselves in our circle of compassion.
The crippling power of doubt in our growth.
The gradual nature of spiritual growth.
How sometimes the first things we find in our spiritual practice is the bad stuff.
His new program, Refuge Recovery.
Noah Levine Links
Against the Stream audio archives
Noah Levine Amazon Author Page

Some of our most popular interviews you might also enjoy:
Todd Henry- author of Die Empty
---
Tue, 20 May 2014
026: Rosalind Wiseman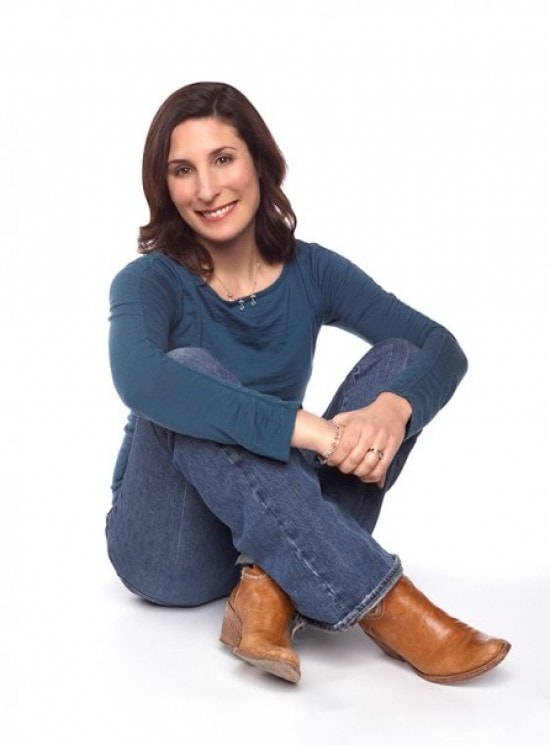 This week on The One You Feed we have Rosalind Wiseman.
Rosalind Wiseman is a teacher, thought leader, author, and media spokesperson on bullying, ethical leadership, the use of social media, and media literacy, she is in constant dialogue and collaboration with educators, parents, children, and teens.
She is the author of Queen Bees and Wannabes: Helping Your Daughter Survive Cliques, Gossip, Boyfriends, and the New Realities of Girl World—the groundbreaking, best-selling book that was the basis for the movie Mean Girls. Her latest books, Masterminds & Wingmen: Helping Our Boys Cope with Schoolyard Power, Locker-Room Tests, Girlfriends, and the New Rules of Boy World was published in September 2013. In addition, she wrote a free companion e-book for high school boys, entitled The Guide: Managing Douchebags, Recruiting Wingmen, and Attracting Who You Want.
In This Interview Rosalind and I Discuss...
The One You Feed parable.
Handling negativity in a positive way.
The importance of the people and the things that choose to be surrounded by.
How we all need a language which to communicate our emotional experience.
The different expectations for boys and girls.
The unwritten rules that try to force us into a box.
How social status is often determined by how well we fit into these unwritten rules.
How men battle body image issues and conditioning as well as girls.
The Act Like a Man Box.
How we are taught to dehumanize each other.
The power of cultural conditioning messages.
How we can never really overcome them, just learned to be more mindful of them.
The shame of feeling like we don't fit into the box.
The link between being able ask for help and emotional well-being.
Have dignity is nonnegotiable but respect must be earned.
Listening is being willing to be changed by what you hear.
Asking ourselves what our intention is in a conversation and making sure it isn't just to win the argument.
How being in connection to other humans is fundamental to our nature.
The positive and negative power of groups.
Trivializing others experiences because we don't think they know as much as us.
Rosalind Wiseman Links
Rosalind Wiseman Amazon Author Page

Some of our most popular interviews you might also enjoy:
Todd Henry- author of Die Empty
---
Sun, 11 May 2014
025: Andrew Solomon
This week on The One You Feed we have Andrew Solomon.
Andrew Solomon is a writer and lecturer on politics, culture and psychology.
Solomon's newest book, Far From the Tree: Parents, Children, and the Search for Identity, published on November 13, 2012, won the National Book Critics Circle award for nonfiction among many other awards. The New York Times hailed the book, writing, "It's a book everyone should read… there's no one who wouldn't be a more imaginative and understanding parent — or human being — for having done so… a wise and beautiful book." People described it as "a brave, beautiful book that will expand your humanity."
Solomon's previous book, The Noonday Demon: An Atlas of Depression (Scribner, 2001), won the 2001 National Book Award for Nonfiction, was a finalist for the 2002 Pulitzer Prize, and was included in The Times of London's list of one hundred best books of the decade. A New York Times bestseller in both hardcover and paperback editions, The Noonday Demon has also been a bestseller in seven foreign countries, and has been published in twenty-four languages. The New York Times described it as "All-encompassing, brave, deeply humane… a book of remarkable depth, breadth and vitality… open-minded, critically informed and poetic all at the same time… fearless, and full of compassion."
In addition he recently conducted an exclusive interview with Peter Lanza, father of Adam Lanza, perpetrator of the Sandy Hook School shooting. It was published in The New Yorker and received an enermous amount of media coverage.
In This Interview Andrew and I Discuss...
The One You Feed parable.
Using work to make the world a better place.
The urgent business of living a moral life.
How to decide what we should change and what we should accept.
How hope can become the cornerstone of misery.
The challenges and joys of parenting disabled children.
The perfectionism of privilege.
The importance of the choice to celebrate what is versus wishing it to be different.
How we can grow through difficult circumstances.
The poison of comparison.
The idea of the "psychological supermodel".
Layering feelings of failure onto depression and how damaging that is.
Learning to celebrate our difficulties and differences.
A beautiful and hopeful reading on depression.
How critical humor is in dealing with depression
New approaches to treating depression.
His ongoing challenges with depression and anxiety.
The shame of mental illness.
If you banish the dragons, you banish the heroes.
A life that is only luxury and pleasure tends to feel rather hollow and empty.
How sparing our children from all adversity is a bad idea.
The choices we face.
How encounters with darkness give us the energy to feed our good wolf.
Andrew Solomon Links
Andrew Solomon Amazon Author Page

Some of our most popular interviews you might also enjoy:
Todd Henry- author of Die Empty
---
Tue, 6 May 2014
024: Matthew Quick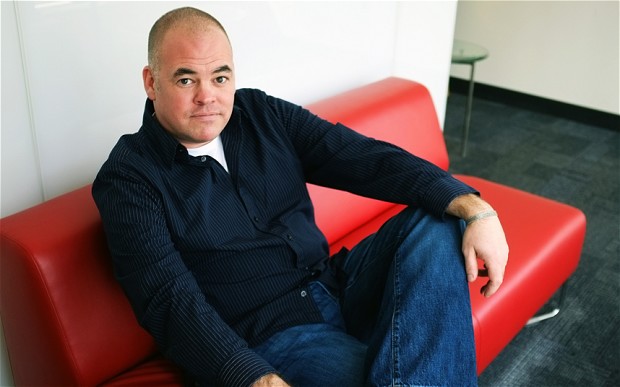 This week on The One You Feed we have Matthew Quick.
Matthew Quick (aka Q) is the New York Times bestselling author of The Silver Linings Playbook, which was made into an Oscar-winning film; The Good Luck of Right Now; and three young adult novels: Sorta Like a Rockstar ; BOY21; and Forgive me, Leonard Peacock His work has been translated into thirty languages, received a PEN/Hemingway Award Honorable Mention, was an LA Times Book Prize finalist, a New York Times Book Review Editors' Choice, a #1 bestseller in Brazil, and selected by Nancy Pearl as one of Summer's Best Books for NPR. Love May Fail will be published in 2015. All of his books have been optioned for film.
In This Interview Matthew and I Discuss...
The One You Feed parable.
The importance of the stories we tell ourselves and the stories we believe.
Surrounding himself with people who help feed his good wolf.
Growing up in a world where everyone told him he could never be a fiction writer.
The Good Luck of Right Now.
Working with the negative voices in our head.
Synchronicity.
Fiction writing as therapy.
The line between positive thinking and delusion.
Where the idea for the Silver Linings Playbook came from.
Believing wildly in yourself
The role of humor.
His struggles with depression and anxiety.
How hiding mental health conditions makes it worse.
Polishing the bars of our prison.
Matthew Quick Links
Matthew Quick Amazon Author Page

Some of our most popular interviews you might also enjoy:
Todd Henry- author of Die Empty
---