Tue, 26 January 2016
111-Manoush Zomorodi


This week we talk to Manoush Zomorodi about remaining human in a digital age
This interview was recorded live in the WNYC studios in New York city, home of other popular podcasts like RadioLab, The New Yorker Radio Hour and Freakonomics.
Manoush Zomorodi is the host and managing editor of Note to Self, "the tech show about being human," from WNYC Studios.
Every week on her podcast, Manoush searches for answers to life's digital quandaries, through experiments and conversations with listeners and experts. Topics include information overload, digital clutter, sexting "scandals," and the eavesdropping capabilities of our gadgets.
Manoush's goal, as the New York Times wrote, is to "embrace the ridiculousness" of modern life, even when that means downloading dozens of apps to fight the feeling of digital overload. She often speaks on creativity in the digital age, kids and technology, and non-fiction storytelling.
Manoush has won numerous awards including 4 from the New York Press Club. In 2014, the Alliance for Women in Media named her Outstanding Host. Prior to New York Public Radio, Manoush reported and produced around the world for BBC News and Thomson Reuters. In 2012, she published Camera Ready, a guide to multimedia journalism.
The Note to Self podcast is starting a new challenge called Infomagical to help cope with information overload.. You will hear more about during the episode. If you want to sign up to participate at go to wnyc.org/infomagical. Challenge week starts February 1 and runs through February 5.
In This Interview, Manoush and I Discuss:
The One You Feed parable
How the good and bad wolf help each other to find the middle ground
Which "technology" wolf are you feeding?
Keeping our humanity in a digital age
Trying to understand the effects our technologies have on us
Having to make too many small decisions all day long
Information overload
How the average American takes in over 12 hours of information per day
The Note to Self Infomagical challenge
The consumption to creation ratio
Taking in too much information but not remembering or applying any of it
How a theme is important for memory and learning
The myth of multi-tasking
How not being perfect is the point of being human
The new digital literacy
Information filter failure
Asking "What's the Point" when consuming digital content
Eric's Three Questions:

What am I doing?
Why am I doing?
Is it what I should be doing?

Pulsing- working in small bursts
Getting everything out of your mind and written down somewhere and then prioritize it

---
Tue, 19 January 2016
110: Belinda Gore


This week we talk to Belinda Gore about The Enneagram
This episode was recorded outdoors, live before an audience
Belinda Gore is a psychologist, coach and experienced seminar leader who is skilled in supporting high-level learning and personal development. She holds a Ph.D. in Counselor Education and Counseling Psychology, from The Ohio State University. Using the Enneagram system along with thirty years' experience in facilitating change, she helps leaders identify their natural talents and deliver results by engaging the best in themselves and their organizations.
She founded The Enneagram Institute of Central Ohio, is the former president of The Cuyamungue Institute, a non-profit organization with international membership, and is a founder and former managing partner of Wilbridge Consultation Center, a multidisciplinary group using a holistic approach in working with individuals and groups.
In This Interview, Belinda and I Discuss:
The One You Feed parable
Understanding our filters and patterns
The Enneagram
Choosing what to focus on
The great Lou Dewein
How we need nature in our life- echo philosophy
What the Enneagram is
The 9 Enneagram Personality Types
---
Tue, 12 January 2016
109: Toni Bernhard


This week we talk to Toni Bernhard about not getting what we want
In This Interview, Toni and I Discuss
The One You Feed parable
How we are forming our personality as we go
The malleability of the mind
Our inability to be nice ourselves
How it feels good to be nice, kind and compassionate
Her journey through illness
Learning to handle not getting our way
How hard dealing with chronic illness is
How most of our suffering comes from our reaction to events, not the events themselves.
Building a life within our limitations
Dealing with things that are out of our control
How pain and sorrow are inevitable but suffering is optional
For more show notes please visit our website

---
Tue, 5 January 2016
108: John Lee Dumas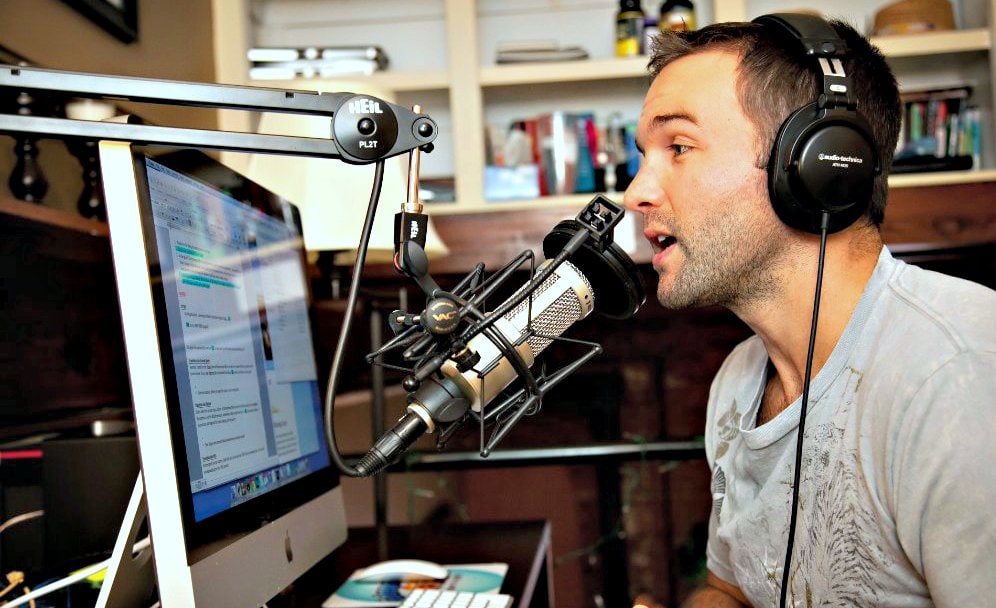 This week we talk to John Lee Dumas
John Lee Dumas is the Founder and Host of EntrepreneurOnFire, awarded 'Best of iTunes 2013'. John interviews today's most inspiring and successful Entrepreneurs 7-days a week and has been featured in Forbes, Fast Company, Success, INC, & TIME Magazine.
John also founded the #1 Podcasting community in the world; Podcasters' Paradise; a community where over 1500 Podcasters learn how to create, grow, and monetize their podcast in a supportive environment.
He just completed the book
The Freedom Journal.
It is designed to help you create and complete a major goal in 100 days.
Our Sponsor this Week is Casper Matresses
Visit casper.com/feed and use the promo code "feed" to get $50 off!!
In This Interview, John and I Discuss Accomplishing Your Goals
The One You Feed parable
Controlling our outlook on life
Being grateful for today
The three things he does when he feels down
The value of exercise and fresh air
Surrounding ourselves with positive people
The legacy of Scott Dinsmore
John's time in the army
For more show notes visit our website

---