Tue, 30 September 2014
045: 045: Emiliya Zhivotovskaya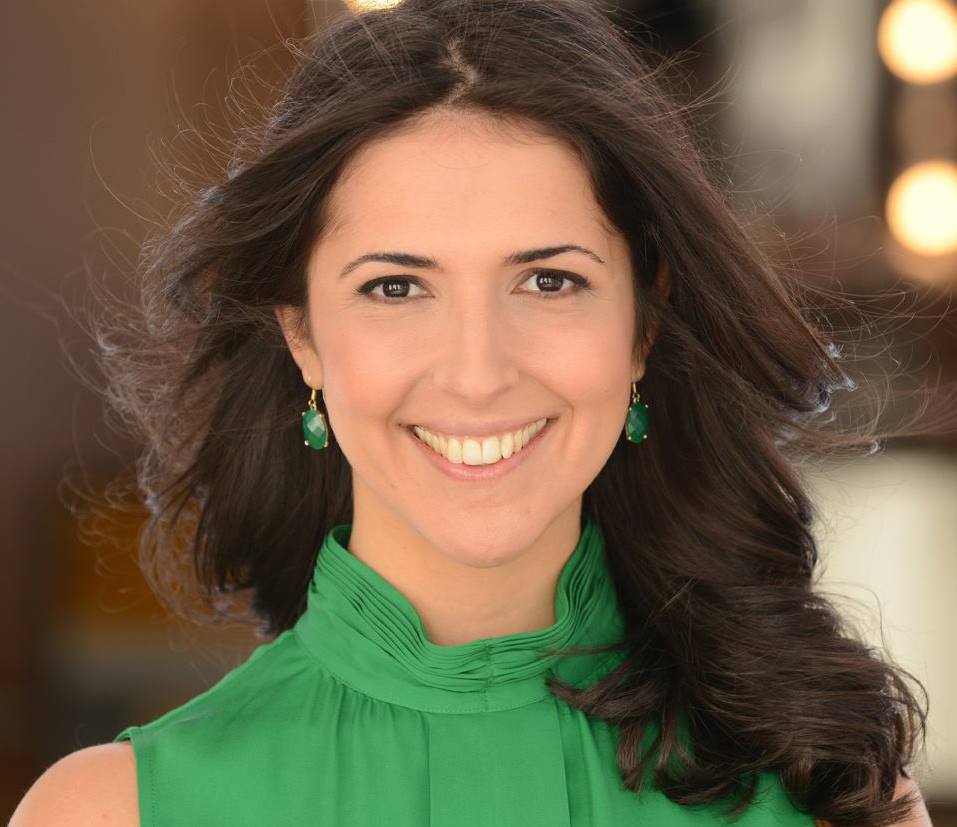 I was lucky enough to catch Emiliya Zhivotovskaya near the end of Camp GLP and we were able to sit down in her small room on the floor, holding microphones and have this conversation. I think we were both very tired after a great weekend at camp. She had delivered numerous workshops, emceed the Talent Show and was feeling under the weather to boot. Nonetheless it was a wonderful and warm conversation. Enjoy!!
At the age of 5, Emiliya and her family fled from Kiev, escaping the fall of Communism and the nuclear disaster at Chernobyl. She found herself in a new land, faced with challenges completely foreign to the average kid growing up in a New York suburb. Then, 9 years later, she faced yet another tragedy, the sudden loss of her brother as he ran to save his fiancé from drowning and lost his life in the process of saving hers. And years later, the loss of her mother.
From this place of deep challenge, she could have turned to the dark side. She could have given up, blamed the world and walked away from joy. From happiness. From possibility. Instead, she found awakening, strength and a renewed sense of gratitude. She discovered within herself a wellspring of resilience and a relentless desire to understand where this came from and how to bring a similar lens to others. She was determined to help others flourish.
Her exploration quickly developed into a lifelong quest, leading her to study psychology at Long Island University, then get her masters degree in applied positive psychology from the University of Pennsylvania under the guidance of the legendary founder of the science, professor Martin Seligman. Graduating summa cum laude, she has gone on to found the Certification in Positive Psychology program at the Open Center and head up her own endeavor, The Flourishing Center. Emiliya is also currently pursuing her Ph.D. in Mind-Body Medicine at Saybrook University, where she is also on the graduate faculty. (Curriculum Vitae)
Emiliya Zhivotovskaya is widely acclaimed for her striking ability to share the transformative power of positive psychology, deliver actionable and specific strategies that yield tangible, measurable results. And share these ideas in a wonderfully engaging and entertaining way.
In This Interview Emiliya and I Discuss...
The One You Feed parable.
How both wolves are part of the human condition.
How to feed both wolves and integrate them.
Courage is not a lack of fear but having the ability to move through it.
The bad wolf is trying to protect us, it is part of our evolutionary programming.
What is positive psychology?
How both positive and negative emotions are useful.
The role of positive psychology in handling depression and anxiety.
Depression masquerading as loneliness.
Why there are not more depression support groups.
Depression as learned helplessness.
The criticality of exercise in handling depression (Want to be depressed? Don't exercise!)
The BDNF and Serotonin loop.
Taking micro-steps to build new habits.
The biological wiring of social comparison.
The role of gratitude in feeling better.
How gratitude shifts the brain into a more expansive state.
The small tweak that makes gratitude much more powerful.
How negative emotion and problem solving are not connected, they can be pulled apart.
That negative emotions make problem solving worse and narrows our ability to see options.
How positive emotions help us move into broaden and build mode.
That pain as a motivator falls prey to the law of diminishing returns.
Eustress-the role of useful stress.
The difference between useful and destructive stress.
Thinking about being happier but not taking any action is worse than not thinking about it all.
The fixed vs growth mindset.
How you can't enjoy the journey when stuck in the fixed mindset and the growth mindset creates the conditions to enjoy the journey.
Emiliya Zhivotovskaya

Links

Emiliya Zhivotovskaya Homepage

Emiliya Zhivotovskaya Facebook

Certificate in Positive Psychology created by Emiliya Zhivotovskaya

Some of our most popular interviews that you might also enjoy:
Todd Henry- author of Die Empty
---
Sat, 27 September 2014
Mini Ep 8- The Role of Willpower and Anger in Depression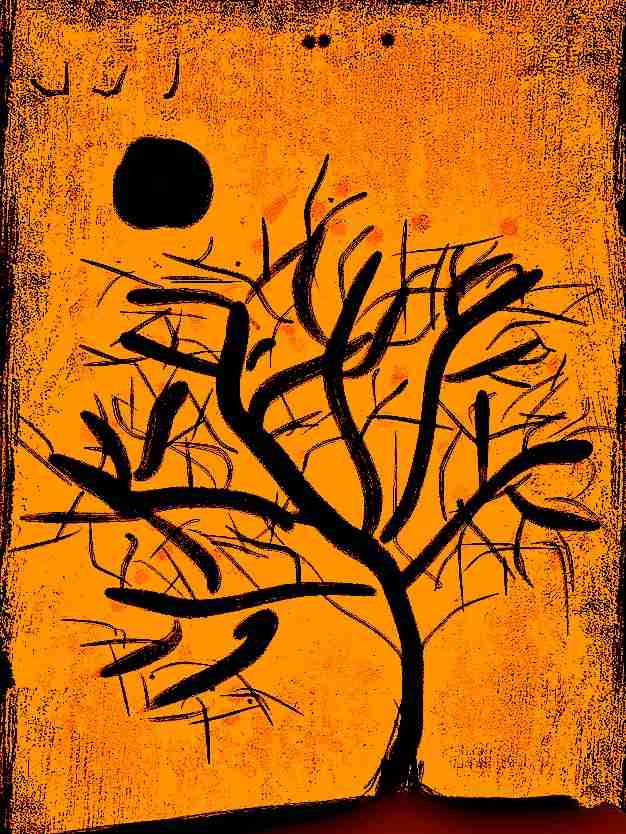 This week Eric responds to a follow on Twitter.
I posted a tweet the other day that said:
"The best way out of depression is to hate it and not let yourself get used to it"
I got this response from a follower:
"NOT TRUE - you cannot will yourself out of incorrect wiring in the brain. Watch the platitudes!"
In this episode I discuss the role of anger, will and resolve in dealing with depression.
---
Tue, 23 September 2014
044: Jonathan Rottenberg: Depression and Evolution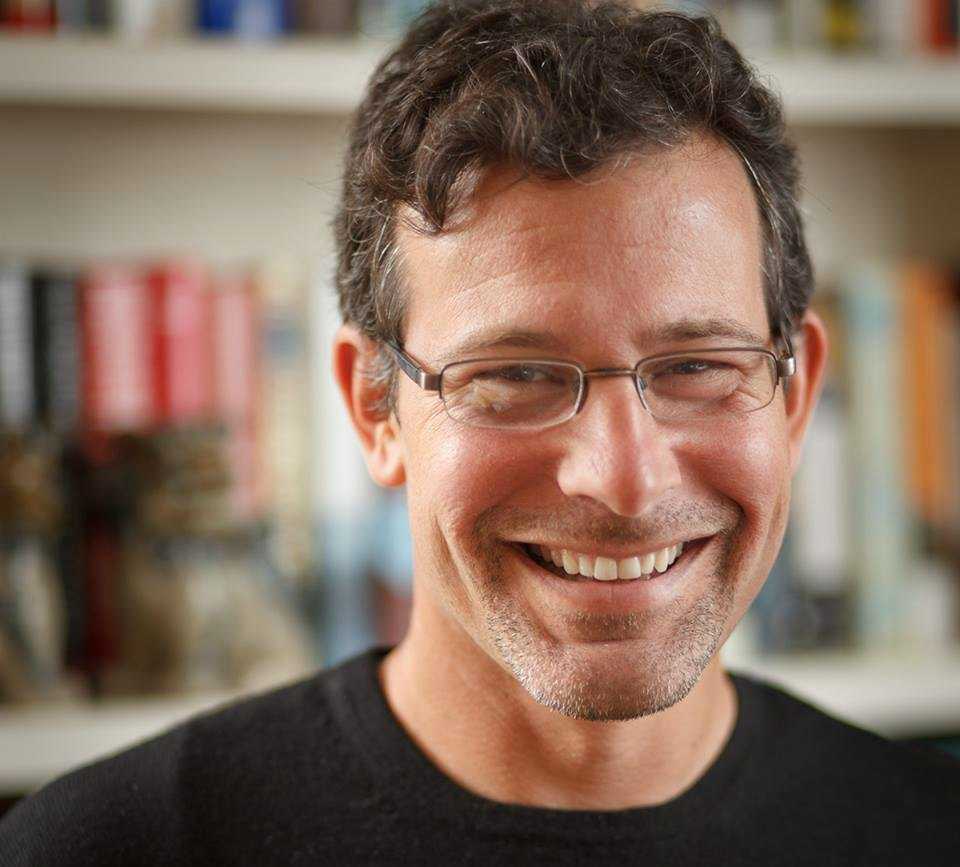 This week we talk to Jonathan Rottenberg
Jonathan Rottenberg is a leading researcher in the area of emotion and psychopathology, where he has focused on major depression. He is author of the book, The Depths: The Evolutionary Origins of the Depression Epidemic. The book is a new look at depression. Depression is discussed as an evolutionary adaptation that has gone wrong in our current culture. Depression is not thought of as a deficiency, or a lack of something. Instead he looks at depression through the lens of mood.
He edited Emotion and Psychopathology: Bridging Affective and Clinical Science, published by the American Psychological Association. Since receiving his PhD degree from Stanford University, he has been at the University of South Florida, where he is an Associate Professor of Psychology and Director of the Mood and Emotion Laboratory. His work has been generously funded by the National Institutes of Mental Health and he has authored over 35 scientific publications, including many in the top journals in psychology and psychiatry. His work has received national and international media coverage, reported in outlets such as Science News, Scientific American, and the The New York Times.
In This Interview Jonathan and I Discuss...
The One You Feed parable.
Depression as an evolutionary adaptation.
Mood theory versus the defect theory of depression.
That in our society incidence of depression is growing.
The evidence for an evolutionary view of depression.
How the purpose of depression is to help us disengage from activities that are not fruitful.
How the defect theory of depression has no way to account for the growth of depression.
How key human tendencies such as language and goal setting can exacerbate depression.
The human tendency to make meaning out of everything and the role this can play in depression.
The role of rumination in depression.
Persistence of low mood is a key indicator in long term depression.
His personal battle with depression.
The three things that seed low mood: Events, Temperaments and Routines.
The emotional set point theory.
How living in a culture so obsessed with happiness is partially responsible for the epidemic of depression.
Social media and the role it plays in depression.
The inability to tolerate a little bit of depression can create a crisis where someone comes to question the whole path of their life.
The goal of evolution is survival, not happinesss.
Using medicine for depression as a step on the path.
Having higher standards for depression sufferers.
Using depression as a bridge to a better life.
Three useful approaches to depression: meditation, cognitive therapy and acceptance.
How these approaches all turn down the volume on the meaning making machine.
Emotional context insensitivity.
Depressed people react less to negative stimulus than non-depressed people.
Anger can be a useful tool in getting out of depression.
Depression can be caused by over attachment to goals, not under attachment.
Jonathan Rottenberg Links
Jonathan Rotttenberg on Twitter
Jonathan Rottenberg on Facebook

Some of our most popular interviews that you might also enjoy:
Todd Henry- author of Die Empty
---
Tue, 16 September 2014
043: Chris Grosso - The Indie Spiritualist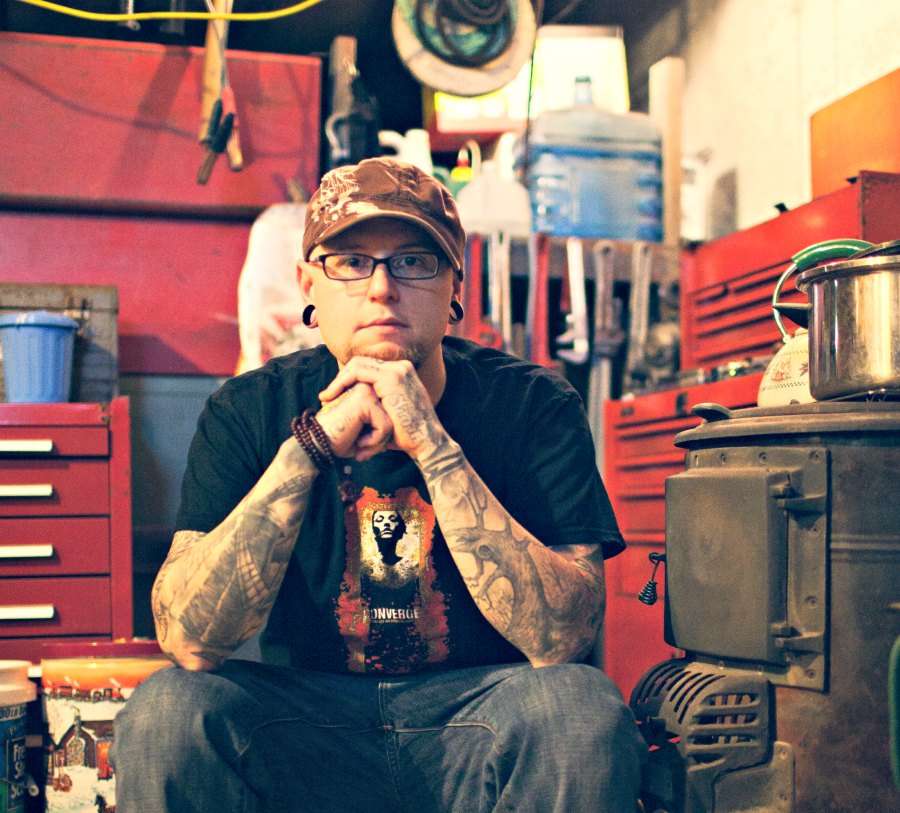 This week we talk to Chris Grosso
Chris Grosso is an author, independent culturist, spiritual aspirant, recovering addict, speaker, and professor with en*theos Academy. He writes for Origin magazine, Mantra Yoga + Health magazine and created the popular hub for all things alternative, independent, and spiritual with TheIndieSpiritualist.com. Chris continues the exploration with his debut book titled The Indie Spiritualist.
In This Interview Chris and I Discuss...
The One You Feed parable.
How asking is the best way to get a yes.
Having Danny Trejo pointing a steak knife at him.
What the word spiritual means.
Don't believe things on faith, try them out for yourself.
Eddie Van Halen solo and Chris's mystical experience.
How spiritual experience can happen anywhere, it does not have to be a "sacred" place.
Chris Forbes and his love of Air Supply.
No mud, no lotus.
Becoming great because of our pain.
Hiding from pain with drugs and alcohol.
How his parents were his first teacher of compassion.
Johnny Cash, punk rock, and hard-core music.
Chris Grosso Links
Buy The Indie Spiritualist Book

Some of our most popular interviews that you might also enjoy:
Todd Henry- author of Die Empty
---
Sat, 13 September 2014
Mini Episode 7- Positive Concentration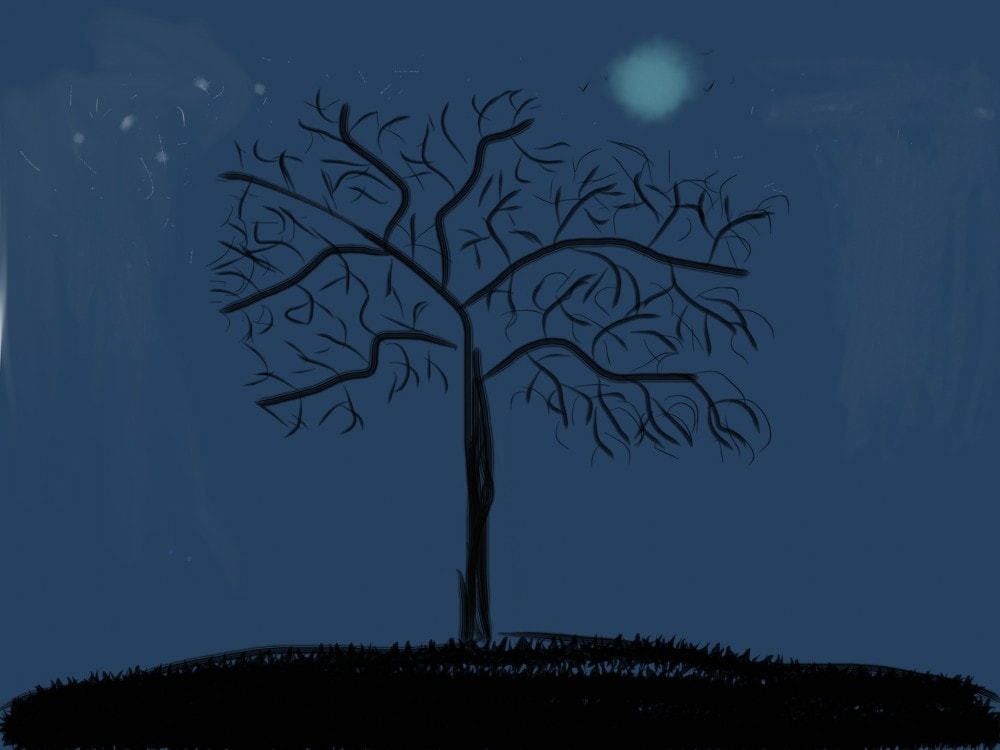 This week Eric discusses positive concentration techniques to counteract rumination.


---
Tue, 9 September 2014
042: Chris Guillebeau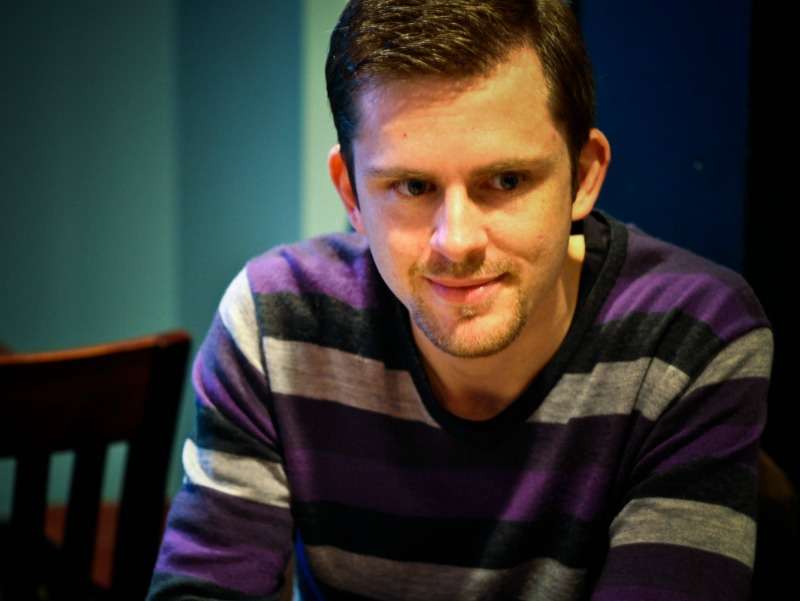 [powerpress]

This week we talk to Chris Guillebeau
Chris Guillebeau is a New York Times bestselling author and modern-day explorer.
During a lifetime of self-employment that included a four-year commitment as a volunteer executive in West Africa, he visited every country in the world (193 in total) before his 35th birthday. Since then he has modeled the proven definition of an entrepreneur: "Someone who will work 24 hours a day for themselves to avoid working one hour a day for someone else."
Chris's first book, The Art of Non-Conformity, was translated into more than twenty languages. His second book, The $100 Startup, was a New York Times and Wall Street Journal bestseller, selling more than 300,000 copies worldwide. His latest book, The Happiness of Pursuit, was just released today.
Every summer in Portland, Oregon, Chris hosts the World Domination Summit, a gathering of creative, remarkable people with thousands in attendance. Chris is also the founder of Pioneer Nation, Unconventional Guides, the Travel Hacking Cartel, and numerous other projects.
In This Interview Chris and I Discuss...
The One You Feed parable.
What is a quest?
Finding adventure and purpose.
How a quest add meaning to our lives.
How effort can be it's own reward.
How an emotional awareness of our mortality can be motivating.
Developing a sense of urgency and opportunity.
How misadventure builds confidence.
The difference between a hobby, a passion and a quest.
How depressed people tend to have more generalized goals.
How quests don't always wrap up cleanly.
Creating meaning in our lives.
Eric's free ticket to World Domination Summit.
Chris Guillebeau Links
Chris Guillebeau Amazon Author Page

Some of our most popular interviews that you might also enjoy:
Todd Henry- author of Die Empty
---
Mon, 8 September 2014
Mini Episode #6-Rumination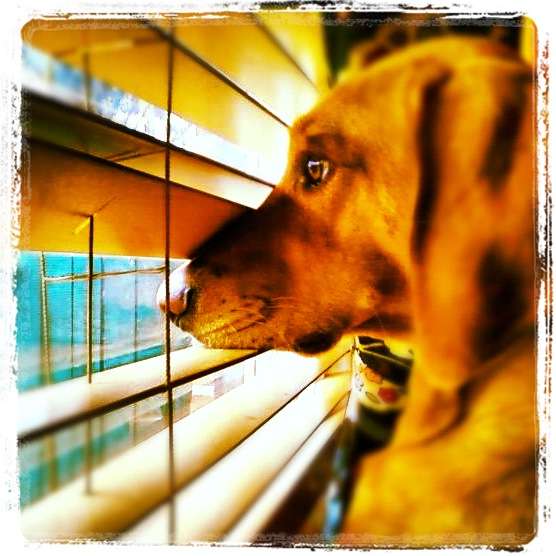 Eric explores rumination and how damaging it can be to our mental health.
What is it?
What's the difference between rumination and self reflection?
Hebb's Law and the role it plays in rumination.
How to escape rumination.
Rough Transcript:
A few weeks ago I was at one of the local meditation centers and people were doing walking meditation. There was a guy walking incredibly slow and everyone was backing up behind him because no one but a disabled snail can move at that pace. So people weren't doing walking meditation they were standing and looking at this guy with a grouchy look on their faces.
So I decided to stop him and explain that no one else could enjoy the meditation experience and it would be helpful if he could go just a bit faster.
A few minutes later we sat back down for sitting meditation and my mind began racing. Should I not have said anything? Was I rude? Was this guy angry? So I decided that when we got up I would go over to him and explain myself and make sure we were good. Problem solved….except not for my mind. On and on it went re-playing the scene and thinking about the upcoming conversation.
This is commonly know as rumination or brooding.
Rumination is the compulsively focused attention on the symptoms of one's distress, and on its possible causes and consequences, as opposed to its solutions. Rumination is generally considered differently than self-reflection. Self-reflelction tends to offer new insights wheras rumination is just playing the same negative thoughts and feelings over and over.
You will never plow a field by turning it over in your mind-

Irish Proverb
The challenge with rumination (or brooding) is that it feels like we are doing something about the issue or problem by continuing to think about it and ponder it. However rumination is extremely destructive and has been strongly linked to deep depression and anxiety. In fact a The UK's biggest ever online test into stress, undertaken by the BBC's Lab UK and the University of Liverpool, has revealed that rumination is the biggest predictor of the most common mental health problems in the country.
The tricky thing is that worry and rumination can seem essential part of coping effectively. The idea of letting go of rumination and worry can be frightening. The ironic thing is that rumination tends to increase anxiety and effectiveness in problem solving goes down as anxiety increases.
In addition a mind that ruminates becomes more likely to continue to do it. We have talked on the show about how we create pathways in our brain that become every easier to fall into the more reengage them. This is not a fanciful idea or silly positive thinking. Neurosccience has something called Hebbs Law. The phrase, "neurons that fire together wire together" The meaning of Hebb's axiom is that each experience we encounter, including our feelings, thoughts, sensations, and muscle actions becomes embedded in the network of brain cells, that produce that experience. Each time you repeat a particular thought or action, you strengthen the connection between a set of brain cells or neurons.
Think of it like taking a walk in the woods. Your thoughts are like hikers. The first hiker has to blaze her own trail. But over subsequent trips a trail gets worn in to the ground and more and more hikers will take that trail. The more hikers that take the trail the clearer it becomes and the more likely that future hikers will take it. It takes much more energy to go off the trail. Our brains work the same way, there is a need to conserve energy. Our brains use about 25% of the body's total energy so the brain is going to default to the neural circuits that take less energy.
So it's important to determine whether we are ruminating or problem solving. If the thinking does not lead to a course of action within a reasonable period it is probably rumination.
Back to my story above, the first few minutes while I thought about the situation and came up with a plan of action was useful self- reflection and problem solving. Everything after that was useless rumination.
in our interview with Dan Harris he talks about the difference between useless rumination and what he calls constructive anguish . The question he asks himself is "Is this useful?" If it doesn't lead to meaningful effective action then it is useless rumination.
If we are ruminating the most important thing is to come to a hard stop. As soon as the ruminative thought begins – that one that doesn't lead to new insights but is the same path – you immediately have to distract yourself with something that requires concentration. The key at this point is to stop the cycle. We have to stop the brain cold, we need to stay off the path. So anything that distracts us and requires concentration will work. Play a game, solve a puzzle, anything is better than the rumination.
So a quick summary, brooding is the process of playing negative thoughts and emotions over and over. It is also extremely destructive. It is a key indicator of depression, anxiety, high blood pressure and heat disease. We need to interrupt the brooding as soon as it begins. The best way to do this is to immediately switch the brain to something that requires concentration.
Some of our most popular interviews that you might also enjoy:
Todd Henry- author of Die Empty
---
Tue, 2 September 2014
041: Mishka Shubaly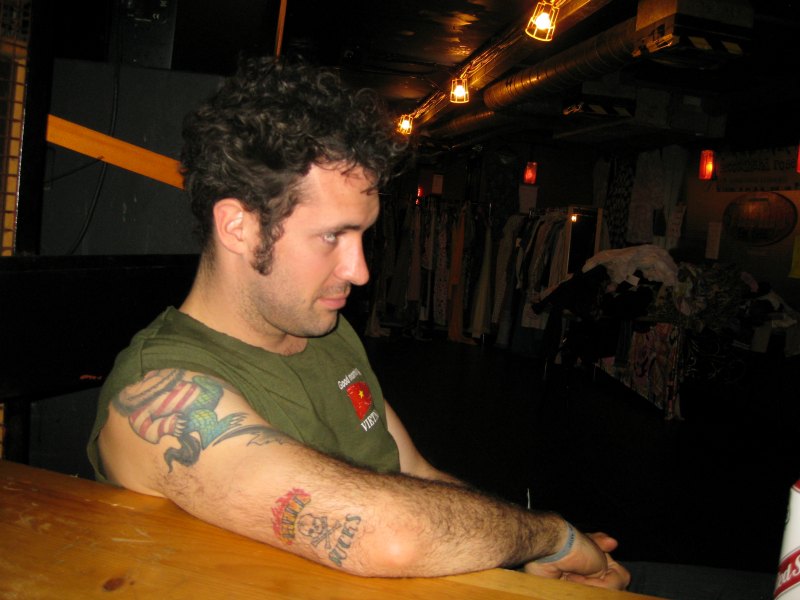 This week we talk to Mishka Shubaly
Our guest today is author Mishka Shubalay. After receiving an MFA from Columbia University, Mishka promptly quit writing to play music. He lived out of a Toyota minivan for a year, touring nonstop, and has shared the stage with artists like The Strokes, The Yeah Yeah Yeahs and The Decemberists.
His Kindle Singles for Amazon have all been bestsellers. He writes true stories about drink, drugs, disasters, desire, deception and their aftermath. The Long Run is Mishka's mini-memoir and details his transformation from alcoholic drug abuser to sober ultrarunner. His latest Kindle single is called Of Mice and Me and details him finding an orphaned baby mouse and the life lessons it brought to him.
Also at the end of the interview we have a pre-release of a song from Mishka's forthcoming record.
In This Interview Mishka and I Discuss...
The One You Feed parable.
Watching the wolves battle since he was a kid.
Nihilism and self defeating behaviors.
How he celebrated his 5 years of sobriety.
The ebb and flow of life.
Remembering and forgetting our life lessons.
How running is his meditation and prayer
Doing the hard thing and embracing the challenges remind him that he wants to be alive.
How its harder to train for six weeks than to run 10 miles at once.
That smaller changes can be more difficult to maintain.
Changing the default posture of our mind.
How his mantra went from Fuck It to Try Every Day.
Success being built on a series of failures.
Learning to recover from our mistakes
Extending the benefit of doubt to ourselves.
The negative voice of the bad wolf.
How we won't recover from addiction unless it is the most important thing in the world.
His fear of AA.
How there are no magic bullets.
His public promise to attend an AA meeting.
How it's worth trying anything once, expect maybe crystal meth.
Our communal desire for having a lot of pain over a long period of time versus a brief intense pain.
How following our dreams is not always the right approach.
Playing music for the love of it.
How the only thing that makes us happy is happiness.
How getting everything we want doesn't always make us happy.
Posting a picture of the The Strokes guitar player's ass all across Manhattan.
Mishka Shubaly Links
Misha Shubaly Amazon Author page

Some of our most popular interviews that you might also enjoy:
Todd Henry- author of Die Empty
---