Wed, 27 May 2015
Bonus Re-Release
We have gotten so many questions about habits lately that we thought we would re-release one of our most popular episodes of 2014 with James Clear. With classic pieces of advice like "Never Miss Twice" and "reduce the scope, stick to the schedule" this episode is a worth hearing again or for the first time if you are newer to the show.
----------------------------------------
James Clear is an entrepreneur, weightlifter, and travel photographer. He writes at JamesClear.com, where he talks about scientific research and real-world experiences that help you rethink your health and improve your life. His blog gets millions of visitors per year.
In This Interview James and I Discuss...
The One You Feed parable.
How money can be an addiction that society rewards.
How much we over estimate one defining moment versus steady day to day behavior.
The aggregation of marginal gains- improve by 1% in everything you do.
Small changes can lead to big results.
Reduce the Scope, Stick to The Schedule.
Not letting your emotions drive your behavior.
The difference between professionals and amateurs.
It's not the result that matters but the action and habit.
The 2 Minute Rule.
How willpower often comes after we start, not before.
"Start with something so easy you can't say no to it"- Leo

Babuta

You don't have to be great at the start, you just need to be there.
Learning from our failures and seeing it as a data point.
Seeing failure as an event, not as part of us.
How mentally tough people define themselves by their persistence, not failure.
---
Mon, 25 May 2015
078: Simon Sinek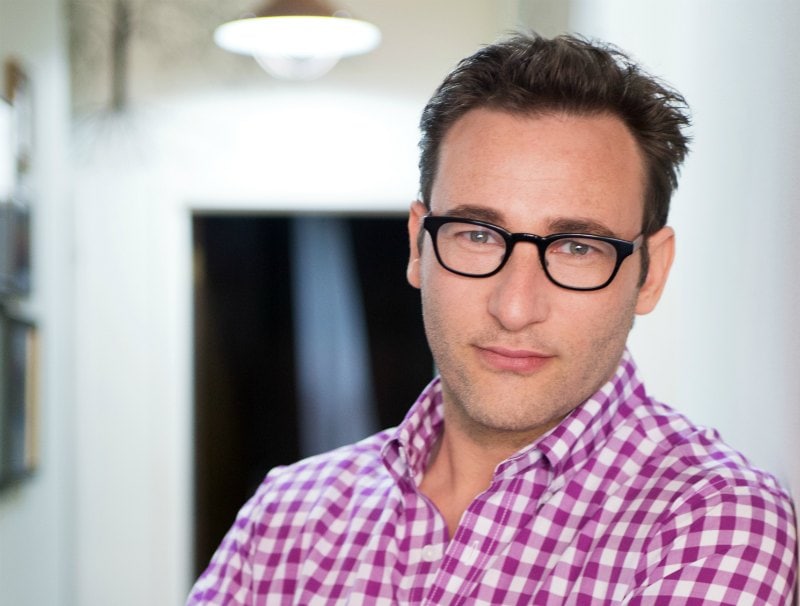 This week we talk to Simon Sinek about leadership
Simon Sinek is an author best known for popularizing the concept of "the golden circle" and to "Start With Why", described by TED as "a simple but powerful model for inspirational leadership all starting with a golden circle and the question "Why?"'. He joined the RAND Corporation in 2010 as an adjunct staff member, where he advises on matters of military innovation and planning.
His first TEDx Talk on "How Great Leaders Inspire Action" is the 3rd most viewed video on TED.com. His 2009 book on the same subject, Start With Why: How Great Leaders Inspire Everyone to Take Action (2009) delves into what he says is a naturally occurring pattern, grounded in the biology of human decision-making, that explains why we are inspired by some people, leaders, messages and organizations over others.
His latest book is called Leaders Eat Last: Why Some Teams Pull Together and Others Don't
In This Interview Simon and I Discuss...
The One You Feed parable.
How good leadership is feeding the good wolf.
How good leadership fills the environment with love, empathy and kindness.
The four main neurotransmitters that regulate human emotion.
How oxytocin inhibits addiction.
The Rat Park experiments.
The Cost of Leadership is self-interest.
How leadership does not come with rank.
For more show notes visit our website

Some of our most popular interviews that you might also enjoy:
Todd Henry- author of Die Empty
---
Tue, 19 May 2015
077: Lama Surya Das

This week we talk to Lama Surya Das about looking beyond ourselves
Lama Surya Das is one of the foremost Western Buddhist meditation teachers and scholars, one of the main interpreters of Tibetan Buddhism in the West, and a leading spokesperson for the emerging American Buddhism. The Dalai Lama affectionately calls him "The Western Lama."
Surya has spent over forty five years studying Zen, vipassana, yoga, and Tibetan Buddhism with the great masters of Asia, including the Dalai Lama's own teachers, and has twice completed the traditional three-year meditation cloistered retreat at his teacher's Tibetan monastery.
Surya Das has been featured in numerous publications and major media, including ABC, CNN, MSNBC, NPR, The Washington Post, One segment of the ABC-TV sitcom Dharma & Greg was based on his life ("Leonard's Return"). Surya has appeared on Politically Correct with Bill Maher, and twice on The Colbert Report.
Surya is the author of thirteen books, his latest is called Make Me One With Everything: Buddhist Meditations to Awaken from the Illusion of Separation.
In This Interview Surya and I Discuss...
The One You Feed parable.
The Concept of Inter-Meditation.
The Us vs.Them problem.
Furthering a collective awakening versus only individual awakening.
The process of gazing meditation.
For more show notes visit our website

Some of our most popular interviews that you might also enjoy:
Todd Henry- author of Die Empty
---
Sun, 17 May 2015
Mini Episode: No Easy Street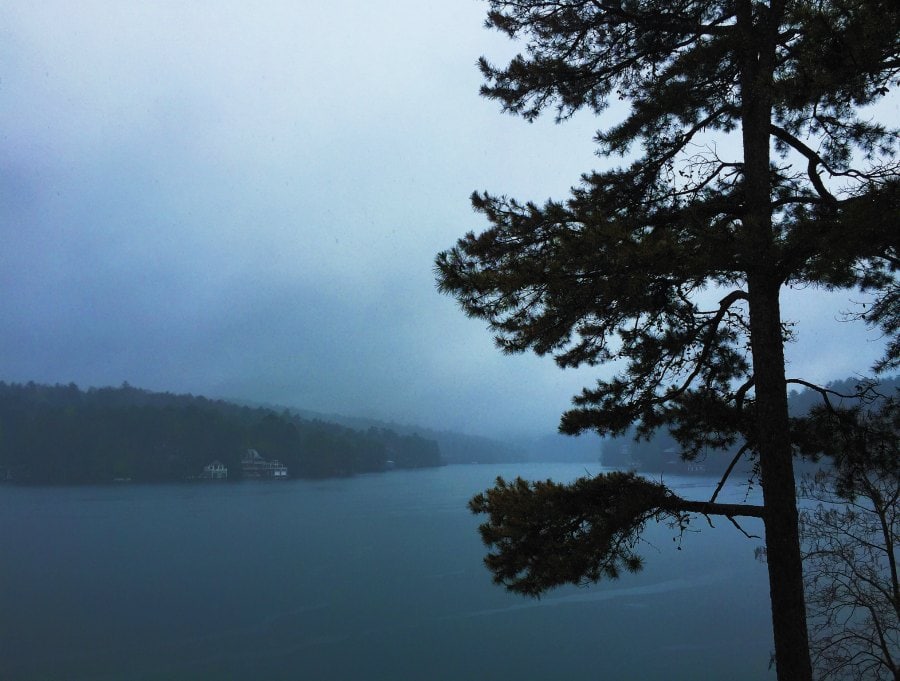 Life will always take effort
Most of us have a fantasy that we will hit some point where life won't take effort. We will read the right book, learn the right meditation, rub the right crystal and our troubles will vanish.
I think this is a fallacy. Life always take effort, and I think this is good news. It's our unrealistic expectations that cause us problems and cause us pass over what works and chase more snake oil.
Make the effort, life is worth it.

Some of our most popular interviews that you might also enjoy:
Todd Henry- author of Die Empty
---
Tue, 12 May 2015
076: Johann Hari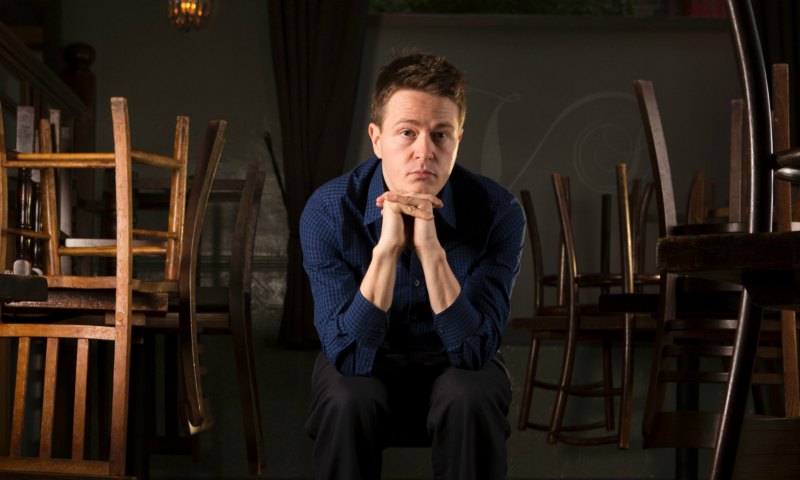 This week we talk to Johann Hari about battling our demons
Johann Hari is a British journalist. He has written for many of the world's leading newspapers and magazines, including the New York Times, Le Monde, the Guardian, the Los Angeles Times, the New Republic, the Nation, Slate, El Mundo, and the Sydney Morning Herald. He was a lead op-ed columnist for the Independent, one of Britain's leading newspapers, for nine years.
Johann was named 'National Newspaper Journalist of the Year' by Amnesty International twice. He was named 'Environmental Commentator of the Year' at the Editorial Intelligence awards, and 'Gay Journalist of the Year' at the Stonewall awards. He has also won the Martha Gellhorn Prize for political writing.
His latest book is called Chasing the Scream, The First and Last Days of the War on Drugs
In This Interview Johann and I Discuss...
The One You Feed parable.
The origins of the war on drugs.
Is the war on drugs productive.
How every culture in the world has looked for ways to become intoxicated?
The % of people who use drugs who ever have a problem with it.
For more show notes please visit our website

Some of our most popular interviews that you might also enjoy:
Todd Henry- author of Die Empty
---
Tue, 5 May 2015
075: Edward Slingerland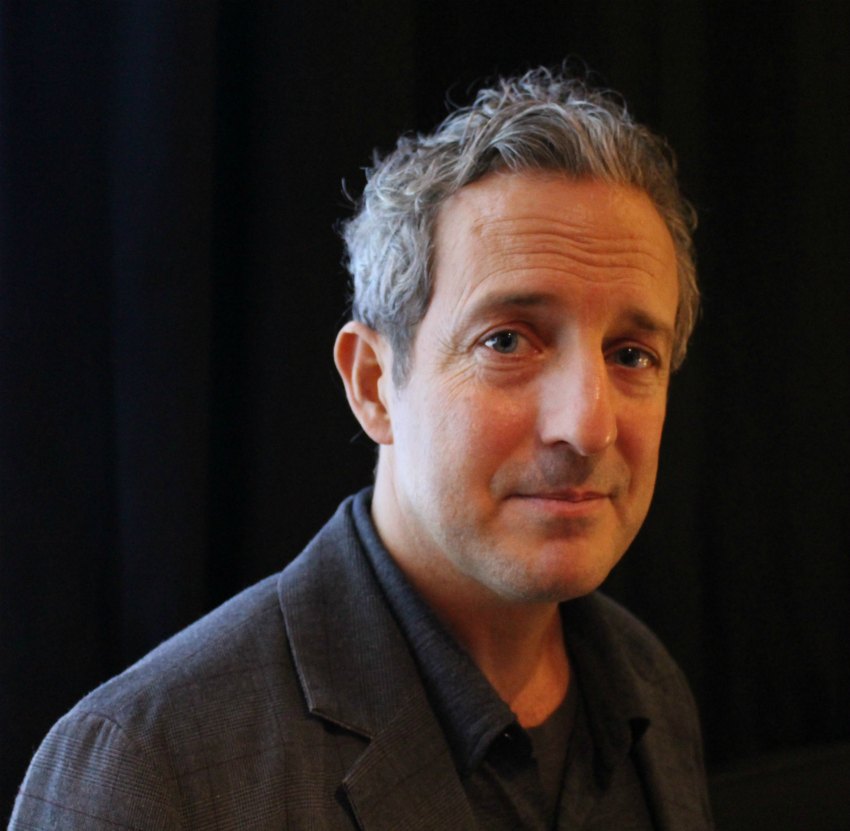 This week we talk to Edward Slingerland about trying not to try
Edward Slingerland is a Professor of Asian Studies and Canada Research Chair in Chinese Thought and Embodied Cognition at the University of British Columbia, and was educated at Princeton, Stanford and the University of California, Berkeley. His areas of specialty include Chinese thought, comparative religion, cognitive science, and the relationship between the sciences and the humanities. In addition to over twenty academic journal articles in a range of fields, he has written several scholarly books, including What Science Offers the Humanities and a translation of the Analects of Confucius. His first book for a popular audience is called Trying Not to Try: Ancient China, Modern Science, and the Power of Spontaneity
In This Interview Ted and I Discuss...
The One You Feed parable.
Trying not to try.
The tension of trying to relax.
The conscious mind vs the unconscious mind.
The ancient secrets of Wu Wei.
For more show notes visit our website

Some of our most popular interviews that you might also enjoy:
Todd Henry- author of Die Empty
---