Sun, 9 April 2017
Mini Episode: Depression
---
Tue, 4 April 2017
172: Mark Shapiro

This week we talk to Mark Shapiro about being authentic
Mark Shapiro is a former marketing director at Showtime Networks Inc., Mark left his six-figure corporate job after 12 years and is on a mission to bring more of what's real & authentic to the world. He is the founder of AreYouBeingReal.com, the Host of The One & Only Podcast, and a heralded transformational trainer, coach, and speaker.
In This Interview, Mark Shapiro

and I Discuss...
His podcast, The One and Only
What "authenticity" means to him
What it means to live "authentically"
Why authenticity is important
How focusing on authenticity can build confidence, liberate you and fulfill you
How living authentically can bring huge value to the world
That it can be hard not to live authentically
His choice to leave corporate America
People who are not afraid to be themselves
People who are afraid to be themselves
How living in alignment with your core values can contribute to living authentically
That we're either growing or we're dying
To always keep the door open to growth and redefining who we are
How to remain flexible to new ideas as we age
That though we don't like to be uncomfortable, it's rewarding when we take smart risks and try something new
How setting goals and being held accountable supports living outside our comfort zones
Doing the thing that scares you the most first thing in the day
The questions we can ask ourselves to see if we're living authentically

---
Tue, 28 March 2017
171: Charles Fernyhough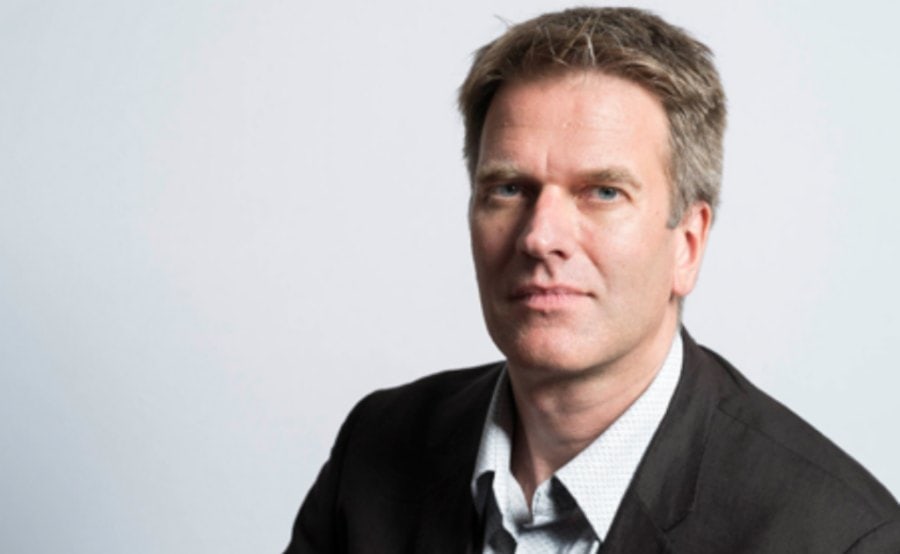 This week we talk to Charles Fernyhough about the voices in our heads
Charles Fernyhough is a writer and psychologist. His non-fiction book about his daughter's psychological development, A Thousand Days of Wonder, was translated into eight languages. His book on autobiographical memory, Pieces of Light was shortlisted for the 2013 Royal Society Winton Prize for Science Books.
His latest non-fiction book is called The Voices Within. He is the author of two novels, The Auctioneer and A Box Of Birds. He has written for TIME Ideas, Nature, New Scientist, BBC Focus, Guardian, Observer, Financial Times, Literary Review, Sunday Telegraph, Lancet, Scotland on Sunday, Huffington Post, Daily Beast and Sydney Morning Herald. He blogs for the US magazine Psychology Today and has made numerous radio appearances in the UK and US. He has acted as consultant on theatre productions on Broadway and the West End ('The River', Royal Court, 2012, and The Circle in the Square, 2014; 'Old Times', Harold Pinter Theatre, 2013), numerous TV (BBC1 and Channel 4) and radio documentaries and several other artistic projects.
He was shortlisted for the 2015 Transmission Prize for the communication of ideas. He is a part-time chair in psychology at Durham University, UK, where he leads the interdisciplinary Hearing the Voice project, investigating the phenomenon of auditory verbal hallucinations.
In This Interview, Charles Fernyhough

and I Discuss...
The stages of speech in childhood development and how it relates to our inner voice in life
The theory that says that our internal speech comes from external speech that we hear/the dialogue we hear as a child which we eventually move inward and it becomes our internal speech
Vygotsky's theory
What inner speech does for us
Inner speech plays a role in regulating behavior
It has a role in imagination and creativity
It has a role in creating a self
That the fact that we create and construct a self, doesn't mean that it is an illusion
The theory that says that inner speech is how we bring different parts of our brain together into a coherent narrative
How using inner speech skillfully can give us significant advantages in life
That talking out loud to yourself actually probably serves some useful function
Social speech - private speech - inner speech
As the task gets more difficult, children and adults move from inner speech to more private speech
How difficult it is to study inner speech
The dialogic thinking model
How his research that shows it can be helpful to teach mentally ill people who hear voices in their head to think differently about this form of inner speech
Theories about why people hear different voices in their head
That there is a strong correlation between childhood trauma and hearing voices in one's head as an adult
That people hear the voices of the people in books that they've read
Experiential crossing
How to work with your inner speech to improve the quality of the experience of your life
How difficult it is to silence your inner voice so it's better to learn how to productively interact with it, even dialogue with it
---
Tue, 21 March 2017
170: Daniel Levitin
Please Support The Show With a Donation

This week we talk to Daniel Levitin
Daniel Levitin is an award-winning scientist, musician, author and record producer.
He is the author of three consecutive #1 bestselling books: This Is Your Brain on Music, The World in Six Songs and The Organized Mind. He is also the James McGill Professor of Psychology and Behavioural Neuroscience at McGill University in Montreal, where he runs the Laboratory for Music Cognition, Perception and Expertise.
Dr. Daniel Levitin earned his B.A. in Cognitive Psychology and Cognitive Science at Stanford University, and went on to earn his Ph.D. in Psychology from the University of Oregon.
He has consulted on audio sound source separation for the U.S. Navy, and on audio quality for several rock bands and record labels (including the Grateful Dead and Steely Dan), and served as one of the "Golden Ears" expert listeners in the original Dolby AC3 compression tests.
He taught at Stanford University in the Department of Computer Science, the Program in Human-Computer Interaction, and the Departments of Psychology, Anthropology, Computer Music, and History of Science. Currently, he is a James McGill Professor of Psychology, Behavioural Neuroscience, and Music at McGill University (Montreal, Quebec), and Dean of Arts and Humanities at the Minerva Schools at KGI.
His latest book is called Weaponized Lies: How to Think Critically in the Post-Truth Era
In This Interview, Daniel Levitin

and I Discuss...
Evidence-based thinking
Critical Thinking
The myth that the MMR vaccine causes autism
The difference between correlation and causation
Belief Perseverance
The danger of adopting a belief before all of the evidence is in
That we tend to make decisions emotionally rather than based on evidence
Persuasion by association
How important it is to question the status quo
Information overload
His book, The Organized Mind
What's wrong with multitasking
The effect of multitasking
Rapid task switching
Decision fatigue
The benefits of restorative time for the brain
His book, This is Your Brain on Music
The 6 songs Daniel Levitin gave his friend who didn't really get rock 'n roll
The songs he would add to that list now
The role of music in our brains
How music and the arts can regulate our mood
The power of the arts to re-contextualize things for us
Music therapy vs Music and emotion
The role of opioids in experiencing musical pleasure
---
Tue, 14 March 2017
169: Richard Rohr Part 2



This week we talk to Richard Rohr, again
Fr. Richard Rohr is a globally recognized ecumenical teacher bearing witness to the universal awakening within Christian mysticism and the Perennial Tradition. He is a Franciscan priest of the New Mexico Province and founder of the Center for Action and Contemplation (CAC) in Albuquerque, New Mexico. Fr. Richard's teaching is grounded in the Franciscan alternative orthodoxy—practices of contemplation and self-emptying, expressing itself in radical compassion, particularly for the socially marginalized.
Fr. Richard is the author of numerous books, including The Naked Now, Falling Upward, Immortal Diamond, His newest book is The Divine Dance: The Trinity and Your Transformation.
In This Interview, Richard Rohr

and I Discuss...
That the normal two paths for expanding the soul are great love and great suffering
Suffering = whenever you're not in control
That Jesus is a map of the human journey
That if there's no good reason for suffering you have every right to be negative and cynical
How the honeymoon period and the grief period are non-dual states
What you're learning in these times is how to stay there and if you don't do this you loose the wisdom that comes with suffering
If you don't transform your suffering you transmit it
That growth occurs when an individual has just the right amount of feeling safe and ok within the conflict
And friendship and love give us this safety to hold us
Order - Disorder - Reorder
How we don't really want to see the pattern of loss and renewal in life
When you hear truth, don't ask "who said it?" Just ask, "is it true?" And if it's true, it's always from the Holy Spirit
How important the undeserved nature of Jesus' suffering is
Grief = Unfinished hurt
How we grow up in a world that is disenchanted
That it's hard to heal individually when the culture one lives in is so dysfunctional
Clear seeing means seeing the whole picture without our filters in place
How love applies to imperfect things, and it's a terrible mistake to wait for things that are "worthy" of our love and perfect
The reality and wisdom of "carrying the burden of the self"
The greek word for sin literally means when you're shooting the arrow and you miss the bullseye which doesn't mean a culpable thing that makes God not like you
How the clergy haven't been very motivated to move beyond a simple, punitive version of God because it keeps the laity codependant on the church
Relationships based on Guilt and Shame and You Owe Me are largely co-dependent in nature - it passes for love but it isn't
Much of religion - the church, catholic and protestant is built on codependence between the laity and the clergy
It has been job security for clergy to keep things this way because you keep people coming back on shame and guilt (the lowest level of motivation)
The truth is that God is infinite love. Any other version of God cannot continue and it doesn't lead to God's true nature
Evil is almost always absolutely sure of itself - it suffers no self-doubt
That faith is balancing the knowing and the not knowing
How fundamentalist Christians have moved too far away from this
That the great sin of America is superficiality
How democracy only works if the people have some degree of awareness and critical thinking
The incarnation is finding God IN things, in this world
Christian meditation is freeing yourself of yourself so that you can see God in everything
The "true self" is unique for every person and is also completely united
The "false self" (not the bad self) is the raw material God uses to break you through to your true self. It's cultural, it's passing

---
Sun, 12 March 2017
Mini Episode: God and the 12 Steps
Many people could benefit from a 12 Step program to help handle their addictions but the issue of not believing in God can be a real blocker for them.
I discuss a way to use 12 Step programs while not believing in God.
---
Tue, 7 March 2017
168: Richard Rohr



This week we talk to Richard Rohr
Fr. Richard Rohr is a globally recognized ecumenical teacher bearing witness to the universal awakening within Christian mysticism and the Perennial Tradition. He is a Franciscan priest of the New Mexico Province and founder of the Center for Action and Contemplation (CAC) in Albuquerque, New Mexico. Fr. Richard's teaching is grounded in the Franciscan alternative orthodoxy—practices of contemplation and self-emptying, expressing itself in radical compassion, particularly for the socially marginalized.
Fr. Richard is the author of numerous books, including The Naked Now, Falling Upward, Immortal Diamond, His newest book is The Divine Dance: The Trinity and Your Transformation.
In This Interview, Richard Rohr

and I Discuss...
Non-dualistic thinking
That non-dualistic thinking is not a balancing act, but rather it's about holding the tension of opposites
The difficulty of living without resolution
The human psyche identifies with things - it searches for an identity
The story of the tree from the garden of Eden is a warning against thinking one knows what perfect good and perfect evil is. It's a warning against dualistic thinking.
Trans-rational thinking is beyond access to the rational mind
The 6 things that require trans-rational thinking
How we can be active in our world but not hate our enemies
That we've confused information with transformation
Soft Prophecy
That the message of the prophets is only about 2% about foretelling Jesus
How important it is to change your mind
How we've confused cleaning up, growing up, waking up and showing up in our lives
That the ego wants 2 things: to be separate and superior
Projectors vs Introjectors
That prayer is about changing you, not changing God
You'll be as hard on other people as you are hard on yourself
.
---
Tue, 28 February 2017
167: Erik Vance
a

This week we talk to Erik Vance about the power of our expectations
Erik Vance is a native Bay Area writer replanted in Mexico as a non-native species. Before becoming a writer he was, at turns, a biologist, a rock climbing guide, an environmental consultant, and an environmental educator.
His work focuses on the human element of science – the people who do it, those who benefit from it, and those who do not. He has written for The New York Times, Nature, Scientific American, Harper's, National Geographic, and a number of other local and national outlets.
His first book, Suggestible You, about how the mind and body continually twist and shape our realities was inspired by his feature in Discover.
In This Interview, Erik Vance

and I Discuss...
All the ways that our brain twists reality in order to make what it expects into reality
How our brains are driven by expectations
How we take the past, apply it to the present to predict the future
Whether we were alive at the same time as saber tooth tigers
How powerful the placebo effect
How the placebo effect actually generates the neurochemicals in our brain we would expect to see
It's not that we imagine we feel a certain way; we really do feel it.
"It's All in Your Mind" is totally true
How we have a wave of information from our brain, and a wave of information from our body; where they meet is what we feel
His experience of being electro-shocked at the NIH
How our brains don't want to be wrong
How we all have different responses to placebo and type of placebos
The gene that helps predict whether you might be a placebo responder
Placebo and chronic pain
Belief and expectation play a large role in chronic pain
The trouble to create new drugs given such high placebo response rates
How nocebo's work
How much of our pain is create by our expectations
The power of hypnosis
Hypnosis compared to meditation
How fallible our memories are
How easy it is to create false memories in people
It also often features different animals, mainly two dogs.
---
Tue, 21 February 2017
166: Adyashanti


This week we talk to Adyashanti about waking up
Adyashanti, author of The Way of Liberation, Resurrecting Jesus, Falling into Grace, and The End of Your World, is an American-born spiritual teacher devoted to serving the awakening of all beings. His teachings are an open invitation to stop, inquire, and recognize what is true and liberating at the core of all existence.
Asked to teach in 1996 by his Zen teacher of 14 years, Adyashanti offers teachings that are free of any tradition or ideology. "The Truth I point to is not confined within any religious point of view, belief system, or doctrine, but is open to all and found within all." Based in California, Adyashanti teaches throughout the U.S. and in Canada, Europe, and Australia.
In This Interview, Adyashanti

and I Discuss...
That our work as humans is on the journey from a walking contradiction to a walking paradox
That if we see something out of alignment with our value system we feel it in our body as tension
That our bodies are our best aid when it comes to navigating our inner consciousness
That there are different types of awakening
That awakening is a fundamental shift of identity
The primary task of any good spiritual teaching is not to answer your questions but to question your answers
What to do when you WANT to change but then you can't seem to change
The 5 foundations of spirituality
What is my aspiration?
That wanting to feel pleasure can only take us so far
When we start feeling better we'll stop looking deeper
Never abdicate your authority
That "true" meditation is the art of allowing everything to be exactly as it is
That meditation is there for us to get experiential insight into the nature of our being, our consciousness
The importance of bringing your intelligence along for the ride in meditation
To let go of what the outcome should be in meditation
Our whole body is a sensory instrument through which we experience life
That self-inquiry is joining the intellectual mind with the contemplative spirit
An unresolved deep question is often what sparks an awakening
How contemplation is different from meditation and inquiry
The three means of evoking insight: contemplation, meditation, and inquiry
The Jesus story is a map for awakening
How the Jesus story is so compelling
What life is like for awakened people
That awakening can be sudden and/or it can be a gradual unfolding
How enlightenment is the end of one game and the beginning of another
The difference between exploration and seeking
Whether or not psychedelic drugs play a role in awakening

---
Tue, 14 February 2017
165: Dean Quick

[powerpress]

This week we talk to Dean Quick about the healing power of music
Dean Quick, MT-BC is the Program Director and Board Certified Music Therapist for TranscendED, a treatment center for eating disorders. He also provides broader music therapy through his personal practice. He is also a member of the Music Therapy Association of North Carolina.
In This Interview, Dean Quick

and I Discuss...
His work as a music therapist for people with mental illness
How he works with clients who have no musical ability or skill
That live music is most effective as well as the client's preferred music in music therapy
That music bypasses the cognitive processes of trauma and allows a person to reach a place within themselves that might otherwise be difficult to access
How Gabby Giffords has used music to retrain her language
That music can ignite the brain unlike anything else
Where someone would go to explore music therapy as a patient
That music can be used as therapy for children with developmental disabilities
How music can be used by anyone as therapy on their own as therapy with some simple approaches
Being mindful of the power of music in your own daily life
Honoring the feeling in the moment with music
Asking yourself "how am I honoring my feeling in this present moment"
How we can engage with music in a mindful way to increase the power it has in our lives
Using music to pace your practice of progressive muscle relaxation
Why it's better to choose our own music rather than buying music playlists that are "for relaxation"
---