Tue, 25 March 2014
017: Rich Roll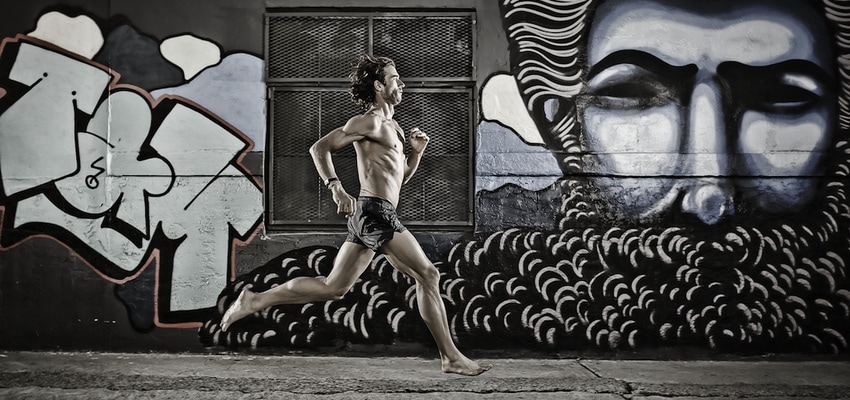 This week on The One You Feed we have Rich Roll.
Rich Roll is a 47-year old, accomplished vegan ultra-endurance athlete and former entertainment attorney turned full-time wellness & plant-based nutrition advocate, motivational speaker, husband, father of 4 and inspiration to people worldwide as a transformative example of courageous and healthy living.
In 2012, Rich became a #1 bestselling author with the publication of his inspirational memoir Finding Ultra: Rejecting Middle Age, Becoming One of the World's Fittest Men, and Discovering Myself. Taking up where the book leaves off, in 2013 Rich launched the wildly popular Rich Roll Podcast, which persistently sits atop the iTunes top-10 lists.
In May 2010, Rich and his ultra-colleague Jason Lester accomplished an unprecedented feat of staggering endurance many said was not possible. Something they call the EPIC5 CHALLENGE – a odyssey that entailed completing 5 ironman-distance triathlons on 5 islands of Hawaii in under a week. Commencing on Kauai, they travelled to Oahu, Molokai and Maui before finishing on the Big Island, following the course of the Ironman World Championships on the Kona coast.
In This Interview Rich and I Discuss...
The One You Feed parable.
His experience feeding the bad wolf.
His battle with alcoholism.
How his sobriety wasn't all he needed for happiness.
His moment of clarity at 40 that made him change his life again.
The value of a plant based diet.
How important it is to be ourselves and be vulnerable in telling our story.
How nervous he was about sharing his innermost thoughts in his book.
How he followed his heart and it led to a new life for him
Why you should stop lifehacking and invest in the journey.

How to push through discomfort.
The difference between the thinking mind and your higher consciousness.
Eric taking on a 30 day plant power challenge.
Rich Roll Links
Why You Should Stop Lifehacking and Invest in the Journey

Some of our most popular interviews you might also enjoy:
Todd Henry- author of Die Empty
---
Fri, 21 March 2014
016: Mini Episode- Why Did We Start This Podcast?


Eric goes solo for mini-episode two.
Hi Everyone....I'm doing another 5 minute mini-episode. This one I talk about why we started the podcast and some thoughts on the Two Wolves parable. The audio quality is not up to our normal standards but I'm doing the recording outside of our studios.
As always feedback is very welcome and appreciated.
We will release a normal episode on Tuesday as always.
Some of our most popular interviews you might also enjoy:
Todd Henry- author of Die Empty
---
Tue, 18 March 2014
015: Brian Koppelman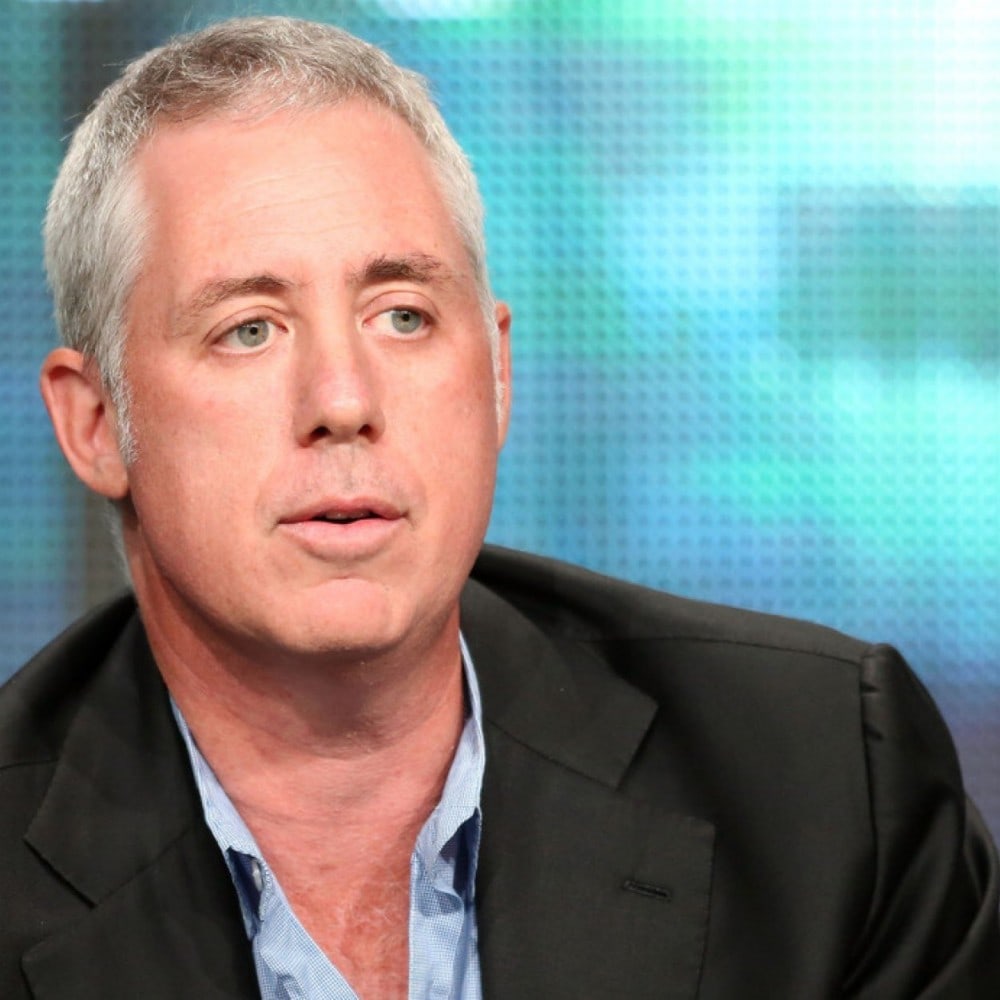 This week on The One You Feed we have Brian Koppelman.
Brian Koppelman is an American screenwriter, novelist, director, and producer. Best known as the co-writer of Ocean's Thirteen and Rounders, Koppelman has also produced films such as The Illusionist and The Lucky Ones as well as directed films such as Solitary Man.
He was an A&R representative from 1988-1997 for such companies as Elektra Records, Giant Records, SBK Records and EMI Records, during which time he discovered singer songwriter Tracy Chapman and executive-produced her first album.
He is also the creator of the excellent video series called The Six Second Screenwriter and the host of the new podcast, The Moment with Brian Koppelman.
Brian is also one of the kindest guys out there. He is genuinely curious about life and people. We really enjoyed our conversation.
In This Interview Brian and I Discuss...
The One You Feed parable, although a bit later than usual.
How he got his start as a screenwriter and writing his first script, Rounders.
Why working everyday is so important.
The power of momentum.
Specific practices he does to feed his good wolf.
How our intentions tell us a lot about which wolf we are feeding.
The importance of art in a good life.
A great fiction recommendation from Brian.
How denying your creative side can turn you toxic
His new podcast, The Moment with Brian Koppelman.
Some of his pivotal moments in life.
How stand-up comedy helped him face his fears and finish the script he was stuck on.
WTF and Marc Maron.
Curiosity.
Music we love.
Brian Koppelman Links
The Six Second Screenwriting Lessons
The Moment with Brian Koppelman podcast
Brian's article about WTF and Jim Breuer
Twitter- @briankoppelman
City of Thieves, Brian's book recommendation

Some of our most popular interviews you might also enjoy:
Todd Henry- author of Die Empty
---
Tue, 11 March 2014
014: Chris Brogan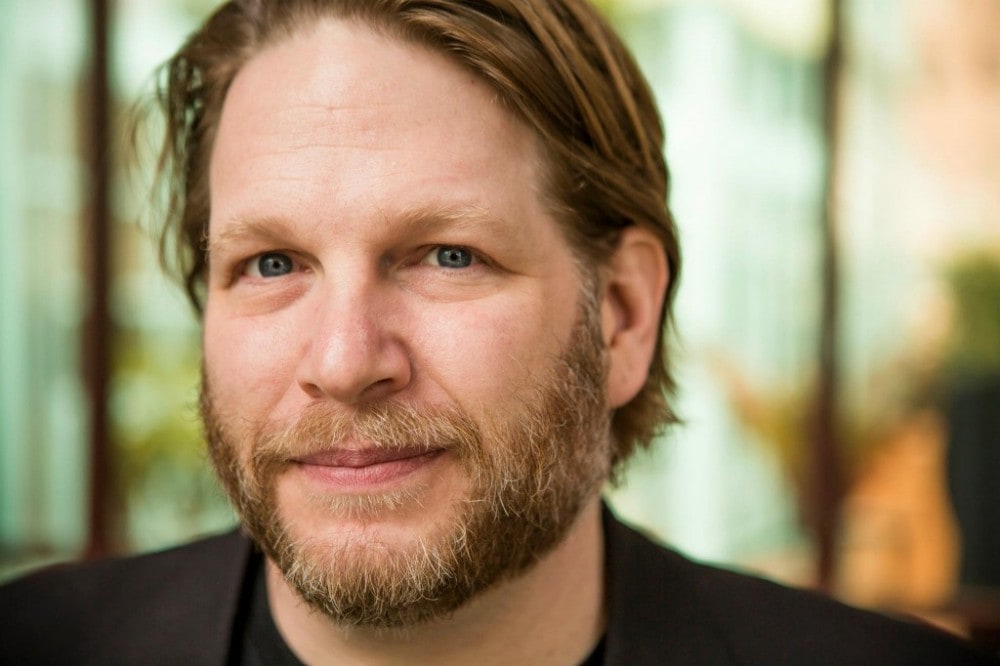 This week on The One You Feed we have Chris Brogan.
Chris Brogan is a best selling author, the publisher of the new online business magazine Owner, and the president of Human Business Works. He leads online classes on improving your business and yourself. He has a popular podcast and is one of the good guys in online marketing.
Chris puts out a weekly newsletter that you can sign up for here. It is one of those rare emails that I read each week.
We had a chance to go beyond (actually skipped entirely) online marketing and instead focused on being a better human.
In This Interview Chris and I Discuss...
The One You Feed parable.
The bad wolf's smelly poop.
The power of confidence.
Building confidence by taking small risks.
How limiting chasing comfort can be.
Feedback and reward systems.
The value of accountability.
How mind reading others lands us in trouble.
Permission.
Starting where you are.
How Seth Godin got Chris to read Pema Chodron.
Chris' conversion to Buddhism.
Dealing with setbacks.
Than danger of the all or nothing mentality.
Chris Brogan Links
Pre-Order Chris' latest book: The Freaks Shall Inherit the Earth: Entrepreneurship for Weirdos, Misfits, and World Dominators
Twitter- @chrisbrogan

---
Sat, 8 March 2014
013: Mini Episode with Eric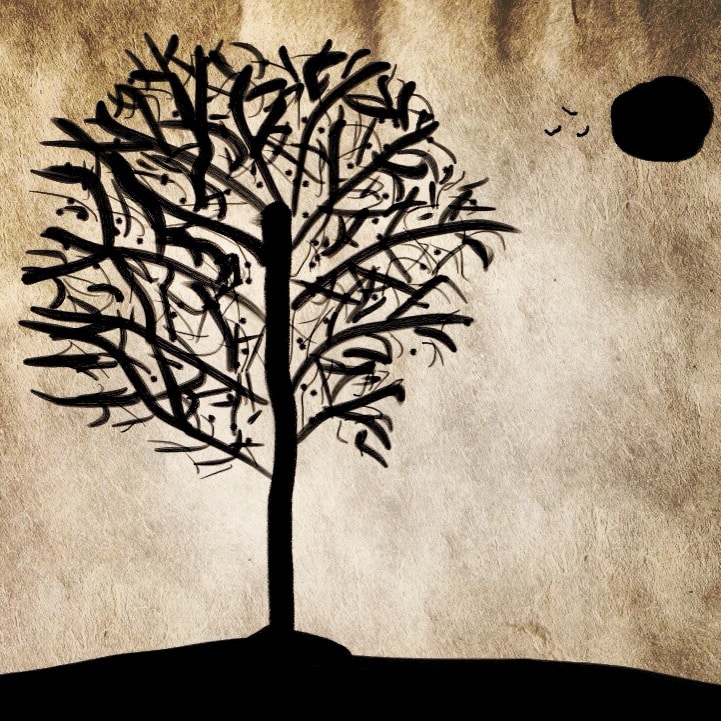 Hi Everyone...trying something new. Eric goes solo for a quick talk on getting moving when you feel stuck.
We will be back with a normal episode on our usual release day, Tuesday.
---
Tue, 4 March 2014
012: Shozan Jack Haubner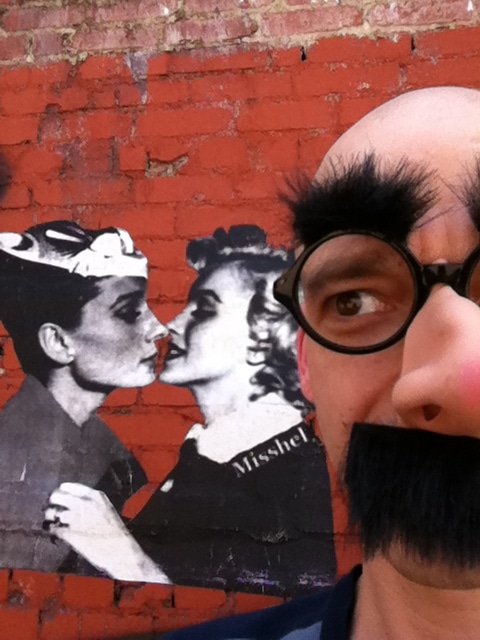 This week on The One You Feed we have Shozan Jack Haubner.
Shozan Jack Haubner is the author of the wonderful memoir Zen Confidential: Confessions of A Wayward Monk. We loved this book. It was poignant, insightful and absolutely hilarious. With a foreword written by, Leonard Cohen (The Guest We Want The Most), we should have known it would be great.
Jack has also won a Pushcart Prize and been featured in the Best Buddhist Writing Series. His humorous essays have appeared in Tricycle, Utne Reader, BuddhaDharma, Huffington Post, Shambhala Sun, Spirituality & Health, and the Sun. A former screenwriter and standup comic, he moved to a Zen Buddhist monastery in the early aughts. He was drawn to the rigors of Zen practice, the deep insight of the tradition, and the fact that Zen monks do not have to refrain from cursing or drinking alcohol. A year into his life as a full-time Zen monk he discovered that Buddhism is fundamentally about "no self." He is still wondering if an exception can be made in his case.
In This Interview Jack and I Discuss...
The One You Feed parable.
His interpretation of The Middle Way in Buddhism.
Our shadow side.
How the problem and the solution are one.
How the people in our lives are not a hindrance to awakening, they are our teachers.
The role of humor in living a good life.
How we turn ourselves into constant self improvement projects and the problems with that.
How meditation helps us to know ourselves better.
The life lessons of working in a monastery kitchen.
Shozan Jack Haubner Links
Zen Confidential: Confessions of a Wayward Monk
Shozan Jack Haubner Shambala page

---
Fri, 28 February 2014
011: Tony Dekker of Great Lake Swimmers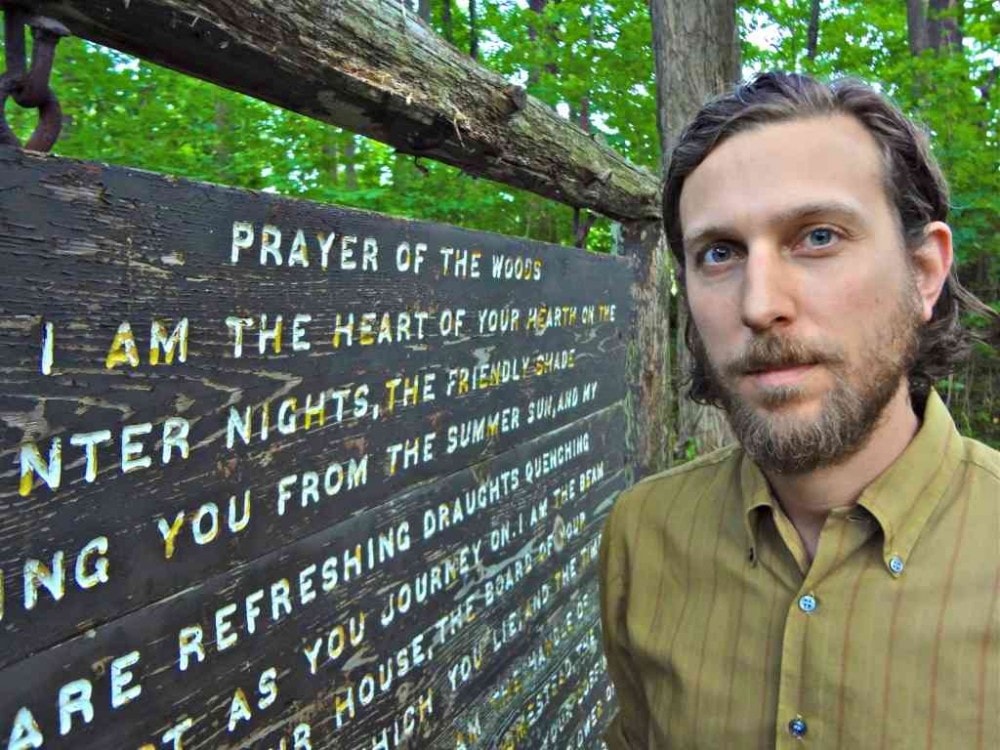 This week on The One You Feed we have Tony Dekker.
Tony Dekker is the founding member, lead singer and the lead songwriter of the band Great Lake Swimmers. He has also recently released an excellent solo album, Prayer for The Woods.
The Great Lake Swimmers, were founded in 2003, and have released five studio albums since. Their 2009 record, Lost Channels, was shortlisted for the prestigious Polaris Prize, and their followup, New Wild Everywhere, was released in 2012. The band is working on a new album currently.
In This Interview Tony and I discuss...
The One You Feed parable.
How important the natural world is in feeding our good wolf.
His life growing up on the farm.
The various places that he has recorded over time and the value of "place".
The value of considering our own death.
Our shared love of Leonard Cohen.
The next Great Lake Swimmers record.
His trip to Antarctica.
Prayer of the Woods poem and song.
Tony Dekker Links
Great Lake Swimmers Amazon Page

---
Tue, 25 February 2014
010: Mike Scott of The Waterboys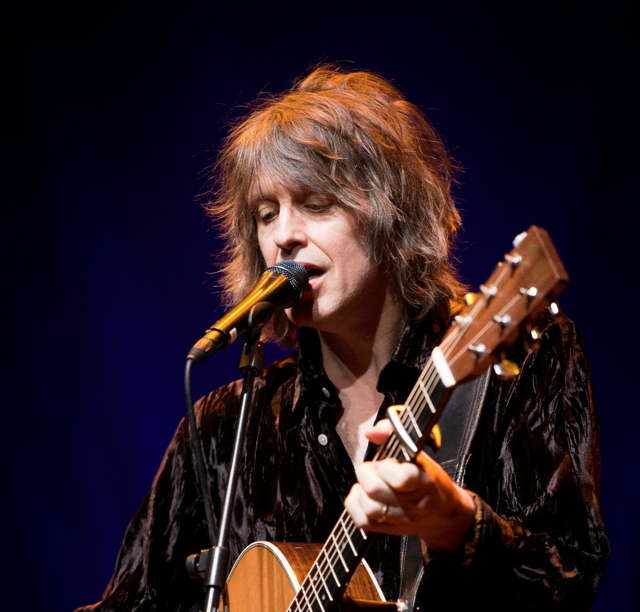 This week on The One You Feed we have Mike Scott.
Mike Scott is the founding member, lead singer and the lead songwriter of rock band The Waterboys. He has also produced two solo albums, Bring 'em All In and Still Burning. Scott is also a published writer, having released his autobiography, Adventures of a Waterboy, in 2012.
We have been big fans of Mike Scott and The Waterboys since 1985 so this was an exciting interview for us. It's a great way to mark our 10th episode. Hope you like it!
In This Interview Mike and I discuss...
The One You Feed parable.
How our choices create who are.
What he learned at the spiritual community Findhorn.
How to go back and forth from an interior world of peace to the outer world of show business.
Sustaining yourself during storms.
The critical role of stillness in finding peace of mind.
Ellie Goulding's version of How Long Will I Love You.
Inner balance.
Details about the new Waterboys record.
What music he is listening to these days.
What Arthur's Day is and why he wrote a satire about it.
How we are the authors of our own lives.
What the word spiritual means.
Mike Scott Links
Mike Scott/ Waterboys homepage

---
Tue, 18 February 2014
009: Langhorne Slim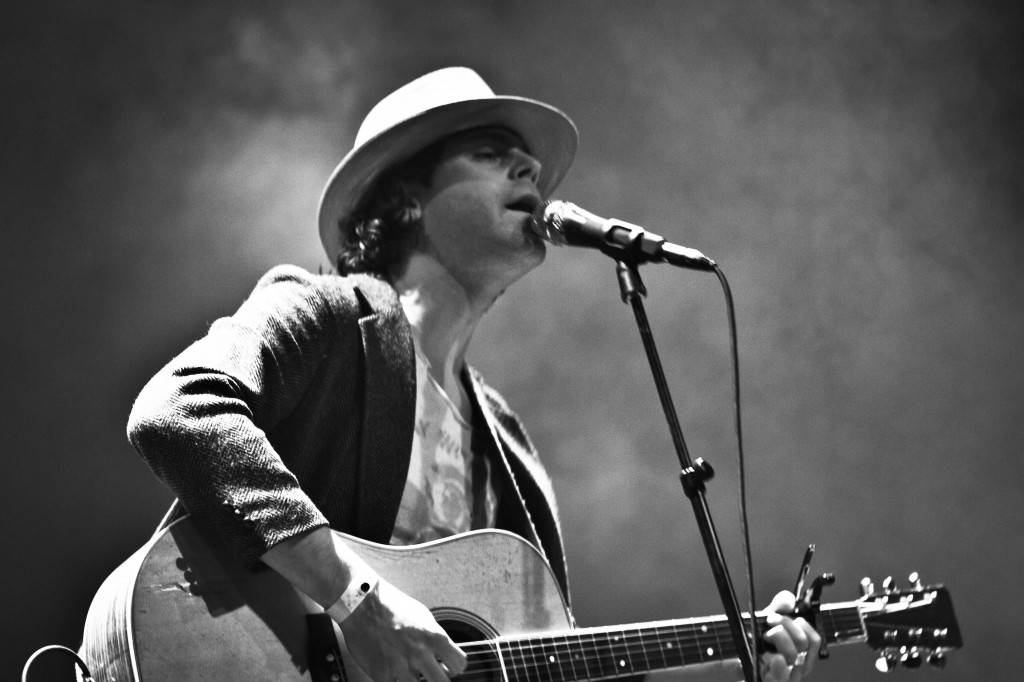 This week on The One You Feed we have Langhorne Slim.
Langhorne Slim is a singer/songwriter who is originally from Pennsylvania. He has been celebrated by numerous press outlets. Rolling Stone praised his latest record "The Way We Move" as "damn near perfect," while The Guardian proclaimed the band as "one of the greatest live acts." Additionally, Entertainment Weekly called Langhorne Slim "your next obsession," and The New Yorker described him as having "Leadbelly's gift for storytelling and Dylan's ability to captivate crowds."
We caught Langhorne as he was moving from one town to the other and preparing for his next appearance on the Conan O'Brien show.
In This Interview Langhorne and I discuss...
The One You Feed parable.
How two old Jewish men fed his good wolf.
How important music is.
How you can't serve two gods at once.
His new-found sobriety.
How alcohol can keep us from being real and raw.
Facing life without a protective barrier.
His moms favorite song.
How to get the best stuff out of us and into the world.
What the first song he learned to play on guitar was.
How he got on the Conan O'Brien show
Langhorne Slim Links

---
Tue, 11 February 2014
008: Randy Scott Hyde
This week on The One You Feed we have Randy Scott Hyde.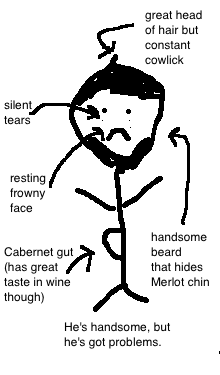 We fell in love with Randy's blog, Filling My Soul Hole, The Ongoing Battle to Stick it To Depression. It is a truly compelling read. It is funny, erudite and poignant and has a lot to teach us about Feeding Our Good Wolf. It is based on Shawn Achor's TED talk about 5 simple steps to being happier.
Randy Scott Hyde is a writer who grew up in a small refinery town in SE Texas. He got the heck out of there and received his MFA in Creative Writing from Antioch University and a Bachelors of Music from the University of Texas. Randy is also a professional fundraiser for San Francisco non-profits.
In This Interview Randy and I discuss...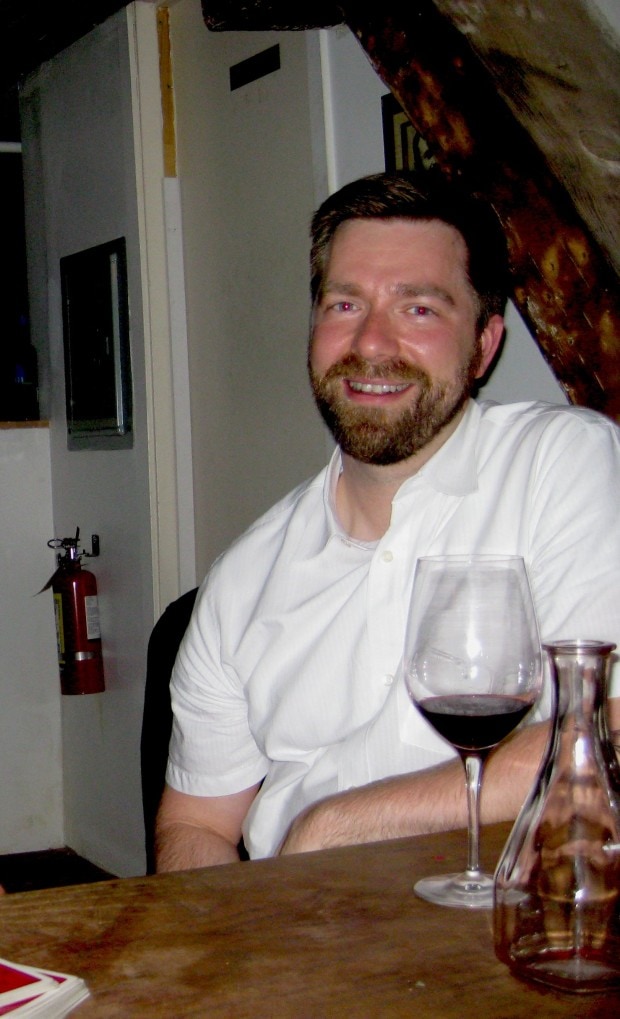 The One You Feed parable.
What his 30 Day Challenge is and why he did it.
How clear action and direction can help fight depression.
The role accountability plays in making personal changes.
What are the 5 happiness tasks recommended by Shawn Achor.
Whether they worked for Randy.
How rigidity is the enemy in making changes.
The critical role of momentum.
How a random act of kindness turned into a spiritual experience.
What happened when the 30 days were up.
What Randy is doing now.
Randy Scott Hyde Links

---