Tue, 17 May 2016
126: Robbie Vorhaus


This week we talk to Robbie Vorhaus about following your heart
Robbie Vorhaus is widely recognized as one of the top three reputation and crisis experts and advisors in the world.
Robbie's path is fascinating: On the outside, renowned crisis expert and communications strategist, Robbie Vorhaus' life appeared ideal: a New York City Park Avenue apartment, a home in the Hamptons, two adoring children in world-class private schools, and a thriving PR agency representing world leaders, celebrities, sports stars, entrepreneurs and Fortune 500 companies. Privately, though, his life was falling apart.
A marriage in trouble, jeopardized health, and financial pressures culminated on vacation when his family asked: "Dad, are you really happy?" Realizing he was in peril of losing everything he held dear, Robbie courageously followed the advice he had given clients for decades: Follow your heart. Choose to be happy. And consciously make everything better than you found it. The result: Vorhaus closed his agency, moved his family to their small Sag Harbor home, started a leadership and crisis consultancy, and began anew.
Now transformed, healthy, happy, and celebrating a marriage of more than 25 years, Robbie drew on his life's work and experience to write a column for his local newspaper, The Sag Harbor Express, outlining a step-by-step plan for following your heart and being happy, which, after going viral, became the basis for his next seven years writing. His book is called One Less. One More. – Follow Your Heart. Be Happy. Change Slowly.
In This Interview, Robbie Vorhaus and I Discuss:
The One You Feed parable
The choice we face in every moment
How if we feed our ego we are always alone, if we feed our heart we are always connected
How you have to start now
The math of One Less, One More
Add one more good thing to your life each day and do one less thing negative thing
Why we fail at major life transformation when we try to do too much at once
The uniqueness of every human
Doing less of what is no longer working for you
Facing the fork in the road
How there will always be resistance to our dreams.
Committing to being our own person
Following our heart
The process of becoming
How much choice do we have in our mood?
The power of curiosity
The power of small changes
The crying Zen Monk
If you think you are enlightened spend a weekend with your family
Dealing with the perception of others
How we tend to judge people by their worst moments
Not allowing others to define us
Do we want to be dust or ash?
How wealth and fame do not necessarily bring happiness
Committing to being our own person and being authentic
---
Sat, 14 May 2016
The #1 Mistake People Make When Trying to Change Behavior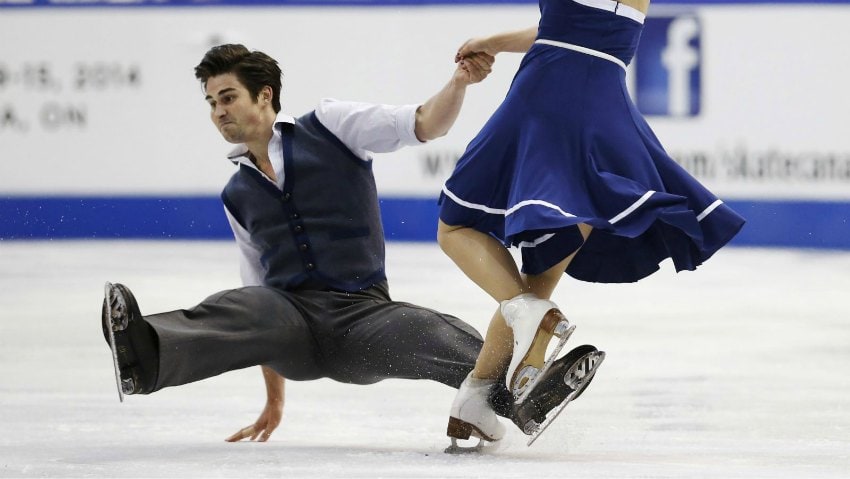 The #1 Mistake Most People Make When Trying to Change Behavior
Starting Too Big
The key to making lasting change is to break things down into really small steps. Most people want to start at point A and jump to Point Z but you don't get there overnight. Break the new habit down into the smallest possible increments and be specific when planning each step along the way.
In the beginning the most important part of behavior change is to be successful. This increases your motivation and makes you want to do more. If you start small it is much easier to "succeed" and build from there.
For example, let's say you want to take up a meditation practice. Instead of trying to meditate for 30 minutes a day, start with 3 minutes. Then once that becomes a daily habit increase it to 5 minutes, etc. As Leo Babuta of Zen Habits says "Make it so easy you can't say no."
On one of our earlier episodes Dan Millman discussed the importance of "starting small and connecting the dots". You will be amazed at what a series of small steps done consistently over a period of time will accomplish.
---
The Tale of Two Wolves
A grandfather is talking with his grandson and he says there are two wolves inside of us which are always at war with each other.
One of them is a good wolf which represents things like kindness, bravery and love. The other is a bad wolf, which represents things like greed, hatred and fear.
The grandson stops and thinks about it for a second then he looks up at his grandfather and says, "Grandfather, which one wins?"
The grandfather quietly replies, the one you feed
The Tale of Two Wolves is often attributed to the Cherokee indians but there seems to be no real proof of this. It has also been attributed to evangelical preacher Billy Graham and Irish Playwright George Bernard Shaw. It appears no one knows for sure but this does not diminish the power of the parable.

---
Tue, 10 May 2016
125: Mary O"Malley


This week we talk to Mary O'Malley about awakening to the world around us
Mary O'Malley is an author, teacher, and counselor whose work awakens others to the joy of being fully alive. Her inspired and transformative approach to compulsions offers a way to replace fear, hopelessness and struggle with ease, well-being and joy. Through her individual counseling and coaching, books, classes, retreats and ongoing groups, Mary invites people to experience the miracle of awakening.
Acknowledged as a leader in the field of Awakening by many Mary clearly sees both the big picture and the details of human patterns and conditioning. She possesses an extraordinary ability to understand and connect with people. And she is skilled in empowering people to work with difficult mind states resulting in greater inner awareness and presence and a greater capacity for joy. Eckhart Tolle says, "Thank you, Mary, for your contribution to the evolution of human consciousness."
Her latest book is called What's In the Way, Is the Way: A Practical Guide to Awakening.
In This Interview, Mary O'Malley and I Discuss:
The One You Feed parable
The intertwining of good and bad, the yin and yang
Dealing with eating problems
How what we fight, we empower
Creating a relationship with the dark side
The impact of the early years of our lives
The conditioned self
How we are addicted to struggle
Being present to life instead of thinking our way through life
The "low-grade suffering" that permeates our lives
The storyteller in our minds
The Four Let's- Let Life, Let it Be, Let it Go,
Learning to not listen so closely to the storyteller in our mind
The difference between being here for life and being in a conversation about life
For more show notes visit our website
---
Wed, 4 May 2016
124: Dan Harris and Oren Sofer


This week we talk to Dan Harris and Oren Sofer about mindful communication
Our guests this week are Dan Harris and Oren Sofer.
Dan was a previous guest and we discussed his great book, 10% Happier. In addition, Dan is the current anchor on the weekend edition of Good Morning America as well as Nightline.
He has begun creating a series of courses based around 10% Happier. One of those courses features Oren Sofer.
Oren is a teacher and practitioner of Buddhist meditation, Nonviolent Communication (NVC), and Somatics. Oren is a specialist in the role of mindfulness in creating better conversation.
This conversation was recorded in Dan's office in the ABC Studios in New York.
Our Sponsor this Week is Casper Mattress
Visit casper.com/feed and use the promo code "feed" to get $50 off!!
In This Interview, Oren Dan and I Discuss:
The One You Feed parable
Why mindfulness is useful in communication
Learning to see confrontation as an opportunity to improve the relationship
How our cultural conditioning teaches us the Win/Lose paradigm
How we have a strong negative conditioning against confrontation that becomes hard-wired
How mindfulness allows us to slow down and monitor our emotional reactions in conversation
The role of curiosity in communication
How to become more curious
Learning to ask "What matters here" when listening to others
Learning to say that we don't feel like talking instead of just pretending
The minor discomfort of being real
How to say things in a way that the other person can hear and understand
Learning to hold our tongue in certain situations
How being silent can lead to its own challenges
The importance of timing in choosing when to address issues
Context sensitive communication
The two criteria of good communication: does the other person understand and does it lead to connection
Dan Harris Links
Oren Sofer Links

---
Tue, 26 April 2016
123: Colin Beavan


This week we talk to Colin Beavan about being happy AND changing the world
Colin Beavan's writing, speaking, consulting and activism have encouraged tens of thousands of people to examine their lives to discover what's really important to them.
He is among the world's best-known spokespeople on environmental issues, consumerism and human quality of life. He was called "one of the ten most influential men" by MSN, an "eco-illuminator" by Elle Magazine, a "best green ambassador" by Treehugger.com, and his blog was selected as one of the top 15 environmental blogs by Time Magazine.
Colin has appeared on The Colbert Report, Good Morning America, Nightline and countless other TV and radio shows.
Colin's latest book is How to Be Alive: A Guide to the Kind of Happiness that Helps the World
In This Interview, Colin Beavan and I Discuss:
The One You Feed parable
The illusion that we are separate from this world
How to give energy to what is true for you
How to give less energy to what is not true for you
His experience as "No Impact Man."
The martyr, victim, scoundrel, and hero
The four psychological needs we need to satisfy to be happy
Intrinsic vs Extrinsic goals
The stories we tell ourselves about the world and our lives
Analogical Thinking
The ukelele approach
For more show notes visit our website

---
Tue, 19 April 2016
122: Steven C Hayes


This week we talk to Steven C Hayes about getting out of our minds and into our lives
Steven C Hayes is Nevada Foundation Professor at the Department of Psychology at the University of Nevada. He is an author of over 35 books and over 500 scientific articles. He is considered one of the founders of Acceptance and Commitment Therapy.
In 1992 he was listed by the Institute for Scientific Information as the 30th "highest impact" psychologist in the world. His work has been recognized by several awards including the Exemplary Contributions to Basic Behavioral Research and Its Applications from Division 25 of APA, the Impact of Science on Application award from the Society for the Advancement of Behavior Analysis, and the Lifetime Achievement Award from the Association for Behavioral and Cognitive Therapies.
He is best known for his book Get Out of Your Mind and Into Your Life: The New Acceptance and Commitment Therapy
In This Interview, Steven C Hayes and I Discuss:
The One You Feed parable
His book, Get Out of Your Mind and Into Your Life
That you know if your thoughts are good or bad by the fruits that they bear
The ACT approach to therapy
The difference between pain and suffering
The importance of putting the human mind on a leash
That suffering comes from when we mishandle the present moment, and we amplify certain thoughts and feelings
The meaning of Cognitive Fusion: when we can look only from our thoughts and not at our thoughts
The importance of and various types of contemplative practice
Various diffusion techniques (listed in a free episode download!)
The concept and practice of experiential avoidance
The full impact of acting for "short term gains with long term pains"
For more show notes visit us at our website

---
Tue, 12 April 2016
121: Aaron Anastasi


This week we talk to Aaron Anastasi about not listening to the voices that hold us back
Aaron Anastasi is a Southern California native who graduated with a master's degree from Princeton where he studied philosophy and psychology.
He's also a serial entrepreneur with online businesses such as Superior Songwriting Method, Signing Success, and the internationally recognized, Superior Singing Method, an online singing lesson program that grosses seven-figures annually.
Having a love for adventure, he was a pro snowboarder in Vail, Colorado, scaled Glacier Lake mountains in Bolivia, and cut pathways through the jungles of Contagem, Brazil.
Along with being a Los Angeles based actor and filmmaker, Aaron is also a prominent success coach for clients in industry-leading roles, ranging from film directors to marine biologists to TEDx speakers. His new book, The Voice of Your Dreams,was recently released.

In This Interview, Aaron Anastasi and I Discuss:
The One You Feed parable
The limiting voices in our head
The "You don't have what it takes" voice
Instead of asking "Do I have what it takes" ask "Do I have the capacity to find the resources I need to be successful"
The fixed vs growth mindset, again
How the limiting voices often appear as reality
How inspiration and passion often arise while we are in action
Waiting on inspiration is a mistake and a misunderstanding of how it works
The importance of just getting started- the hardest part is right before we start
Breaking things down to very small chunks to help us get started
Recovering from pessimism
The old Hemmingway trick- Finishing while you still have one idea left
For more show notes visit our website

---
Tue, 5 April 2016
120: Robert Sessions


A native of South Dakota, Robert Sessions earned a B.A. from Drake University and a Ph.D. in philosophy from the University of Michigan. Before focusing on photography, for more than four decades he taught at Kirkwood Community College, Grinnell College, Luther College, and the University of Minnesota in Duluth.
As a photographer he works frequently with his wife, travel writer Lori Erickson. Together they produce Spiritual Travels, a website describing holy sites around the world, and Holy Rover, a blog hosted by Patheos, the world's largest website on religion and spirituality. His photos also appear regularly in publications that include the Cedar Rapids (Iowa) Gazette and Group Tour Magazine. He is a member of the Society of American Travel Writers.
In addition, Sessions is the author of Becoming Real: Authenticity in an Age of Distractions
and co-author of Working In America: A Humanities Reader
. He has also published several dozen articles on environmental philosophy, the philosophy of work, ethics, and the philosophy of technology.
He lives in Iowa City, Iowa.
In This Interview, Robert Sessions and I Discuss:
The One You Feed parable

His new book,

Becoming Real: Authenticity in an Age of Distractions

That authenticity is something fundamental that is at the heart of what we are all seeking

How authenticity is impacted by variables found on the inside as well as in the world surrounding a person

The three main distractions that get in the way of authenticity

That work is a major context within which we discover ourselves

How bad habits surrounding technology can get in the way of being our authentic selves
For more show notes visit our website

---
Tue, 29 March 2016
119: Rick Heller


This week we talk to Rick Heller about secular meditation
Rick Heller is the author of the new book, Secular Meditation: 32 Practices for Cultivating Inner Peace, Compassion, and Joy — A Guide from the Humanist Community at Harvard.
Rick leads weekly meditations at the Humanist Community at Harvard.
Rick received a master's degree in journalism from Boston University. He also holds a master's degree in public policy from Harvard's Kennedy School of Government and a bachelor's degree in electrical engineering from MIT
In This Interview, Rick Heller and I Discuss:
The One You Feed parable
His new book, Secular Meditation: 32 practices for cultivating inner peace, compassion & Joy (A guide from the Humanist Community at Harvard)
How in the brain, two negatives do not equal a positive
What a "Humanist" is
A secular view of meditation & mindfulness
Other types of meditation other than breath focused meditation
How there's no such thing as an inherently negative stimulus
What face meditation is
How the muscles in your face can affect your inner speech
How to relate to emotions with mindfulness
That recognizing an emotion actually brings it's feeling back toward neutral
What "positive equanimity" is
The difference between cognitive reappraisal and positive thinking
Different approaches to help us achieve "mindfulness of life"
When you're more "in your head" about something than you are collecting sensory information about something, you're really just dealing with abstractions
Skepticism surrounding the concept of "no self" as a goal to pursue
His working definition of enlightenment
A secular version of the serenity prayer

---
Tue, 22 March 2016
118: Rebecca Newberger Goldstein


This week we talk to Rebecca Newberger Goldstein about the relevance of philosophy in today's world
Rebecca Newberger Goldstein is an American philosopher who is also a novelist and public intellectual. She is the author of ten books, many of which cross the divide between fiction and non-fiction. She holds a Ph.D. from Princeton.
Her latest book is called Plato at the Googleplex: Why Philosophy Won't Go Away, an exploration of the historical roots and contemporary relevance of philosophy. In the book Plato is brought to life in the 21st century and demonstrates the relevance of philosophy by arguing with contemporary figures such as a software engineer at Google headquarters, a right-wing talk show host, an affective neuroscientist, and others.
Goldstein is a MacArthur Fellow, has won the National Jewish Book Award, and numerous other honors. In September of 2015 she was awarded the National Humanities Medal by President Obama in a ceremony at the White House.

In This Interview, Rebecca Newberger Goldstein and I Discuss:

---